Latest topics
»
Stevia
by markqz Yesterday at 12:11 pm
»
Mark's first SFG
by markqz Yesterday at 11:53 am
»
Beds not holding moisture?
by MrBooker 9/27/2023, 7:13 am
»
N&C Midwest September 2023
by
Scorpio Rising
9/27/2023, 6:55 am
»
Walking stick kale
by markqz 9/26/2023, 11:52 pm
»
Butternut squash sets world record at the State Fair of Virginia
by markqz 9/25/2023, 5:13 pm
»
Ohio Gardener's Greenhouse
by OhioGardener 9/25/2023, 4:29 pm
»
Closing beds for winter
by plantoid 9/25/2023, 4:25 pm
»
Famous Gardening Quotes
by OhioGardener 9/23/2023, 12:51 pm
»
Foodbank's composting program creates food from food
by OhioGardener 9/22/2023, 8:29 am
»
What Have You Picked From Your Garden Today
by OhioGardener 9/21/2023, 1:15 pm
»
Turning existing garden beds into SFG
by jemm 9/20/2023, 7:35 am
»
updating my mix - what should I add
by
sanderson
9/18/2023, 5:04 am
»
Senseless Banter...
by
sanderson
9/16/2023, 11:37 pm
»
Lumber and measuring for SFG boxes
by
sanderson
9/16/2023, 12:21 am
»
Avatar issues
by Guinevere 9/14/2023, 7:53 pm
»
Happy Birthday!!
by
sanderson
9/11/2023, 4:40 pm
»
When to harvest? / Watermelon seedlings
by
sanderson
9/9/2023, 6:07 pm
»
Hornets Nest
by
sanderson
9/8/2023, 8:15 pm
»
Tropical Storm Hilary
by jennyjo37 9/5/2023, 5:31 pm
»
A square foot garden in a round bed.
by alicej 9/4/2023, 3:39 am
»
Determinate Cherry Tomato for Greenhouse
by OhioGardener 9/2/2023, 6:52 pm
»
N&C Midwest August 2023
by
Scorpio Rising
8/31/2023, 9:01 am
»
Hurricane
by
Scorpio Rising
8/30/2023, 7:25 am
»
No-Fail Zucchini Bread
by OhioGardener 8/28/2023, 11:11 am
»
buying compost small town SW Pennsylvania
by
sanderson
8/27/2023, 6:41 pm
»
Phosphate
by
sanderson
8/27/2023, 3:43 pm
»
Topping brand new SFG box with more gorgeous compost???
by
sanderson
8/27/2023, 3:36 pm
»
8 Great Vegetables for Fall Planting
by
sanderson
8/27/2023, 2:58 pm
»
What are you eating from your garden today?
by OhioGardener 8/26/2023, 7:19 pm
+3
CitizenKate
sanderson
landarch
7 posters
Happy Memorial Day...thanks to our veterans.  Days and days of rain here in KC has everything soaked and saturated...sun finally popped out this morning so I decided to assemble some pics. 
Harvested Napa Cabbage from our spot in the community garden last week...lots of stir-fry since then.  Had to hire a crew and truck to help.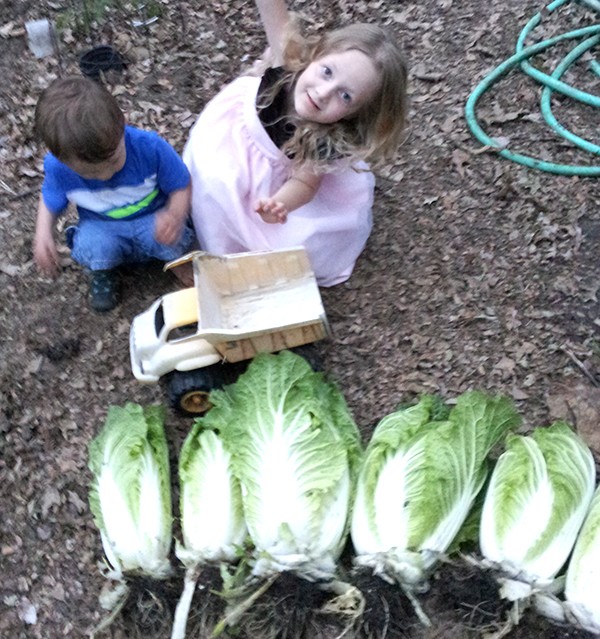 Slowly converting our community garden spot to SFG...peppers, onions leeks, napa cabbage, broccoli, romanesco broccoli, cauliflower, green cabbage, tomatoes, red Chinese noodle bean, bush lake green bean, cylindra beets,16 varieties of tomato, and wildflowers for the bee hives.  So far big winner is gorgeous Napa Cabbage.  So far big losers are broccoli and cauliflower.  Broccoli: some plants have already bolted and majority have yet to form a head.  No heads yet on cauliflower (just saw cauliflower for $4.99 in the store, ouch).  Green cabbage coming on strong.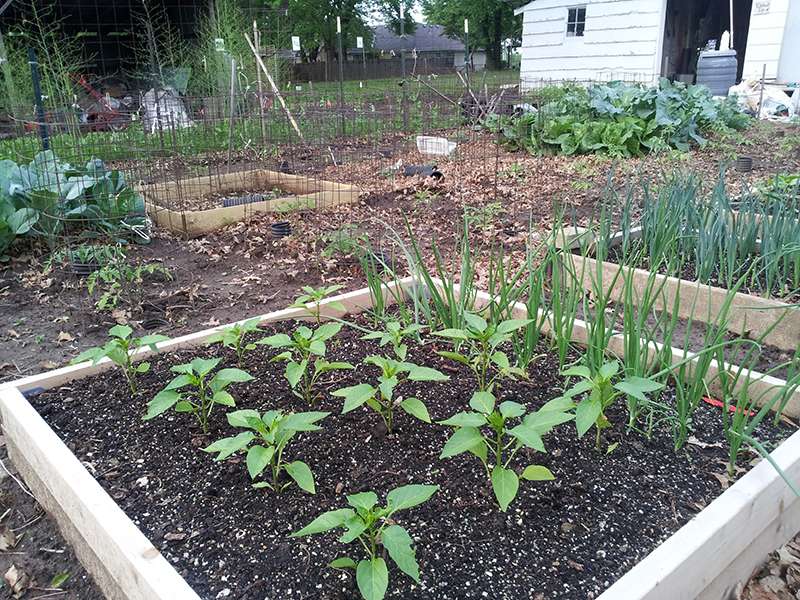 4x8 box of cylindra beets in the community garden.  Had some early problems with moles but the bed has recovered...beets now are about 12" tall.
Beets, sweet peas, and tomatoes at the home SFG.
carrots (nantes, atomic red, kuroda)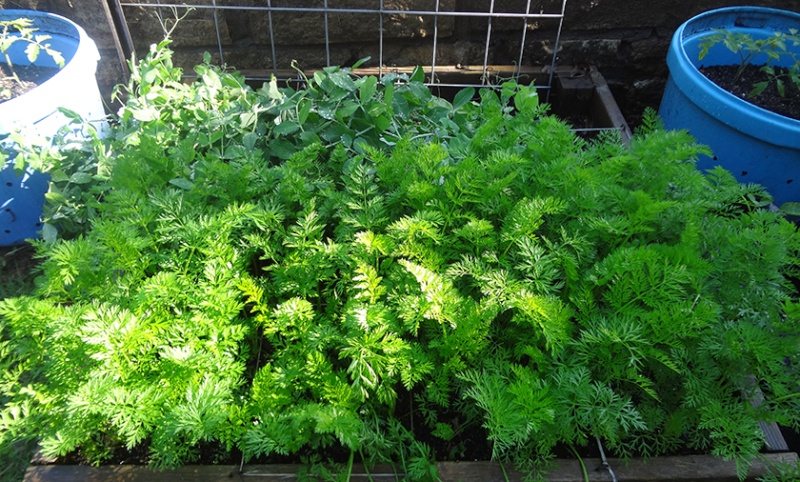 cucumber seedlings (English Chelsea, muncher, beit alpha)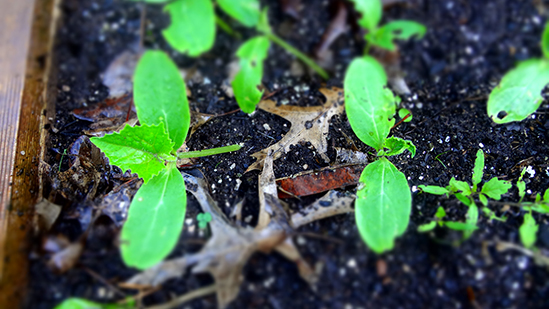 onions, garlic, sweet peas, cuke seedlins (in back)...along with asparagus started in containers.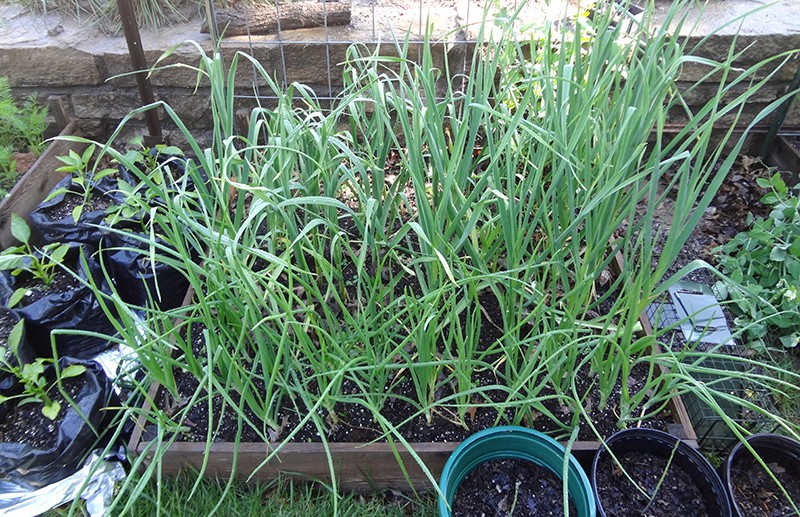 experiment this year is to try peppers in grow bags filled with MM over reflective film.
Igloo lettuce...have not grown this variety before.
Igloo lettuce had a loose head-type form...leaves peel off in really cool orchid shaped cups perfect for lettuce wraps.

something new this year...planted 8 squares of sweet peas in the first two rows near the trellis in hopes of getting lots of peas before cukes and tomatoes need to take the four squares near the trellis.  So far so good...lots of peas picked...between the rains I cleared the first row of peas, planted tomato seedlings (sungold cherry, blue beauty, Japanese black truffle, carbon, Sioux, anna Russian, supersweet 100, sunrise bumblebee, black cherry, opalka, health kick) and cucumber seedlings.
pinched pepper plants starting to get "bushy".  These are Fat N Sassy green peppers.  From what I've been reading, these are exactly the same as King Arthur...a seed company was busted for marketing the same plant under different names (Fat N Sassy for the home garden, and King Arthur to commercial growers).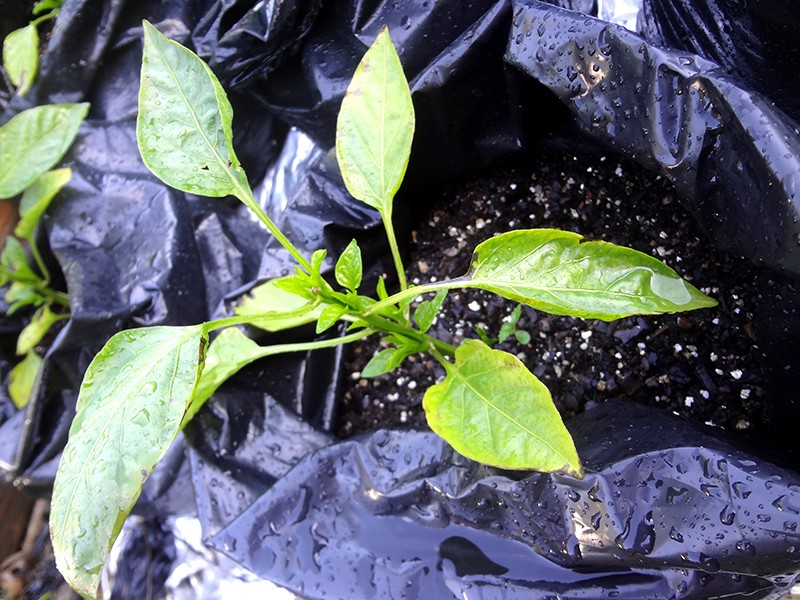 Drilling more holes in cattle mineral tubs for drainage...also good for storing finished compost.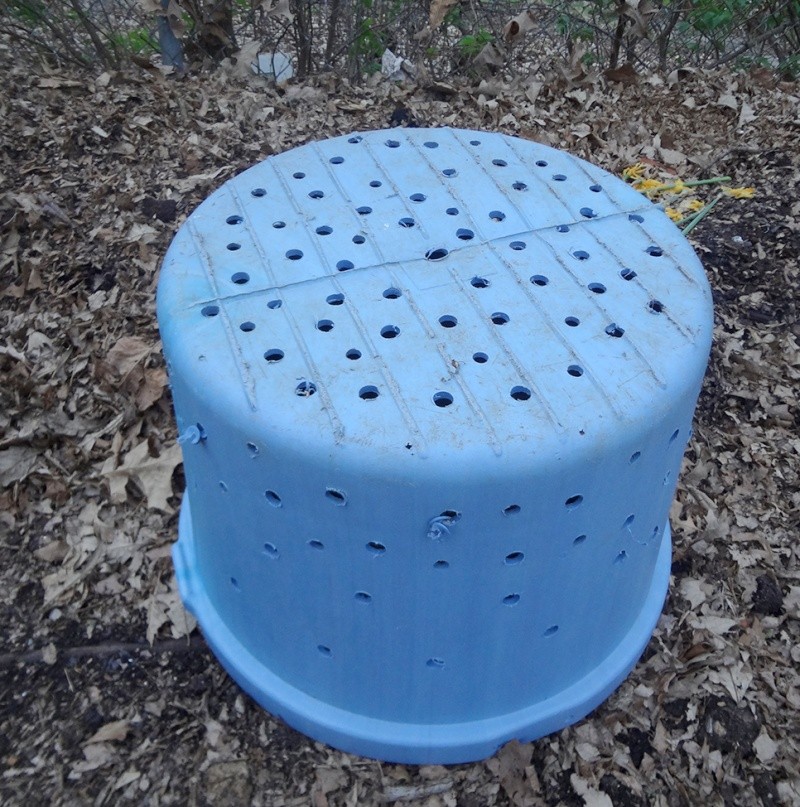 Colors in the garden are amazing...walkers low catmint will be covered with bumble and honey bees.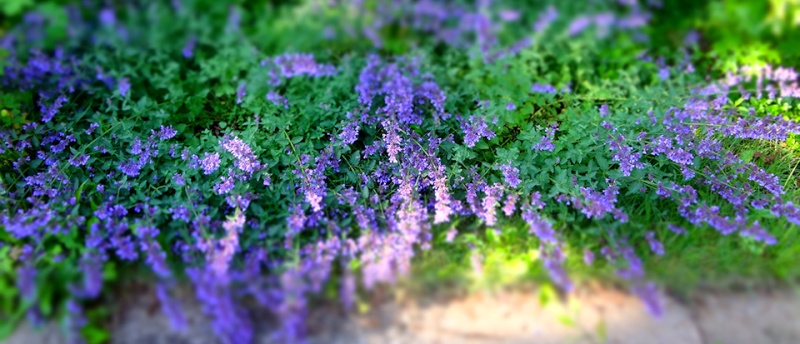 Carrots (have to image the colors below the soil).

landarch




Posts

: 1152


Join date

: 2012-01-22


Location

: kansas city



Again, a beautiful walk through your gardens.
+1  Nice beds, and lots of happy plants!

CitizenKate




Posts

: 844


Join date

: 2015-03-20


Location

: Northeast KS, USA; Zone 6a




trolleydriver


Forum Moderator




Posts

: 5390


Join date

: 2015-05-04


Age

: 76


Location

: Ottawa, Ontario, Canada



Fantastic photos! Thanks for showing them. And a double thanks for introducing me to the Igloo lettuce. Can't wait to try it.

CC

CapeCoddess




Posts

: 6824


Join date

: 2012-05-20


Age

: 67


Location

: elbow of the Cape, MA, Zone 6b/7a



landarch wrote:Had to hire a crew and truck to help.
Your garden is looking lovely and robust.
Great work crew you have there.

quiltbea




Posts

: 4712


Join date

: 2010-03-21


Age

: 81


Location

: Southwestern Maine Zone 5A



Job well done on the cabbages. Thanks for the pictures too. Its nice to see how others gardens are growing and set up.

mschaef




Posts

: 598


Join date

: 2012-03-12


Age

: 37


Location

: Hampton, Georgia



two rain storms since I posted...wish things would dry out.  More rain in the forecast for tomorrow.

landarch




Posts

: 1152


Join date

: 2012-01-22


Location

: kansas city



---
Permissions in this forum:
You
cannot
reply to topics in this forum