I got my little green caterpillars under control after they attacked and mauled my collards. Now who is this guy. If he's a pest what is the best way to rid my garden of them.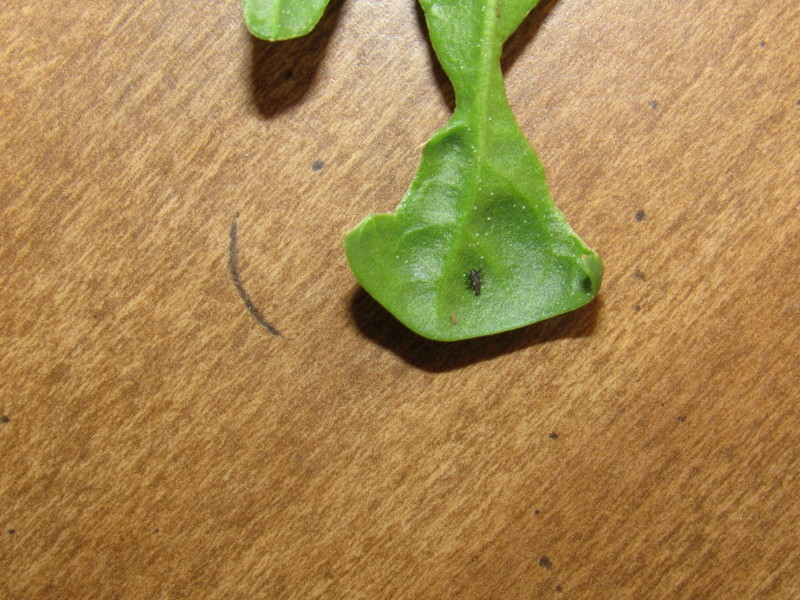 RC3291




Posts

: 121


Join date

: 2017-02-26


Location

: DFW Texas



That looks to me like a very young ladybug larva.
Here's a larger photo - does it look pretty much like this?:
http://3.bp.blogspot.com/-ewgOUTX0nVc/TcHCFDAeC_I/AAAAAAAAKbQ/DW2vICwbqSY/s1600/Ladybug+Larvae+5-2011-1.jpg

They seem to get more yellow/orange as they get older/bigger.

BeetlesPerSqFt




Posts

: 1439


Join date

: 2016-04-11


Location

: Port Matilda, PA Zone 5b/6a LF:5/11-FF:10/10



You say You have the little green worms under control, Please tell me how? I've been picking by hand  off my Kale but I thank I'm loosing. Today I had a change of scenery a black butterfly I don't know it's name but it was a nice change I'm tired of seeing the white ones. If that's a lady bug larva hope she brought a lot of company.

newbeone




Posts

: 202


Join date

: 2016-09-18


Age

: 82


Location

: San Antonio, Tx



BT spray or cover the bed with something like Tulle to keep out the worms.  The moths can't get in to lay their eggs which hatch into worms.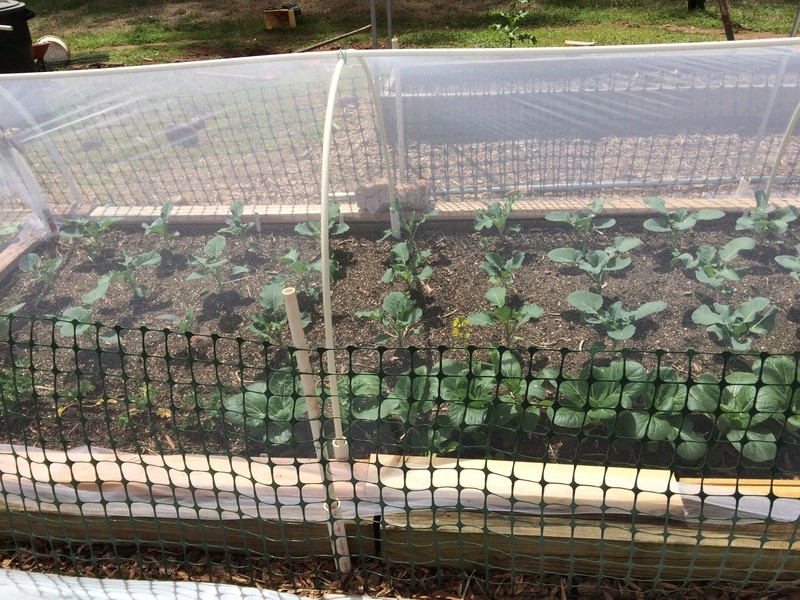 yolos




Posts

: 4152


Join date

: 2011-11-19


Age

: 73


Location

: Brooks, Ga Zone 7B/8A



Yolos
Only having one bed and a few containers to watch it wasn't too hard to look at every leaf on my plants. Recognizing the eggs and getting rid of them before they hatched helped too. Some crops they didn't take an interest in so that eliminated even more. Being retired and  able to check things a few times a day helped. Still it didn't take them long to damage most of my collards. One they didn't touch but it's neighbor got hammered. Debating whether to just remove it and plant something else. Wind about destoyed my potato plants. WARNING PHOTO OF GRAPHIC VIOLENCE! VIEWER DISCRETION ADVISED! All I can do is laugh, learn and carry on.

RC3291




Posts

: 121


Join date

: 2017-02-26


Location

: DFW Texas



Planting the susceptible plants together makes it easier to cover all of them with tulle.
Similar topics
---
Permissions in this forum:
You
cannot
reply to topics in this forum