Latest topics
»
Senseless Banter...
by OhioGardener Yesterday at 8:11 pm
»
After harvest, leave the roots in or remove
by Mikesgardn Yesterday at 7:53 pm
»
Greenhouse - Helpful Hints in Setting up a Wood-Framed Greenhouse
by
Scorpio Rising
Yesterday at 7:46 pm
»
Sifted Peat
by danieggert Yesterday at 4:21 pm
»
Best choice of pot to plant my seedling
by markqz Yesterday at 1:30 pm
»
Responding to a specific post
by OhioGardener Yesterday at 9:55 am
»
N&C Midwest: March & April 2023
by
Scorpio Rising
3/21/2023, 10:17 pm
»
Kiwi's SFG Adventure
by
sanderson
3/21/2023, 9:00 pm
»
Think Spring 2023
by MrBooker 3/20/2023, 7:59 am
»
Sifting Compost for Newbies
by
sanderson
3/20/2023, 3:47 am
»
Too cold to put my new MM into my raised beds?? and Facebook SFG site
by
sanderson
3/20/2023, 3:39 am
»
Harvesting small amounts from iceberg lettuce, caulliflower, broccoli, cabbage etc.
by
sanderson
3/20/2023, 3:37 am
»
Indoor seed starting question
by
sanderson
3/20/2023, 3:19 am
»
Epsom salts for your veggie garden??
by
sanderson
3/19/2023, 11:37 pm
»
seed starting Mel's way
by bigtoad 3/17/2023, 9:26 pm
»
shop lights vs grow lights
by
sanderson
3/17/2023, 1:53 am
»
trellis netting square size
by
sanderson
3/16/2023, 10:45 pm
»
Ohio Gardener's Greenhouse
by OhioGardener 3/16/2023, 5:20 pm
»
Sour Dough Starter
by Jjean59 3/16/2023, 2:24 pm
»
Raised Beds from 48" Culvert
by wargarden2017 3/16/2023, 11:19 am
»
Baby Pools as Beds?!
by Jjean59 3/15/2023, 3:54 pm
»
March: What to plant in Northern California and Central Valley areas
by
sanderson
3/15/2023, 3:52 pm
»
So. California & Inland Valleys -March / April Planting Guide
by
sanderson
3/15/2023, 2:22 pm
»
Biosolids / Humanure Compost?
by OhioGardener 3/14/2023, 1:45 pm
»
Hello Form the Bitterroot Valley of Montana
by
sanderson
3/14/2023, 4:52 am
»
Renewing Mel's Mix
by anne 3/13/2023, 8:16 pm
»
help refuting a raised bed critic
by
sanderson
3/13/2023, 2:26 pm
»
Associations of time spent gardening with mental wellbeing and life satisfaction in Mid-to-late adulthood
by OhioGardener 3/13/2023, 9:04 am
»
Hello from the north end of the Bitterroot Valley, Montana
by
sanderson
3/13/2023, 5:05 am
»
Holy snow Batman!
by
donnainzone5
3/12/2023, 2:55 pm
I live in the Pacific Northwest and have found that eventually the growing matter in my boxes becomes choked with roots, etc. and I have to pretty much remove it, recreate the mix, and reload the boxes.  Simply trying to remove excess roots, stirring the mix up, and adding compost just doesn't do it after a few years.  Does this happen to everyone or am I missing something or doing something wrong?

anne




Posts

: 6


Join date

: 2010-04-15


Location

: Pacific Northwest (Victoria, BC)



Anne, It sounds like you have invasive roots from nearby trees and/or shrubs.  I had the same problem starting from the second year and the only solution was to elevate the beds off the ground. In fact, at the same time, 2 other members had to do the same thing.
The Search box with the word 'roots' showed this thread: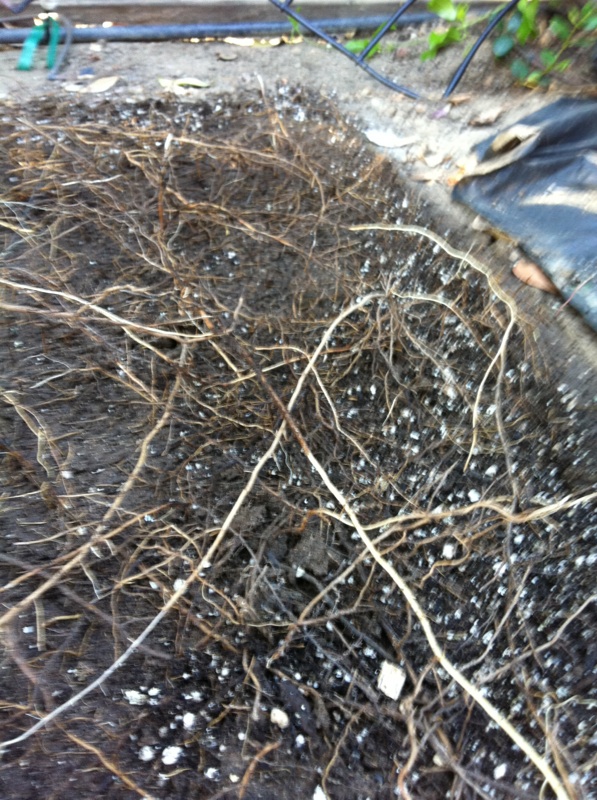 Thanks for the reply.  In fact we had invasive cedar roots fill our previous boxes and had to rebuild boxes with bottoms and for added protection we raised them on blocks.  Once we empty the current boxes we will be able to see the condition of the bottoms and whether roots are getting in from elsewhere.  I'm also wondering if the vermiculite I got last time was too fine.  It isn't easy to get and there are reams of posts about finding it, the different types and grades, and the +- of perlite.  I'm heading to the garden centre today to see what I can find!

anne




Posts

: 6


Join date

: 2010-04-15


Location

: Pacific Northwest (Victoria, BC)



sanderson likes this post
Anne, at this time, vermiculite is being ordered online.  AM Leonard, Uline
#4
(minimum of 2 bags), PVPInd coarse or super coarse through Farm Tek (minimum of 1 bag), Greenhouse Megastore.
I have an experimental bed on the ground with 1/2" "cementy" cement board as the bottom.  It comes in 3' x 5' sheets so that determines the size of the bed.  Or, else sections would need to be taped together for larger beds.  After 3 years, no root invasion from the Italian cypress trees 1-2' away.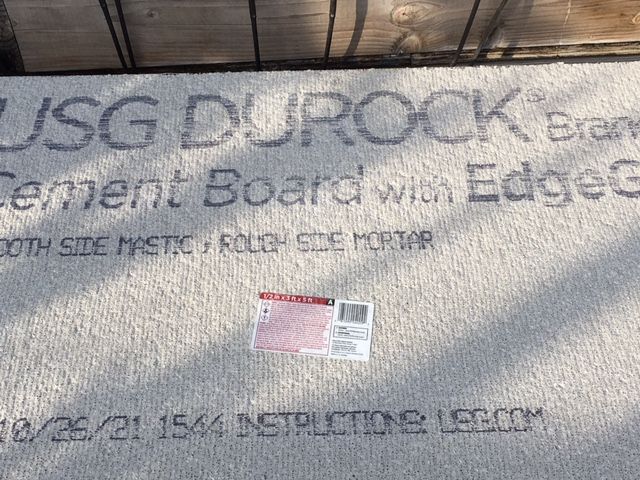 Thanks for the cement board suggestion.  We have partially emptied the 4x4 beds and found that the bottom is pulling away on one of them.  Our plan now is to screw on an additional plywood bottom and add more supports under it.  I've also purchased perlite rather than vermiculite.  I read that it is less desirable and likely I should have ordered vermiculite online but I'd already bought the perlite by the time I read about Uline.  Here's hoping this isn't another error that leads to SFG failure!  I confess to starting to feel a bit fed-up and jaded as this is the 3rd time we've had to start over (admittedly over a dozen or so years).  Mel's book indicates that creating the mix is a one-time task but that certainly has not been my experience.  The first time, cedar roots totally invaded the bed.  This time, it appears that a) the vermiculite from last time was likely too fine (all I could get) and b) I allowed perennials such as chives and strawberries to run rampant.  The roots they put out choked areas of the beds.  In future I plan to dig them out at season end, divide into some smaller plants, and replant those after removing any excess roots left behind.  The notion that there will be no weeds doesn't resonate with me either ... weeds arrive courtesy of birds, wind, and transplants.  It doesn't seem to take long before there is no shortage of them.  Anyway, I plan to spent more time reading postings on this forum in hopes of learning more and having greater success!

anne




Posts

: 6


Join date

: 2010-04-15


Location

: Pacific Northwest (Victoria, BC)



sanderson likes this post
Anne,

Prior to starting your SFG adventure, did you read All New Square Foot Gardening, Second or Third Edition?

Many people make avoidable mistakes by skipping this step.  My advice always is to become familiar with our method, and ask whatever questions come up, prior to planning or planting a Square Foot Garden.  

On the subject of weeds, yes, birds, wind, etc. can and do spread seeds.  However, nearly all such weeds can easily be plucked out with your thumb and forefinger.  The only real problem I've encountered is grasses that spread via stolons creeping into the beds from the edges of my lawn.
sanderson likes this post
That's an excellent question!  The answer is a qualified "yes".  Until yesterday, I wasn't aware that there was a 3rd edition, 2018 and have been using the All New SFG from 2005-6.  I found a local retailer who had the 3rd edition and dashed out and bought it today.  As well, I gave in and ordered the proper vermiculite from Uline.  I will set aside the perlite for other uses - enough to last a lifetime, no doubt.  Finally, the two 4x4 beds are now empty of soil and we can see that we need to add new bottoms to both as the plywood has pulled away, broken, or rotted through in places.  There were a few spots that the cedar roots were again sneaking in.  Soon we will be ready to create the mix and get going.  Third time's the charm, right?!

anne




Posts

: 6


Join date

: 2010-04-15


Location

: Pacific Northwest (Victoria, BC)



Similar topics
---
Permissions in this forum:
You
cannot
reply to topics in this forum