Latest topics
»
2021 SFG in Brooks, Ga
by
OhioGardener
Yesterday at 8:19 pm
»
N&C Midwest—September 2021
by
OhioGardener
Yesterday at 12:07 pm
»
Patio Tomatoes at the Kitchen Door
by
OhioGardener
9/16/2021, 8:05 pm
»
Help identify seeds
by
OhioGardener
9/16/2021, 7:59 pm
»
Mulch question
by
MrBooker
9/16/2021, 6:37 am
»
Fallen Apples
by
Kelejan
9/16/2021, 3:48 am
»
CANADIAN REGION:What are you doing January to June 2021
by
Kelejan
9/15/2021, 1:25 pm
»
California's Drought
by
Kelejan
9/15/2021, 12:58 pm
»
Mark's first SFG
by
markqz
9/14/2021, 11:28 pm
»
Organic Management of Fall Garden Pests
by
OhioGardener
9/14/2021, 8:38 am
»
My name is boffer, and I'm a juicer.
by
azonia221
9/13/2021, 9:10 pm
»
Happy Birthday!!
by
Scorpio Rising
9/12/2021, 11:54 am
»
Chick N Poo Compost
by
OhioGardener
9/9/2021, 4:59 pm
»
What Have You Picked From Your Garden Today
by
donnainzone5
9/9/2021, 12:41 pm
»
Composting information
by
Bart
9/9/2021, 11:13 am
»
Hi from Lillington, NC
by
AtlantaMarie
9/9/2021, 7:11 am
»
What are you eating from your garden today?
by
OhioGardener
9/7/2021, 7:19 pm
»
What's everyone planting?
by
sanderson
9/7/2021, 1:24 pm
»
Worm On Tomato?
by
sanderson
9/7/2021, 1:21 pm
»
Canning Humor
by
sanderson
9/6/2021, 11:36 pm
»
Starbucks for coffee grounds!
by
sanderson
9/6/2021, 11:35 pm
»
Hi from an SFG beginner from Nashville, TN
by
sanderson
9/6/2021, 10:55 pm
»
Tomato - Snow Fairy
by
markqz
9/6/2021, 6:23 pm
»
Soil Building - For Better Fruit Production
by
sanderson
9/6/2021, 4:33 pm
»
OhioGardener SFG
by
mollyhespra
9/6/2021, 1:19 pm
»
Create Your Own Named Hybrid Tomato
by
OhioGardener
9/3/2021, 8:10 am
»
Senseless Banter...
by
sanderson
9/2/2021, 6:56 pm
»
Soil Additives
by
sanderson
8/31/2021, 3:20 am
»
Hurrican Ida
by
sanderson
8/30/2021, 5:14 pm
»
Butterfly/Pollinator Havens - Which plants are your favorite to cultivate?
by
sanderson
8/30/2021, 5:11 pm
Current date/time is 9/19/2021, 6:31 am
Search found 6 matches for 4
@Turan

wrote:I think I see some version of earthboxes in your future.  I bet the different balconies have different amounts of light and so could grow different types of salad bar type stuff.  "Honey, could you run over to balcony

#3

to get me a handful of lettuce and come back via balcony

#5

for a couple cherry tomatoes? O, and the dill on balcony

#4

is perfect now, get some of that too. Thanks!" 

Congratulations on your new spread!
Mel encouraged beds close to the house!
by sanderson

on 7/1/2018, 7:07 pm
Search in: Showcase of Gardens
Topic: Butterfly Junction
Replies: 944
Views: 13979
Trying to resurrect the squash that appeared to be destroyed recently by a critter. The main stem was hanging by a thread on both plants. I covered the main stems with compost. I have surrounded the bottom part of this leg of the u-bed with plastic netting which seems to be working so far. Of the two plants the Tromboncino Squash appears to have a better chance of recovery than the more severely damaged Canada Crookneck Squash.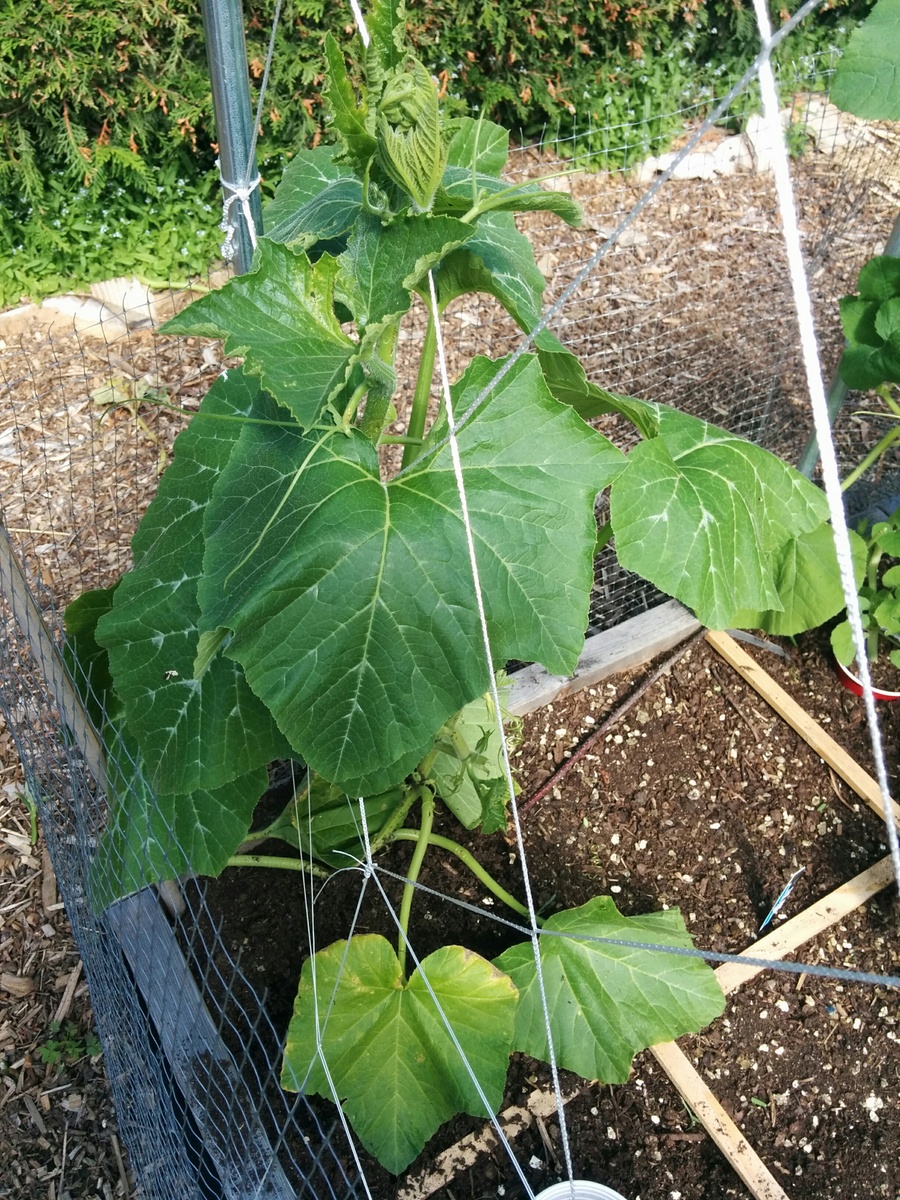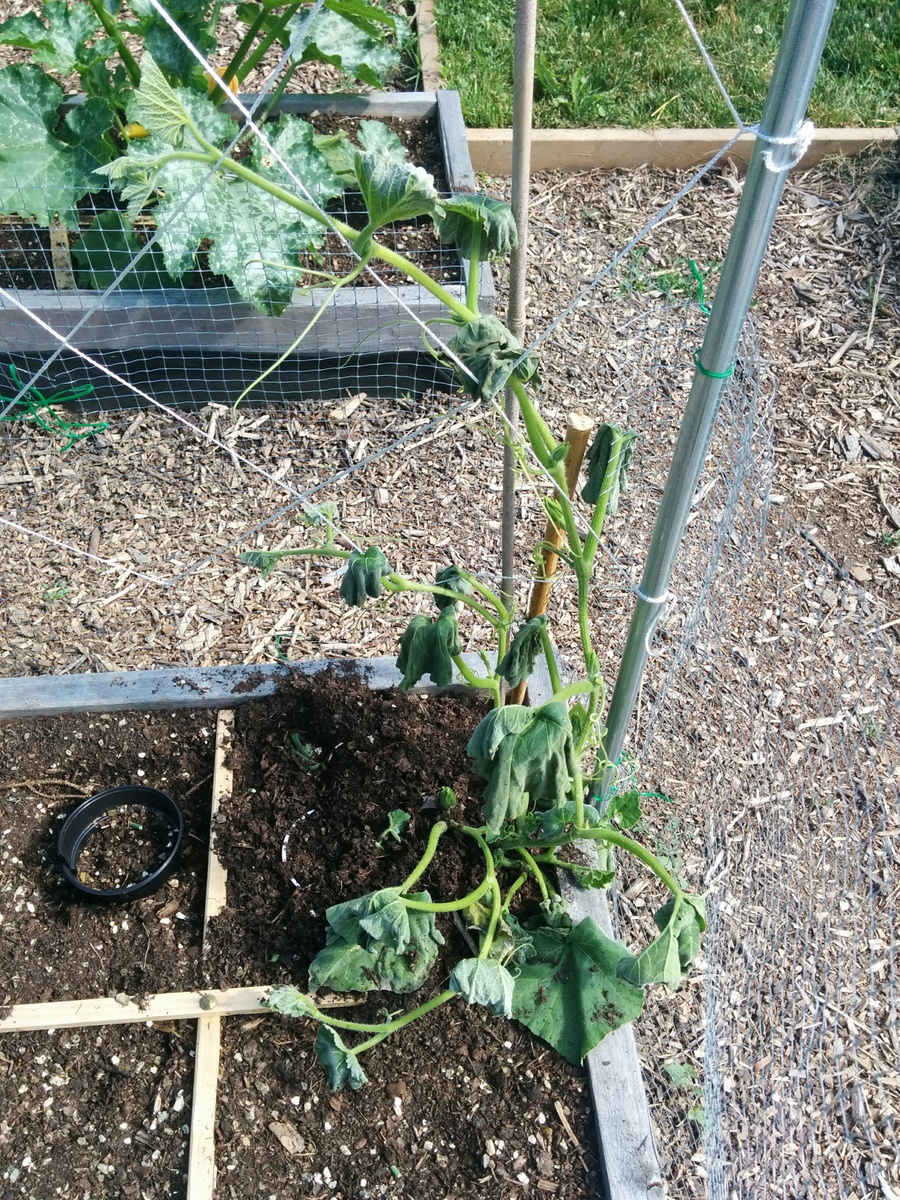 Another bowl (
#4
I think) of strawberries and plenty more on the plants.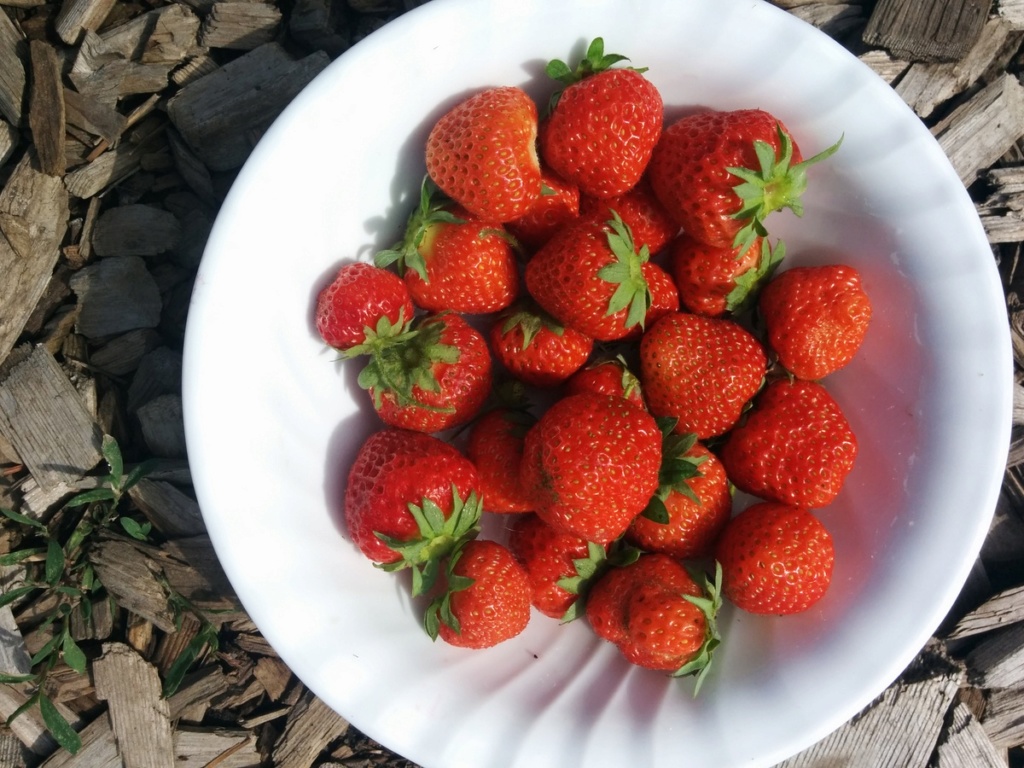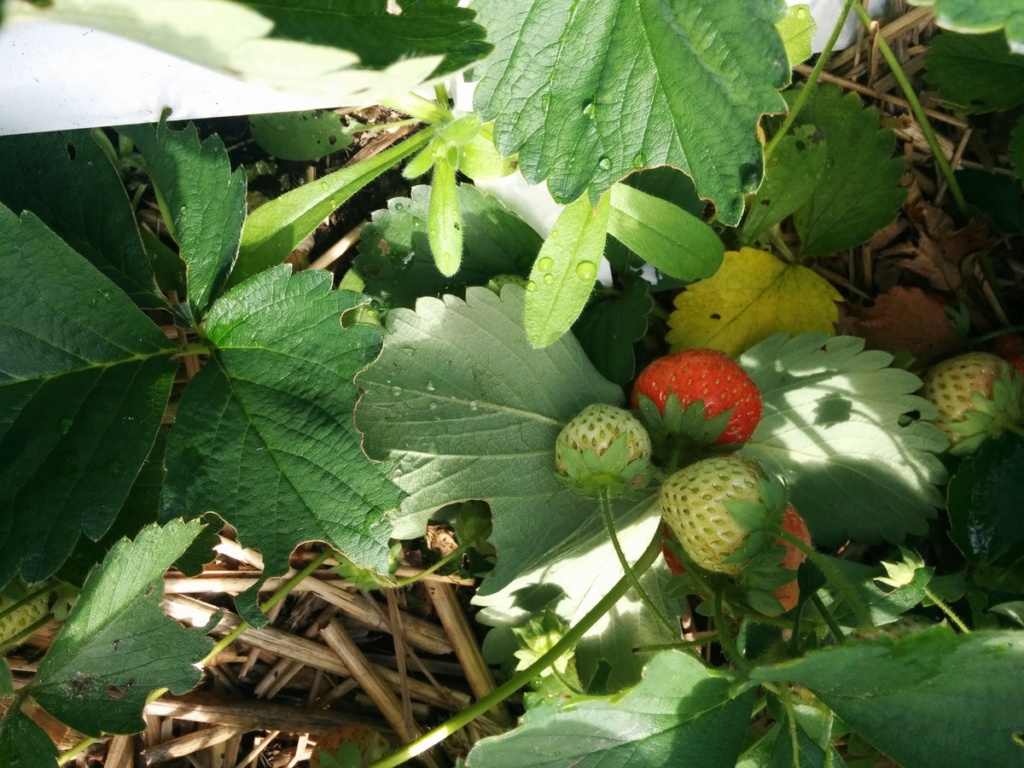 Tomatoes are forming on several tomato plants.
Golden Zucchini getting lots of flowers and small zucchinis.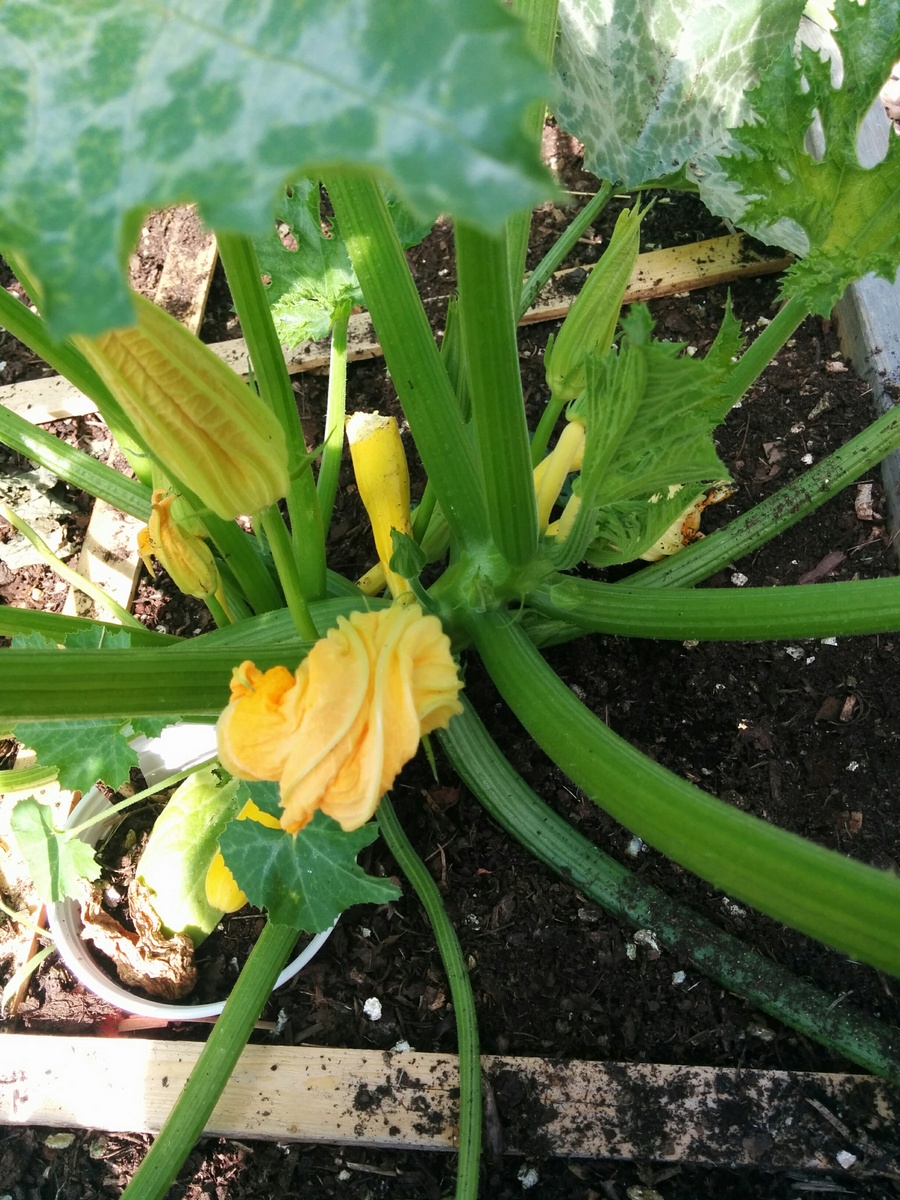 Borage is starting to flower.
This pretty Alyssum Crystal Purple was started from seed indoors.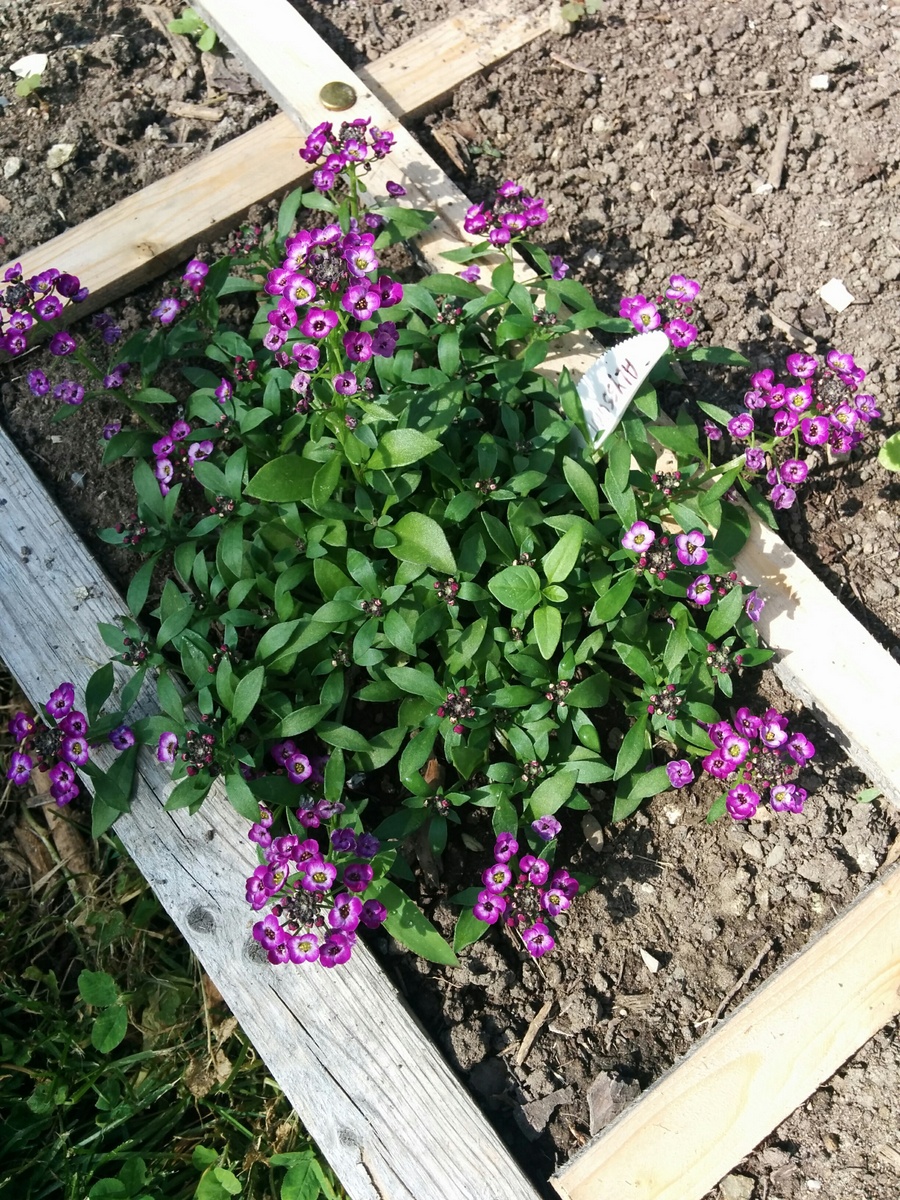 Peas are reaching for the sky.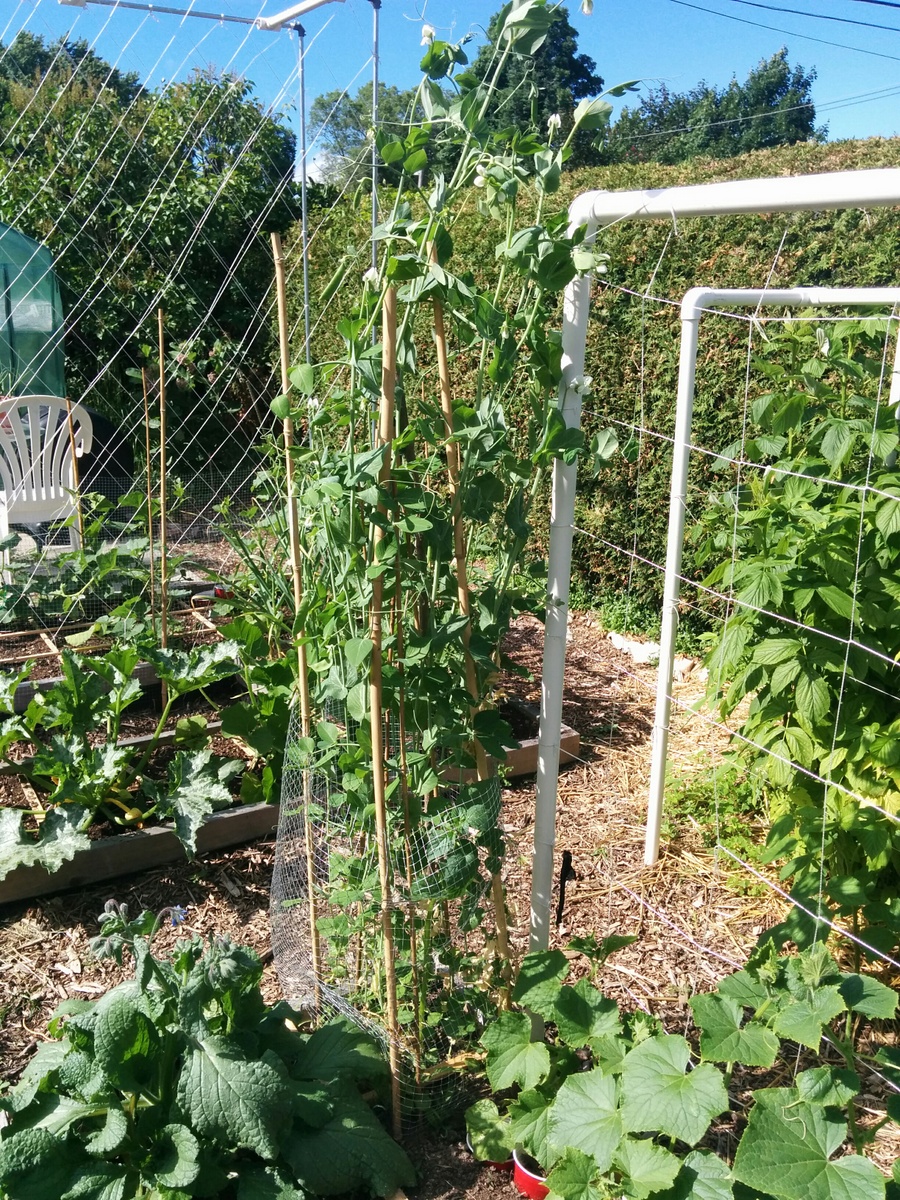 Carrots germinating in the top hat.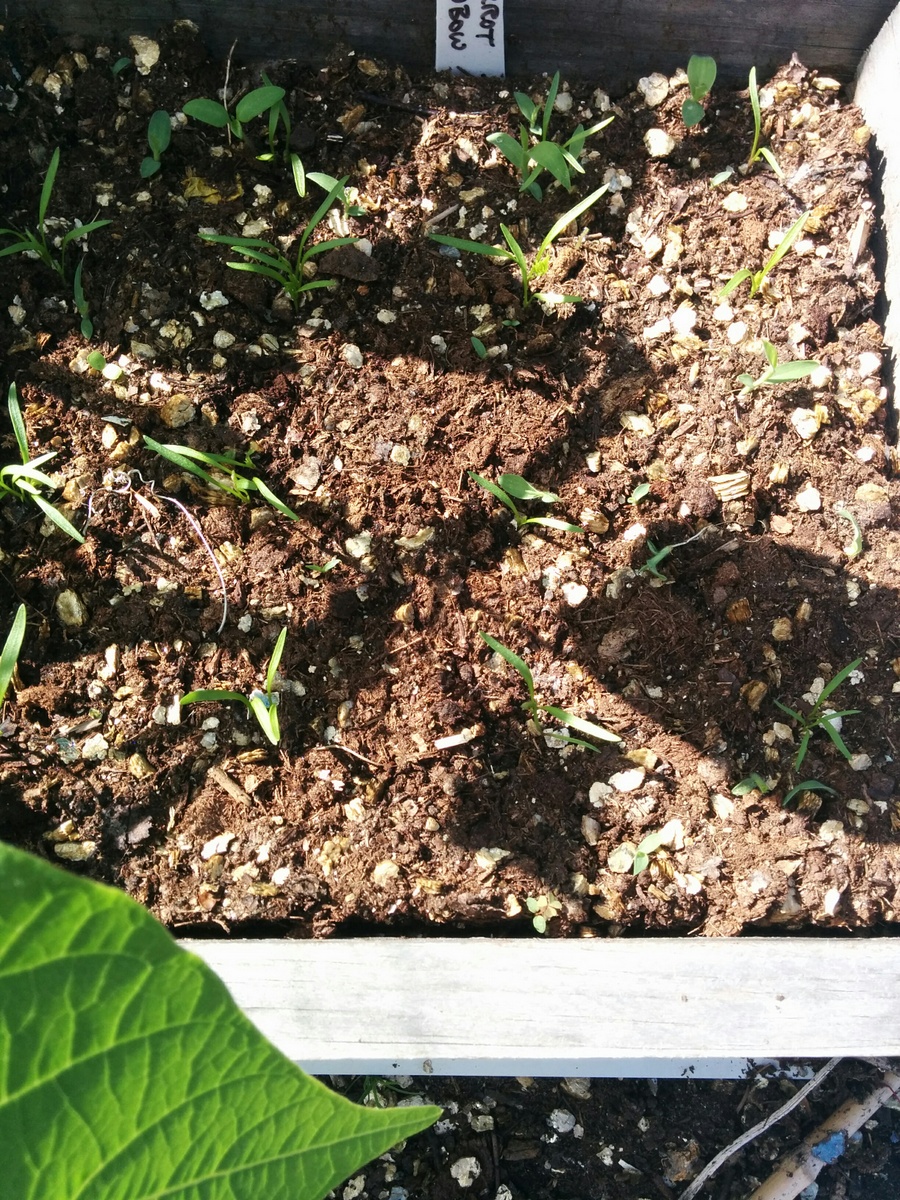 Chinese 5 Color Pepper (hot).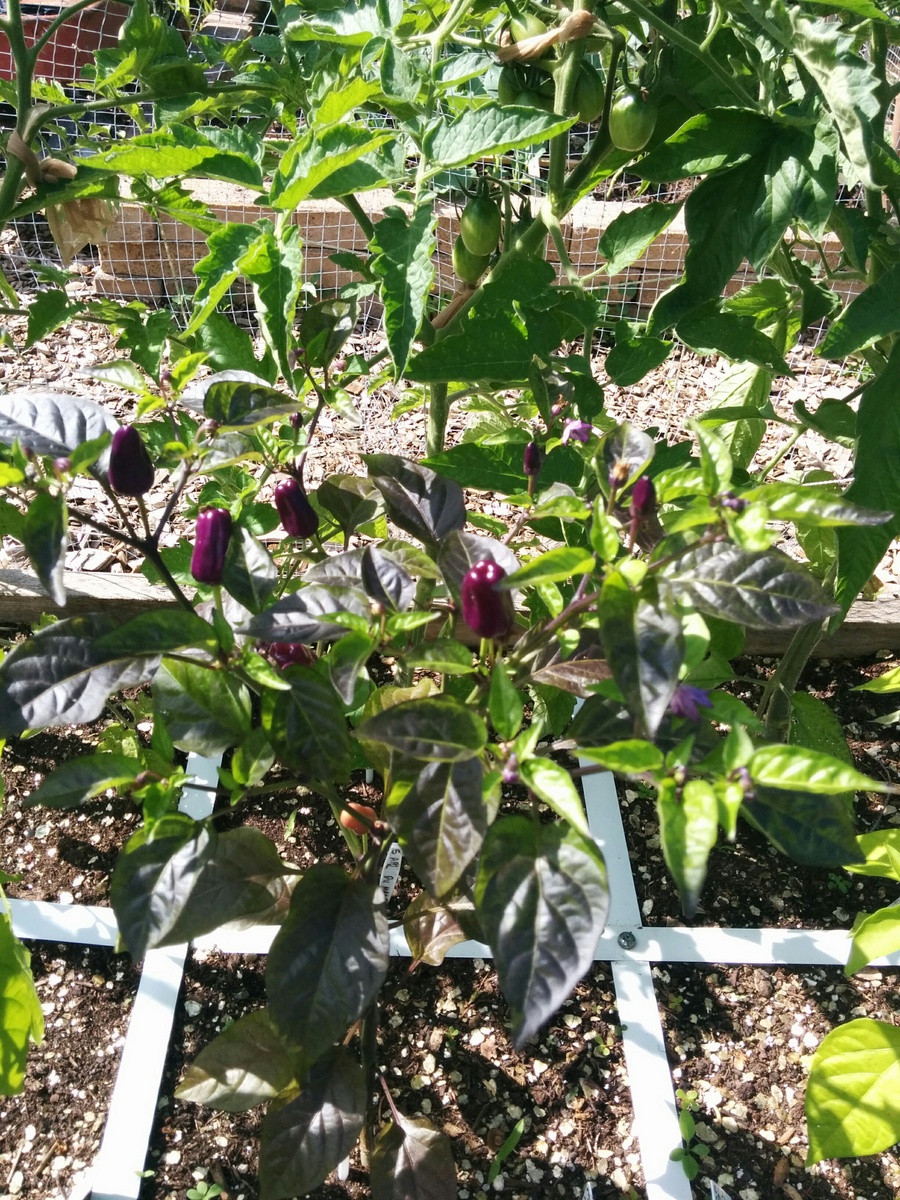 This Lobelia (started indoors from seed) is thriving in the side of one of the straw bales.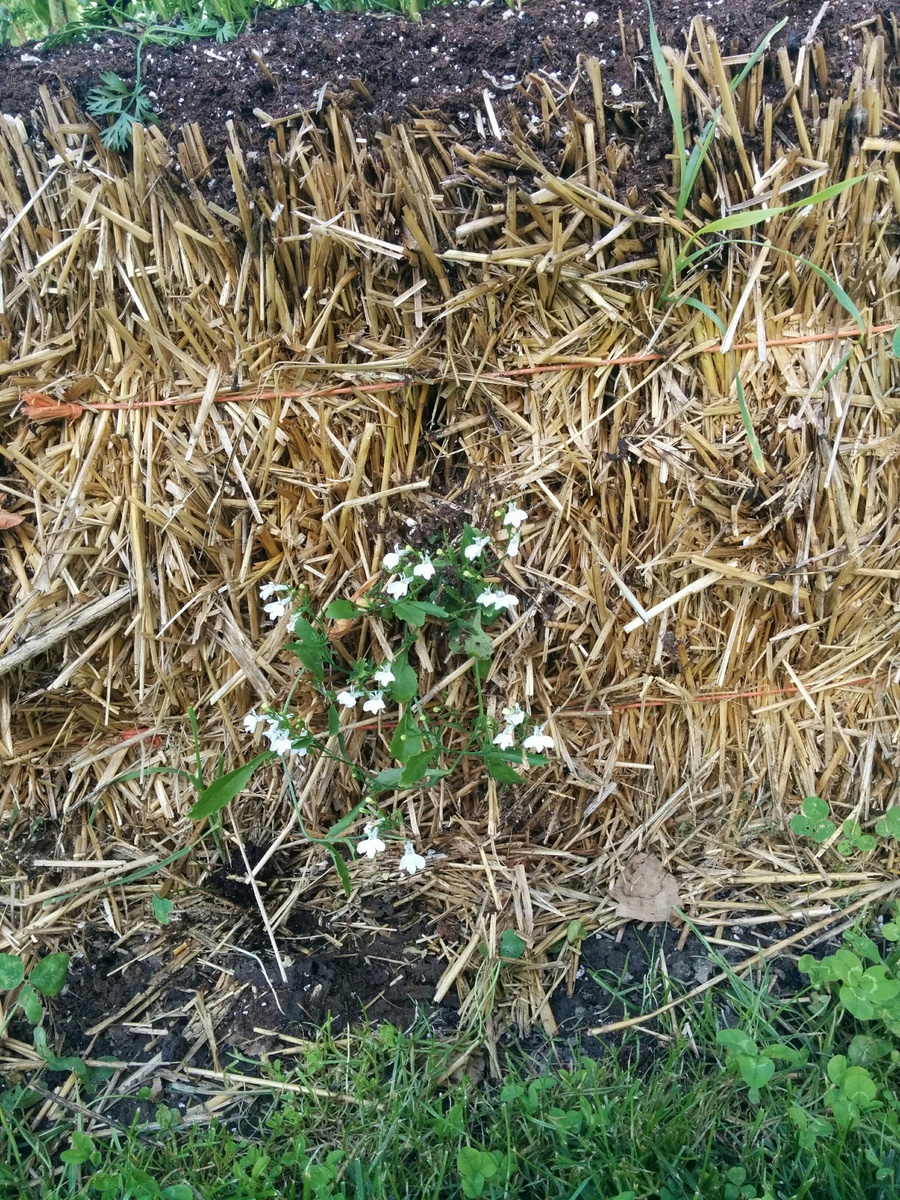 on 6/28/2018, 5:04 pm
Search in: Canada
Topic: Fourth Year SFG in Canada
Replies: 644
Views: 10061
Ever write a reply, complete with photos, and forget to send or save draft?
 So here goes another try.
I emptied Tumbler batch
#3
this evening after 21 days and I am very happy.  It smells good and the only lumps are actual horse pucks that didn't break up.  Only 101*F at 6:30*F.  Tumbler batch
#4
will be built tomorrow after Ken mows the new bedding straw and I cut up five 5-gallon buckets of tonight's haul of culls from the Farmers' Market.  I've already done the Starbuck's puck dance.  
 Expected 104*F tomorrow.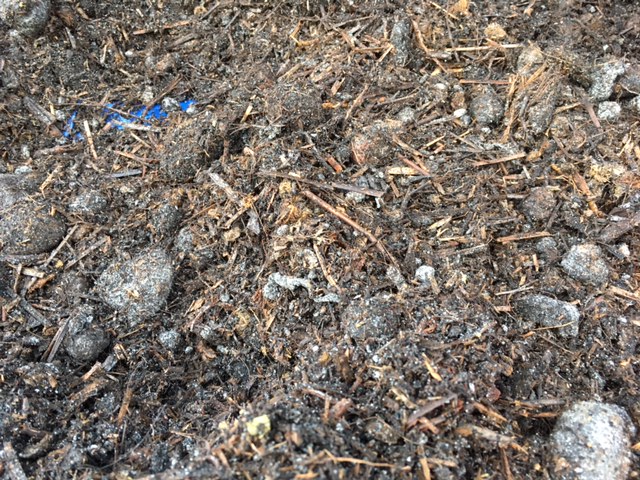 Compare to lumpy
#2
after 35 days.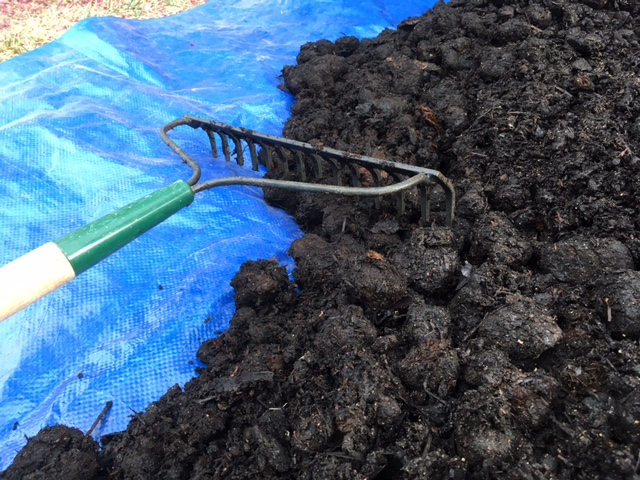 by sanderson

on 8/26/2017, 12:57 am
Search in: Northern California & Coastal Valleys
Replies: 529
Views: 10050
@trolleydriver

wrote:And if that does not work this thing may find itself advertised on kijiji.
 I know how you feel.  My Tumbler
#1
stuff that was a bust is stored in the holey 33-gallon can.  Just siting there.
I hope
#4
turns out as good as lumpy
#2
and less-lumpy
#3
.
by sanderson

on 8/25/2017, 7:17 pm
Topic: Tips for compost tumbler
Replies: 147
Views: 9999
Here's one that I made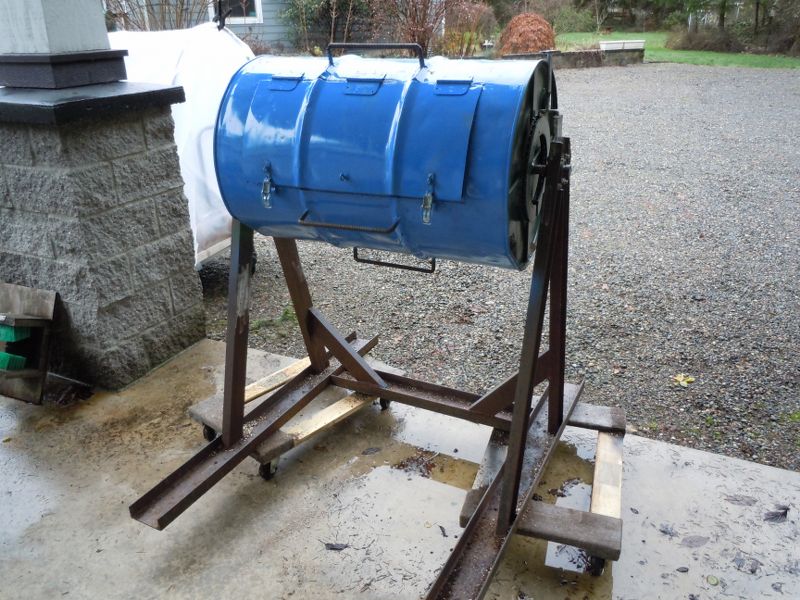 Some factors to consider before making one:
The volume of the finished compost is relatively small.  A full 55 gallon barrel is about 7-8 cubic feet.  Finished compost will be 2-
4
cubic feet, which is about enough to make MM for one 4x4 box.
Compost breaks down OK in warmer weather, but I get better results in cold weather from small piles on the ground.
Be sure to use some sort of flange.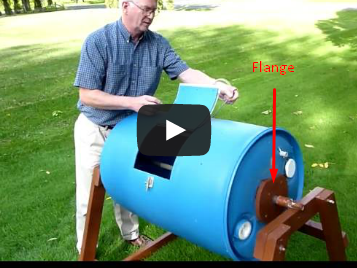 Make the access door as wide as possible.  When unloading, you'll be reaching in with hand or trowel to get the compost from the ends of the barrel.  The wider the door, the easier to unload.
Try to put something on the inside to help break up the big clumps of compost.  I made paddles, but 2x2s or PVC pipe fastened on the inside will do the same thing.
A barrel full of properly moistened compost is heavy.  Surprisingly heavy.  Choose a way to make turning the barrel easier, with handles or a hand crank as shown in the second video.  Goosegirl made a barrel similar to
#4
; I  got the handle idea from her; it makes turning the barrel a piece of cake.
I can't say a metal barrel is better than plastic; I just happened to have the frame and a metal barrel on hand to use.  I considered a motor to turn the barrel, but decided it's not worth the time and money for as seldom as it is  used.  
A compost tumbler makes a great MM mixer.  One 5 gallon bucket each of compost, peat, and vermiculite twirled 10x or so, then dumped into a wheelbarrow.  It doesn't get any easier.
I used my tumbler a couple years and then retired it.  Piles on the ground work just fine for my circumstances.  If anyone wants it, come and get it.
by boffer

on 1/16/2016, 2:20 pm
Search in: Do It Yourself
Replies: 21
Views: 1846
Plantoid just mentioned this hot, quick method for making compost in another topic "Fertilizer in Bagged Mix."
I think the Berkeley method is a great way to quickly make your own compost, although I have never been able to make it in
18
days.  My fault for not turning it every 2 days.  I started daily recordings this year.  Pile
#4
was started April 7 this spring and was finished in 27 days, then rested a week, for a total of 34 days.  It was turned a total of 7 times.  Pile
#5
was started June 29, finished in 36 days and turned 8 times, then used on day 40.  The current pile
#6
was started August 10 and turned
4
times so far.  I estimate it will be finished in 30 days, then rested a week.  So, up to 40 days from start to finish seems to be my pattern.  I will build one more,
#7
, in September.  I finally feel a lessening of the panic I've had, since I started SFG 1 1/2 years ago, that I don't have enough compost for making more MM and recharging used beds.  I should have a full bin volume (27 cu ft) of ready-to-use compost come next spring.
The cage is 3' x 3' x 3' inner dimensions, the minimum mass for hot or "hottie" compost.  The final volume is about 1/2, or 13 1/2 cubic feet.
by sanderson

on 8/27/2014, 4:20 am
Replies: 398
Views: 10714