Latest topics
»
Planting Seed Potatoes vs Store bought potatoes.
by markqz Yesterday at 11:49 pm
»
Attracting Beneficial Insects Such As The Aphidius Wasp
by dstack Yesterday at 6:17 pm
»
Happy Birthday!!
by
AtlantaMarie
Yesterday at 6:51 am
»
Bunk Feeder for Bed
by Lizlo_FL 3/28/2023, 6:27 pm
»
Weird spots on tomato leaves seedlings
by Mattlund 3/28/2023, 4:56 pm
»
soil block makers
by OhioGardener 3/28/2023, 1:27 pm
»
Greenhouse - Helpful Hints in Setting up a Wood-Framed Greenhouse
by sunflowersarefun 3/28/2023, 1:13 pm
»
Sourdough Starter
by
Scorpio Rising
3/28/2023, 9:03 am
»
Hurricane
by yolos 3/27/2023, 10:27 pm
»
Think Spring 2023
by
Scorpio Rising
3/27/2023, 7:32 pm
»
Winter Lag - Waiting for Sprimg
by WhiteWolf22 3/27/2023, 12:39 am
»
N&C Midwest: March & April 2023
by OhioGardener 3/26/2023, 3:48 pm
»
Kiwi's SFG Adventure
by
sanderson
3/25/2023, 10:11 pm
»
Mixing Mel's Mix
by
sanderson
3/25/2023, 4:08 pm
»
Hi from Northern VA!
by onebirdiema 3/25/2023, 4:06 pm
»
Sifted Peat
by
sanderson
3/25/2023, 3:40 pm
»
Can I Use this As My 5 Sources of Compost?
by
sanderson
3/25/2023, 3:36 pm
»
Green onions
by OhioGardener 3/25/2023, 8:28 am
»
Nero Di Toscana Cabbage or Black Palm Tree
by Paul Crowe 3/25/2023, 6:01 am
»
Chinese Cabbage and Radicchio, spacing?
by Paul Crowe 3/25/2023, 5:40 am
»
finished my SGF garden
by
sanderson
3/25/2023, 3:49 am
»
need specific advice on MM
by
sanderson
3/25/2023, 3:42 am
»
Compost from Five Different Sources
by
sanderson
3/25/2023, 3:32 am
»
Indoor seed starting question
by Simso 3/24/2023, 8:30 pm
»
Senseless Banter...
by OhioGardener 3/22/2023, 8:11 pm
»
After harvest, leave the roots in or remove
by Mikesgardn 3/22/2023, 7:53 pm
»
Best choice of pot to plant my seedling
by markqz 3/22/2023, 1:30 pm
»
Responding to a specific post
by OhioGardener 3/22/2023, 9:55 am
»
Sifting Compost for Newbies
by
sanderson
3/20/2023, 3:47 am
»
Too cold to put my new MM into my raised beds?? and Facebook SFG site
by
sanderson
3/20/2023, 3:39 am
+3
extremesoccermom
nancy
dixie
7 posters
Info at Burpee says it grows 5 1/2' tall, I think mine is at least 10'. Plus it's silking already. I can hardly wait til it's ready. I'm standing at the front of the garden taking the picture & it is directly in front of the porch, & you can see the 33 gallon trash cans beside it for reference. Mel's mix is amazing.
The bad thing? Japanese beetles have arrived. My grandmother told me they always hatch out with the first June rain & they did.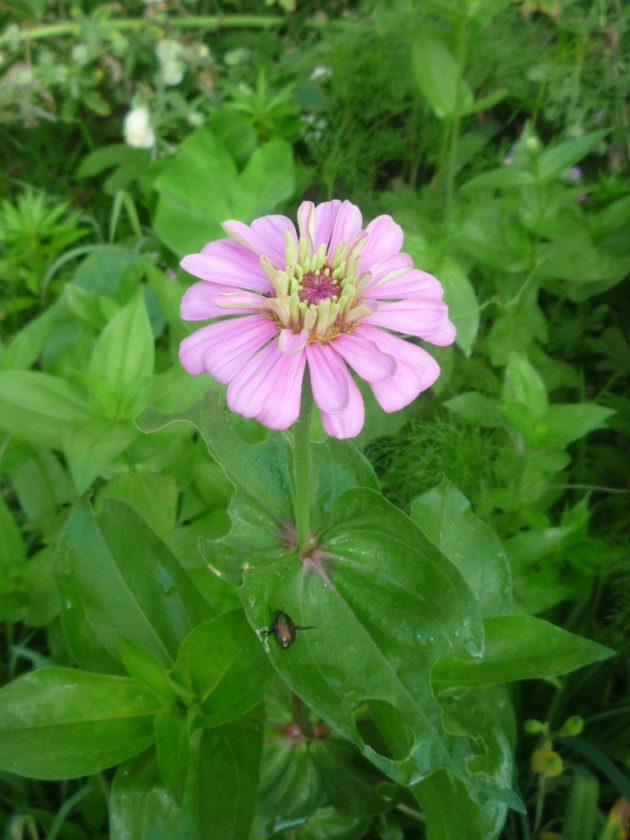 Dixie - I saw my first Japanese Beetles yesterday. Oh joy.
Tonite we will hand pick and try to get ahead of the game.

nancy




Posts

: 595


Join date

: 2010-03-16


Location

: Cincinnati, Ohio (6a)



I got three of them yesterday on my pole beans and one this morning. I will head back out with my cup of soap water when I get home from work tonight.

extremesoccermom




Posts

: 80


Join date

: 2010-05-26


Age

: 58


Location

: Saint Louis, MO



WOW, japanese beetles are evil, they almost devoured my beans last year. this year i put down milk spore. i hope it works
Oooh, great reminder. Will have to get out the hormone traps. THANKS!
(I've never heard of peaches & cream corn, sounds interesting! I just planted a peaches & cream hollyhock....)
I guess the corn growing adage that goes: "knee high by the fourth of July" doesn't apply in your neck of the woods!
It's not going to apply this year at my house either. It's been so slow to warm up this year that I'm running out of time to grow any. Peaches and Cream is the best corn I've ever grown; I've measured it at just under 9 feet.
Even covering half of my corn bed with black plastic isn't helping any this year.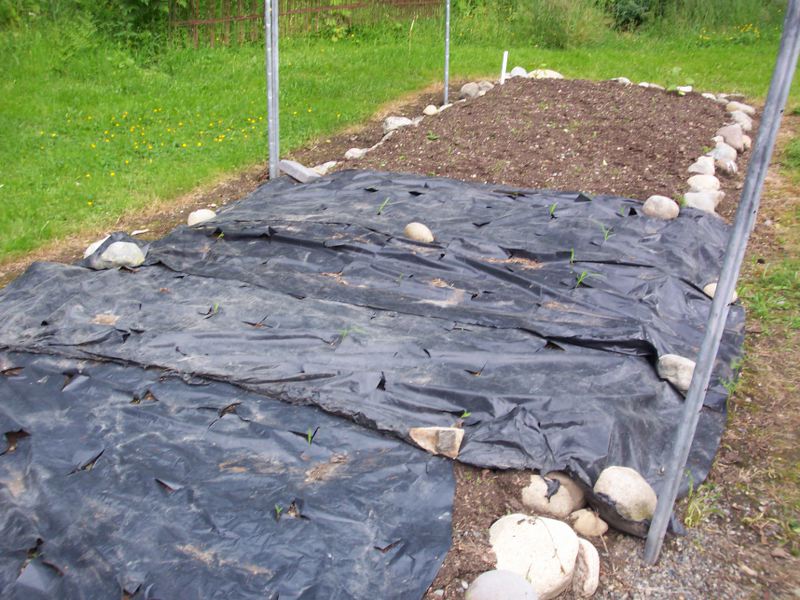 Some years I have corn coming out my ears; some years I have none. I guess that's the price I pay for not having bug problems!
Boffer, in years with late springs have you considered planting a different corn variety? The super sweets require warmer soil temps for germination (70-75 degrees) than some of the old varieties such as Golden Bantam which will germinate in soil as cool as 60 degrees. (I'd plant more seeds at cooler temps since the warmer the soil, the better the germination rate.)

If you cut it off the cob you can always stir in a little sugar when cooking a less sweet variety, or smear your corn-on-the-cob with honey butter.

ander217




Posts

: 1450


Join date

: 2010-03-16


Age

: 68


Location

: Southeastern Missouri (6b)



Similar topics
---
Permissions in this forum:
You
cannot
reply to topics in this forum