Latest topics
»
N & C Midwest: November/December 2023
by
Scorpio Rising
Today at 5:40 pm
»
What Have You Picked From Your Garden Today
by
Scorpio Rising
Today at 5:37 pm
»
Recommended store bought compost - Photos of composts
by
sanderson
Today at 1:37 pm
»
Mark's first SFG
by OhioGardener Yesterday at 3:24 pm
»
Kiwi's SFG Adventure
by KiwiSFGnewbie 12/9/2023, 10:25 pm
»
Hi from Western Australia
by OhioGardener 12/9/2023, 11:10 am
»
Strawberry Varieties?
by
sanderson
12/5/2023, 3:57 pm
»
Jerusalem Artichoke or Sun Choke
by
Scorpio Rising
12/4/2023, 7:09 am
»
Strawberries in MM: to feed or not to feed?
by
sanderson
12/3/2023, 7:30 pm
»
Senseless Banter...
by
sanderson
11/28/2023, 10:31 pm
»
FREE Online SFG Class - November 28, 2023
by
sanderson
11/27/2023, 9:21 pm
»
Mini-Raised Beds?
by Chuck d'Argy 11/27/2023, 2:14 pm
»
Happy Birthday!!
by
sanderson
11/26/2023, 10:58 pm
»
Name the mystery (to me) seedlings! :-)
by Psdumas 11/25/2023, 12:04 am
»
Happy Thanksgiving from the USA
by
sanderson
11/23/2023, 1:47 pm
»
Guatemalan Green Ayote Squash
by OhioGardener 11/21/2023, 8:27 am
»
Seeds 'n Such Early Order Seeds
by
sanderson
11/20/2023, 1:13 pm
»
USDA Plant Hardiness Zone Map
by OhioGardener 11/19/2023, 7:12 am
»
AeroGarden for starting seeds?
by OhioGardener 11/16/2023, 12:40 pm
»
Biochar?
by OhioGardener 11/16/2023, 10:31 am
»
2023 - Updated U.S. Interactive Plant Hardiness Map
by
sanderson
11/15/2023, 6:18 pm
»
SFG Is Intensive Gardening
by
sanderson
11/14/2023, 3:26 pm
»
Teaming with Microbes Kindle Sale (Mem. Day weekend 2023)
by markqz 11/10/2023, 12:42 am
»
Bok Choy Hors d'oeuvres
by
donnainzone5
11/9/2023, 5:58 pm
»
Now is the Time to Start Preparing Next Year's Spring Garden
by OhioGardener 11/9/2023, 7:13 am
»
Shocking Reality: Is Urine the Ultimate Gardening Hack or Disaster?
by dstack 11/6/2023, 5:29 pm
»
Nightmare on Mel Street.
by
Scorpio Rising
11/4/2023, 6:37 pm
»
Aerogardening
by
Scorpio Rising
11/3/2023, 10:02 am
»
Sunday All Purpose Organic Garden Nutrients
by lisawallace88 11/3/2023, 9:13 am
»
Mid-summer seed sowing, how do you do it?
by KiwiSFGnewbie 11/2/2023, 8:04 pm
It is now June! Can you believe it? Hope your garden is growing well. Please post some updates on how your SFG is doing, what you plan on planting and any challenges you might have! I can't wait to see those pictures.
I finally got my camera fixed so here is my garden update.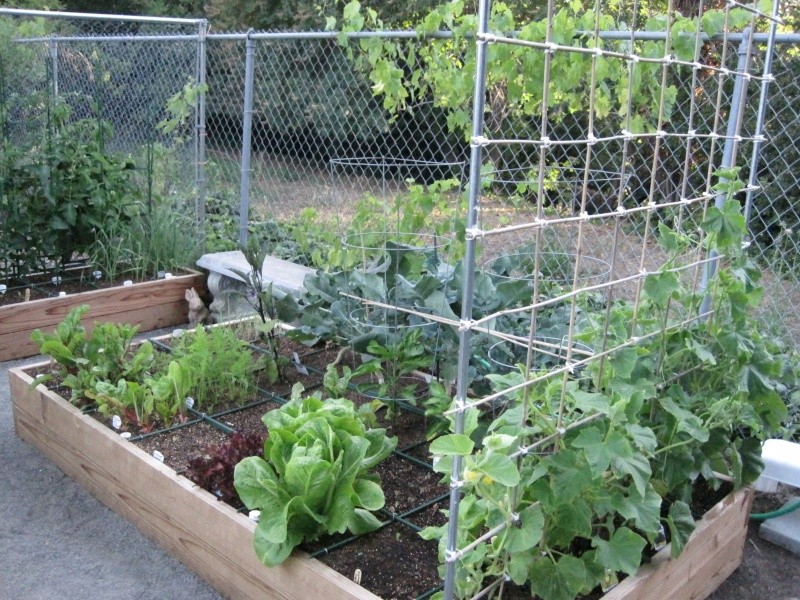 This garden bed has some romaine lettuce, beets, broccoli, peppers, eggplant, chard and a trellis of cucumbers. The bed to the back left has tomatoes, garlic, basil, leeks and cilantro. All are growing pretty well even the cool weather plants like the broccoli. We have had a cool spring so far and the temps haven't been over 90 much.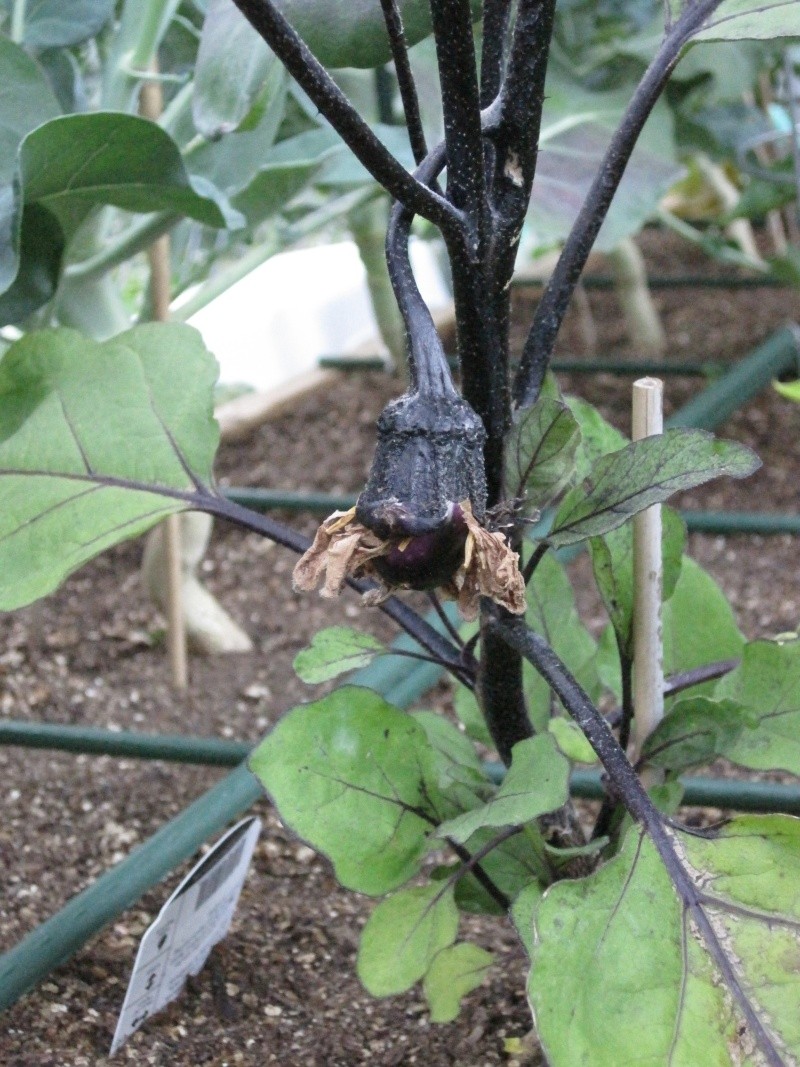 Here is a picture of our first "baby" eggplant. Isn't it cute? It is about the size of a quarter.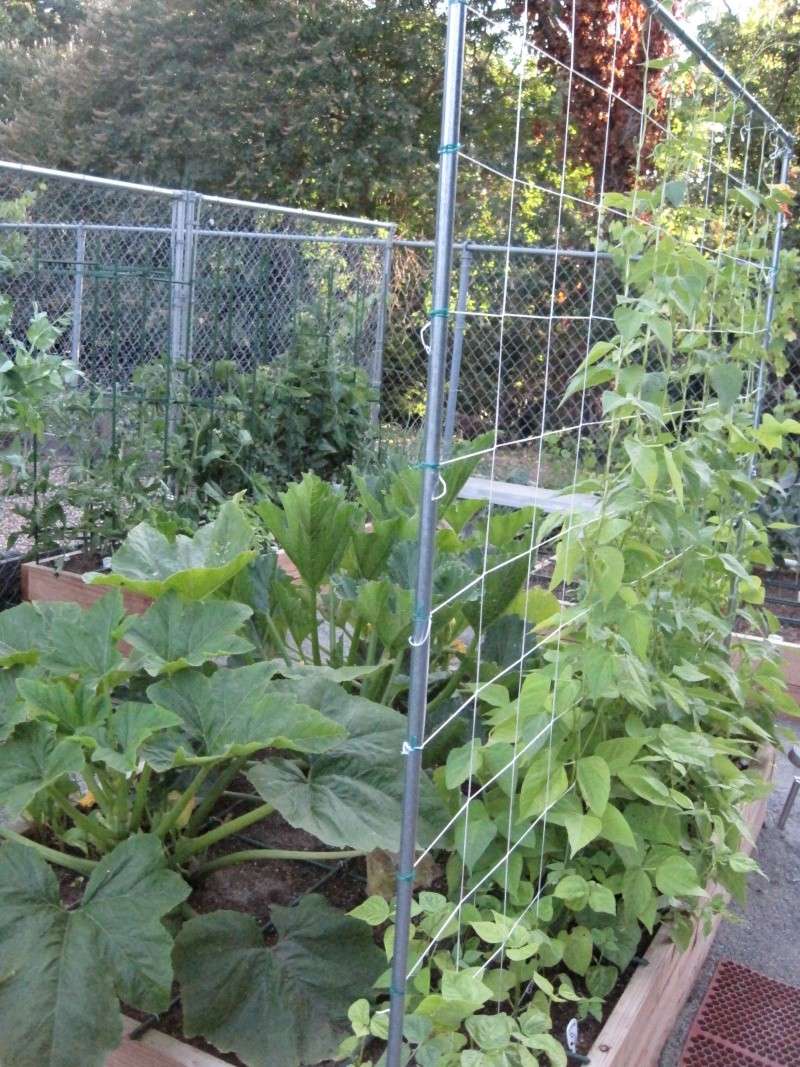 This 4x6 bed has three large summer squash and a 6' long trellis of pole beans (we are trying 3 varieties). I finally tossed some organic fertilizer on this bed as everything was getting a little yellow.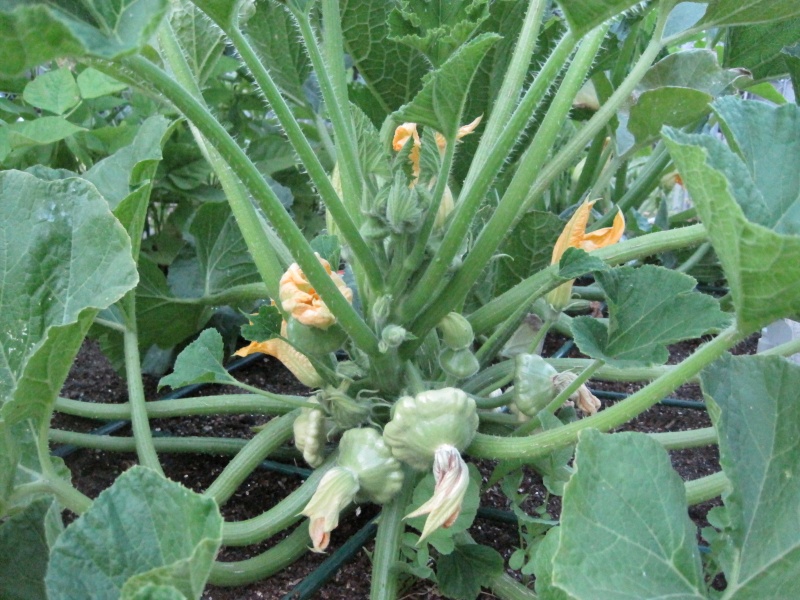 And here is a picture of our Patty Pan squash. This is the only one we haven't gotten squash from yet. It is producing tons of female squash and not so many male squash blossoms. So, I am trying to pollinate it with pollen from the zucchini and crook neck squash. Hopefully it will work.
We are eating produce from our garden almost every day now. How does your garden grow in June? Please don't leave me talking to myself.
---
Permissions in this forum:
You
cannot
reply to topics in this forum