Latest topics
»
Pesto
by
has55
Today at 2:15 pm
»
N&C Midwest: August 2020
by
OhioGardener
Today at 12:11 pm
»
Jalapeños - Time to start canning!
by
OhioGardener
Today at 9:31 am
»
CANADIAN REGION: What are you doing July, August, September
by
Kelejan
Today at 7:19 am
»
August planting
by
Bobbiebb21
Yesterday at 8:44 pm
»
my worms are gonna get hungry
by
p14shooter
Yesterday at 6:45 pm
»
Tom Thumb
by
p14shooter
Yesterday at 6:35 pm
»
Tomato Tuesday - 2020
by
plantoid
8/10/2020, 8:31 pm
»
another idea from do nothing gardening-composting tea
by
plantoid
8/10/2020, 7:46 pm
»
Green Chili's
by
OhioGardener
8/10/2020, 6:55 pm
»
2020 SFG in Brooks, GA
by
sanderson
8/10/2020, 6:25 pm
»
2020 SFG Adventures in Hampstead, NC
by
sanderson
8/10/2020, 5:37 am
»
Newbie SFGer in N. Virginia needing some advice
by
novablue
8/9/2020, 7:29 pm
»
Hardcore Sustainability - Urban Homesteading
by
TCgardening
8/9/2020, 12:23 pm
»
A couple of recipes for when the tomatoes show up ;-)
by
Scorpio Rising
8/9/2020, 9:35 am
»
Tomato Mosaic Virus...Fearing the Worst :(
by
Yardslave
8/7/2020, 12:26 pm
»
The SFG journey-Overview of the Redesign Compost Tea Brewer
by
has55
8/7/2020, 3:50 am
»
Tampa newbie
by
TCgardening
8/6/2020, 9:11 am
»
Pull Bean Plants to Pick Beans?
by
Scorpio Rising
8/5/2020, 8:45 pm
»
Safety of cardboard in compost
by
Scorpio Rising
8/5/2020, 8:42 pm
»
Succession seed sowing now
by
Scorpio Rising
8/5/2020, 8:37 pm
»
Hello from southern Wisconsin
by
AtlantaMarie
8/5/2020, 6:07 am
»
Stroke - Country Naturals
by
countrynaturals
8/4/2020, 7:28 pm
»
Cheerleaders needed, please. This is daunting.
by
mollyhespra
8/4/2020, 2:19 pm
»
Almost 68, and this is a new one on me !!!!
by
sanderson
8/4/2020, 2:06 pm
»
SFG Journey: Beneficial nematodes experiment
by
has55
8/4/2020, 1:01 pm
»
New England, August, 2020
by
SFGHQSTAFF
8/4/2020, 4:18 am
»
Earwigs 2.0!
by
OhioGardener
8/3/2020, 2:52 pm
»
Happy Birthday!!
by
Scorpio Rising
8/3/2020, 12:56 pm
»
N&C Midwest—July 2020
by
Scorpio Rising
8/3/2020, 12:40 pm
As the title suggest I wanted to start a topic about knives. I couldn't find any threads on it when I search and even spell check to make sure I was spelling it right 
. I'm a horrible speller. But back to the topic, since we garden and use up our garden goodies in the kitchen, if they make it that far, how do you go about cutting them up? What's your go to knife?
Mine right now is a chef's knife that is pink. My hubby got it last fall for me. He over heard me muttering about how dull and cheap my borrowed knives were. Well fast forward to present time and I believe that this knife needs to be sharpened. Now I know this might sound weird and even strange but I have never sharpened a knife before. This knife didn't come in a set so I'm going to have to buy something to sharpen it with. But what should I get? That's where I figured my gardening friends could help me out. Thanks all!

mschaef




Posts

: 598


Join date

: 2012-03-12


Age

: 34


Location

: Hampton, Georgia



I use a whet stone I bought 25 years ago at an Asian market.  Plain, dark grey with coarse and fine sides.  2" x 8" x 1". There are probably YouTube video on how to sharpen. I hold the stone at a slight angle and slide the knife diagonally away from me several times. Repeat on the other side.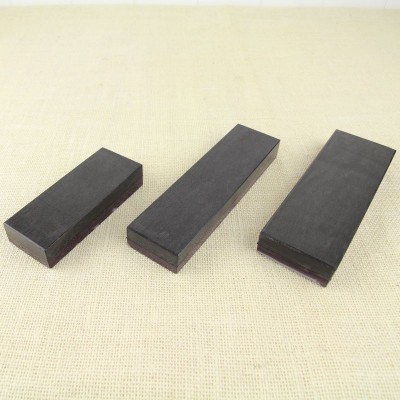 Formulated from my posting on a different  website  a few years ago
.
Sabattier steel knives take some beating .. basically they are a thin slice of high carbon high quality steel  sandwiched between two cheeks of high grade stainless steel . 
 They have a " sharpening steel  to sharpen them , which if used frequently and always after you have washed & dried the knife  you'll always be able to lay your hands on a razor sharp knife.
 Don't be misled with theh old idea that one knife is good for everything
 A meat carving  Sabattier is quite a different animal from the chef's knife  .  The chef's knife being a much broader safer blade that you can cut right to the back of your fingers with , try that with the carving knife 7 you have a bit of knuckle with each slice.
The veg paring knife is just for that it's a pointed thin blade  and is not meant to be used for the actual cutting up of veg  as you're like as not liable to have it wander off the cutting line and take out a chunk of finger or thumb , use the Chef's knifet o do the actual slicing of all veg instead  .
The other sharpen-able knife in the Sabattier  set we have is a specially shaped boning knife that is razor sharp , has a thick blade  & is a long bird beak sort of shape , it's used to run flat down a bone to get the sweetest meat of the bone without nicking the bone and putting bits of bone in the cut of meat.   it's also magic for filleting fish .
 If you have a knife block to store your knives think about putting the knife in so the cutting edge is upper most .. this serves two purposes   firstly you don't blunt the knife on the front edge of the knife's slit .
Secondly you can always see the cutting edge , so tend to grasp the handle firmly in safety .  If it slips out your hand when it's clear of the block there is less chance of the cutting edge damaging work surfaces or your legs as it's facing either upwards or away from you .
 Sharpening the knife ......
It's often said that a sharpening steel will not sharpen a blunt knife .. argue that as much as you like it's far too ambiguous for my liking .  A sharpening steel these days is often impregnated with artificial industrial diamond grit  fused into a tapered rod of nickel steel that has been rolld in diamond cutters to give it a round toothed profile similar to a smooth file.
You never put it in the dish washer , to clean it , just give it a wipe down with a warm damp soapy cloth and then rinse it by the same method .  Dry it off some where warm and put it back in it's holder when it's still slightly warm  as it can sweat a bit  , then rust over time if put in the block when cold .  Don't leave it rolling about in a drawer as it will get damaged and also damage other metal utensils in the drawer.
 The actual sharpening  is an art that uses mainly two styles one with the steel down by the family heirlooms and the other at chest height .  At least at chest height you tend to have it in sight most of the time
  My Dad ( an open market in all weathers  fish monger & game dealers son ) taught me the chest high method as you cn always see the customer and what's happening around you whilst your sharpening a knife onnthe steel .
  This entails  holding the steel in a fist grip, thumb towards the un handled end of the steel , with the steel's  body across your chest at breast bone height .  Then locking the holding arm in tight to your body as well as setting  the elbow rigid , the knife guard of the steel should be in between the breast bone and the  nipple  on the knife holding side .
 Holding the knife is again a fist grip  but more in the manner of pulling on a rope so that your thumb of the knife holding hand  is almost flat with the side of the knife blade & pointing to the tip of th knife .
 Now you gently pay the knife onnthe steel witht ehblade co ming up from the flat plane by about 1/3 of an inche and slide the blade towards the guard at teh same time makeig a sweeping arc using your wrist and moving your elbow away from your body . In practice this ensures you never actually end up with the  edge of the blade anywhere near your guarde hand  , havi gnhth blade at the 1/3 2 seting allows you to keep the blade pressing on the steel  thus giving a sharpening stroke  . Once the stroke is done and the blade cleared you repeat it again without changing your grip on the steel or the knife .... this time though it's with the blade edge  on the underside of the steel pressing on the steel at the 1/3 of an inch angle ..so you end up equally sharpening both sides of the blade .  Having the blade equally sharpened from bith sides helps you make straight downwards cuts instead of it veering off to one side .
 Always wipe the newly sharpened blade from the back of the knife blade side of things with a damp cloth when it's been sharpened  & you're about to carry on cutting . It removes any microscopic slivers of razor sharp  filings of the blade that happened when you sharpened the blade.
 Much has been said about using honing stones ,in truth  there is not a lot of need for kitchen knives to be honed  for if you look at a knife that been well sharpened with a steel ,  you'll see that under a x 10 to 20 magnifying glass the edge is actually a very fine edged saw blade and it's this that rips ( cuts ) the fibres apart .
Honing a blade so you can shave with it is a totally different kettle of fish , because the edge of a hone knife is so fine it loses the fine edge quite quickly even on  simple things like  cutting up a couple of raw chickens or filleting a 15 pound cod .  Though some folk get a bit swivel eyed& start walking about like a crow when you suggest they don't bother doing it on their  kitchen gear ..
 Do you use electric grinders ?
They were supposed to be good for sharpening  knives ..  they grind your blade away PDQ and you have to wash the blade every time it's been run through the sharpener machine unless you like eating bits of metal grindings and carborundum wheel etc.
 To my mind a knife would have to have been severely mistreated for me to ever think of brutalizing a knife on one .
 Most commonly available household knives are flat ont he sides ,  like a wedge  cut off of a round of cheese  as it makes them cheap to produce .  There is a type of blade that starts out as the cheese wedge  but that then has the sides hollow ground in a slight concave arc theis tends to be only found onnthe better quality steel knives  so th price is usually several times that of a cheep  set .  The good news is that if you look after them thye will out last several sets of cheapish ones unless someone steals them 
 Don't put sharp knives in the dish washer , the ionization & corrosive action of the detergent at the high washing temperatures actually causes the fine blade edges to pit , become rusty & blunt .  Neither should they be left stood blade deep nor  submerged for long in a pan of hot water ......even if it has been use for cutting chicken ..
 Use a solution of hot salt water  and a nail brush to  get rid of all the big chunks of flesh  , then submerge the knives for 4 to 5 min in the hot salty water solution .  The hot salt water will kill off any bacteria remaining especially in the handle grip  if it is one of the riveted on handle type of knives  . Finally rinse off in hot clean water  a couple of times , dry the knives off then resharpen them & put them away as advised .

plantoid




Posts

: 4032


Join date

: 2011-11-09


Age

: 69


Location

: At the west end of M4 in the UK



I used to be known as "no-short-answer Sanderson" at work. I think there is someone that needs to wear that crown!
Great article, Plantoid.
Converting English to English: sharpening steel = butcher's steel
Thank you so much Sanderson and plantiod!

mschaef




Posts

: 598


Join date

: 2012-03-12


Age

: 34


Location

: Hampton, Georgia



I have a mishmash of knives, some were hand-me-downs inherited from my mom, and those are really good knives. I also got a set of multi-colored knives last Christmas from my sister, probably very inexpensive, but they are sharp enough to have sent me to the ER twice before I figured out they weren't my mom's knives! LOL (not really....ow)

As far as the round long thing, I have one, but do not feel like I know enough about getting a good edge to use it correctly...I would take a good knife to my hardware store or have by Boy Scouts use the stones....

Scorpio Rising




Posts

: 7692


Join date

: 2015-06-12


Age

: 58


Location

: Ada, Ohio




jimmy cee


Certified SFG Instructor




Posts

: 2101


Join date

: 2013-02-16


Age

: 84


Location

: Hatfield PA. zone 6b



---
Permissions in this forum:
You
cannot
reply to topics in this forum