Latest topics
»
What Have You Picked From Your Garden Today
by
OhioGardener
Today at 5:53 pm
»
'White dust' underside Chard/Silverbeet leaves
by
sanderson
Today at 4:52 pm
»
Would you buy this hay to compost?
by
sanderson
Yesterday at 1:17 pm
»
maintaining Mel's Mix
by
sanderson
Yesterday at 2:30 am
»
What are you eating from your garden today?
by
OhioGardener
11/25/2022, 2:28 pm
»
N&C Midwest: November & December 2022
by
OhioGardener
11/25/2022, 2:22 pm
»
Food waste being turned into compost for Ohio greenhouse
by
OhioGardener
11/25/2022, 9:34 am
»
Happy Thanksgiving
by
OhioGardener
11/24/2022, 8:27 am
»
Happy Birthday!!
by
sanderson
11/23/2022, 6:40 pm
»
Pressure treated wood - covered with plastic?
by
dstack
11/22/2022, 1:32 pm
»
Hello from NSW, Australia
by
Scorpio Rising
11/22/2022, 7:22 am
»
Happy Thanksgiving 2022
by
Scorpio Rising
11/21/2022, 10:11 pm
»
How to Harvest Winter Squash
by
OhioGardener
11/21/2022, 9:18 am
»
Ohio Gardener's Greenhouse
by
sanderson
11/20/2022, 10:37 pm
»
Mark's first SFG
by
markqz
11/20/2022, 6:00 pm
»
Question about pets using the raised bed
by
dstack
11/19/2022, 2:36 pm
»
Thanksgiving Dishes from the Garden
by
OhioGardener
11/19/2022, 2:30 pm
»
Sweet Potatoes
by
sanderson
11/19/2022, 12:05 am
»
Senseless Banter...
by
OhioGardener
11/18/2022, 10:40 am
»
Wood Chip Mulch & Earthworms
by
dstack
11/17/2022, 6:00 pm
»
Bokashi
by
sanderson
11/17/2022, 1:58 pm
»
Holy snow Batman!
by
sanderson
11/16/2022, 3:32 pm
»
Any ideas what is eating my cos?
by
KiwiSFGnewbie
11/12/2022, 2:23 pm
»
Using Trail Cams to Monitor Garden Critters
by
MrBooker
11/12/2022, 9:31 am
»
For MM, does vermicast count as manure-based?
by
sanderson
11/10/2022, 2:12 pm
»
Experiences with electric snail fences
by
KiwiSFGnewbie
11/7/2022, 7:35 pm
»
Garlic SFG
by
donnainzone5
11/5/2022, 11:55 am
»
Path materials
by
KiwiSFGnewbie
11/3/2022, 1:29 am
»
Flower bulbs that should have been planted in the fall
by
OhioGardener
11/2/2022, 7:54 pm
»
November: What to plant in Northern California and Central Valley areas
by
sanderson
11/2/2022, 4:47 pm
Hi everyone!
This is my second year of growing tomatoes using the SFG method. I planted a little late this year (mid June) but it was better than last year (which was in July). I thought my tomatoes would grow better this year but instead I find my tomato plants are dying. That did not happen last year.
I don't know why they are dying. I have some ideas but I don't know how to resolve the problems. If anyone can help me figure out what's going on and how to resolve it, I'd be very grateful.
Here are some of my thoughts.
The weather this year in the Bay Area has been extremely awkward. It rained hard even into May, June was cold, July was mild and it still is! I'm hoping we'll have an Indian summer because otherwise I think my tomatoes will not mature properly. Could this be a reason for them dying?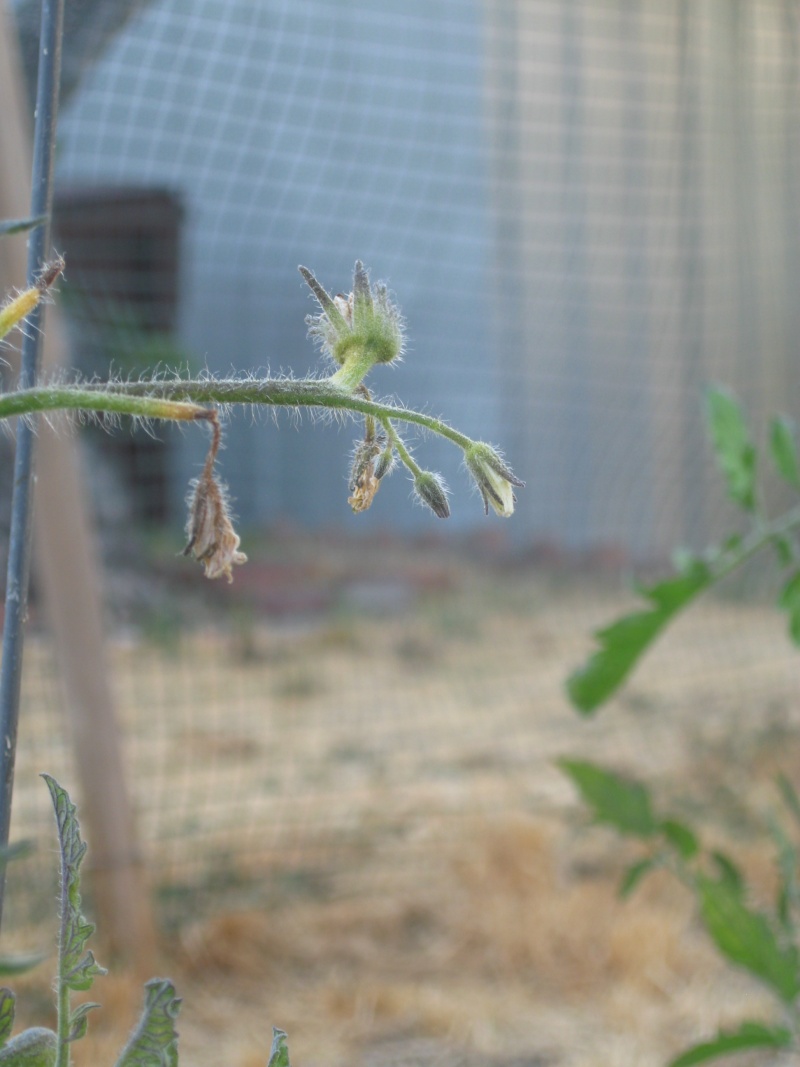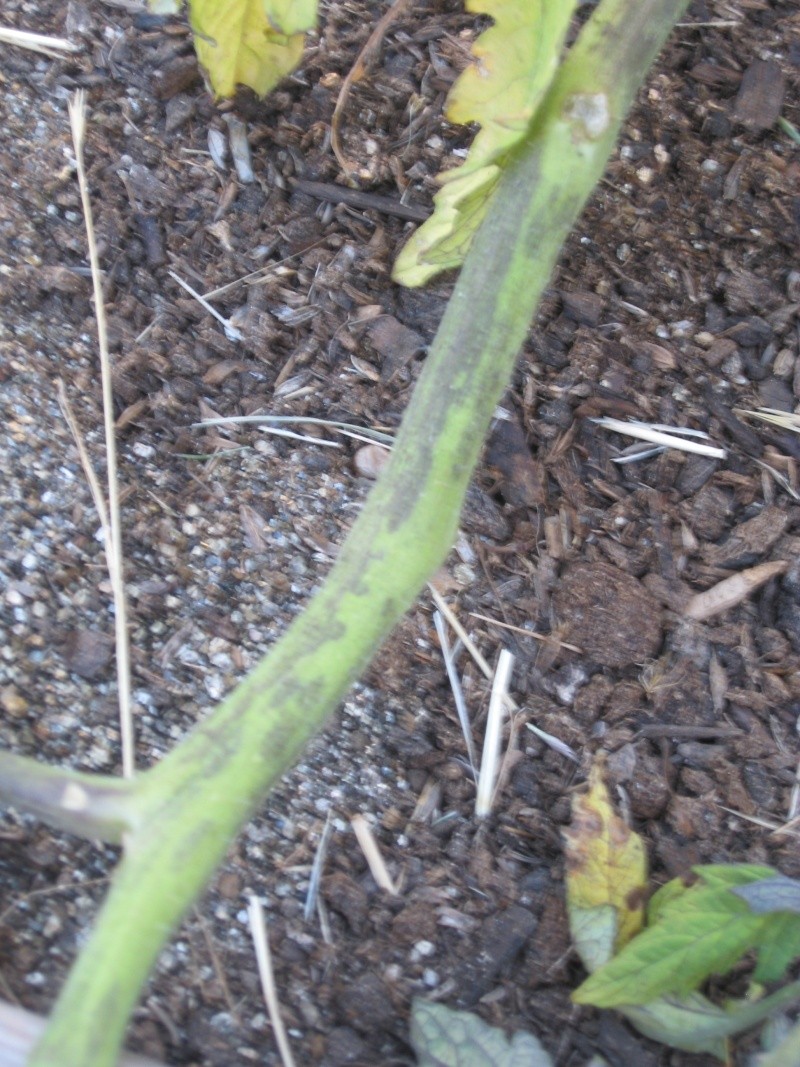 The plants themselves look dehydrated, but I've watered these tomatoes much more than I ever watered last year. And it has NOT been a hot summer whatsoever, so I don't understand the dryness.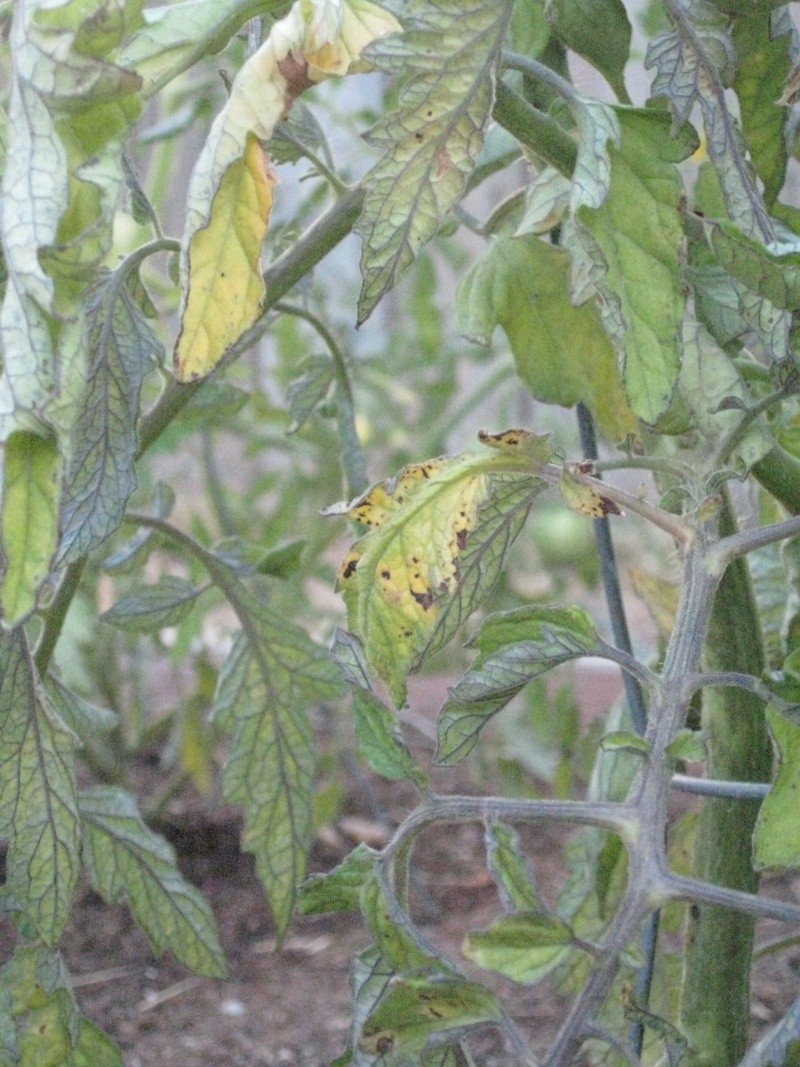 The plants are wilting. The leaves curl, turn yellow with black spots and some fall off. The flowers bloom and a couple of days later dry and fall off. The stems have black/brown markings and most of the tomato fruits are small and dry (not shiny). And just the other day I found one of the tomatoes that looked like it was burned on the bottom.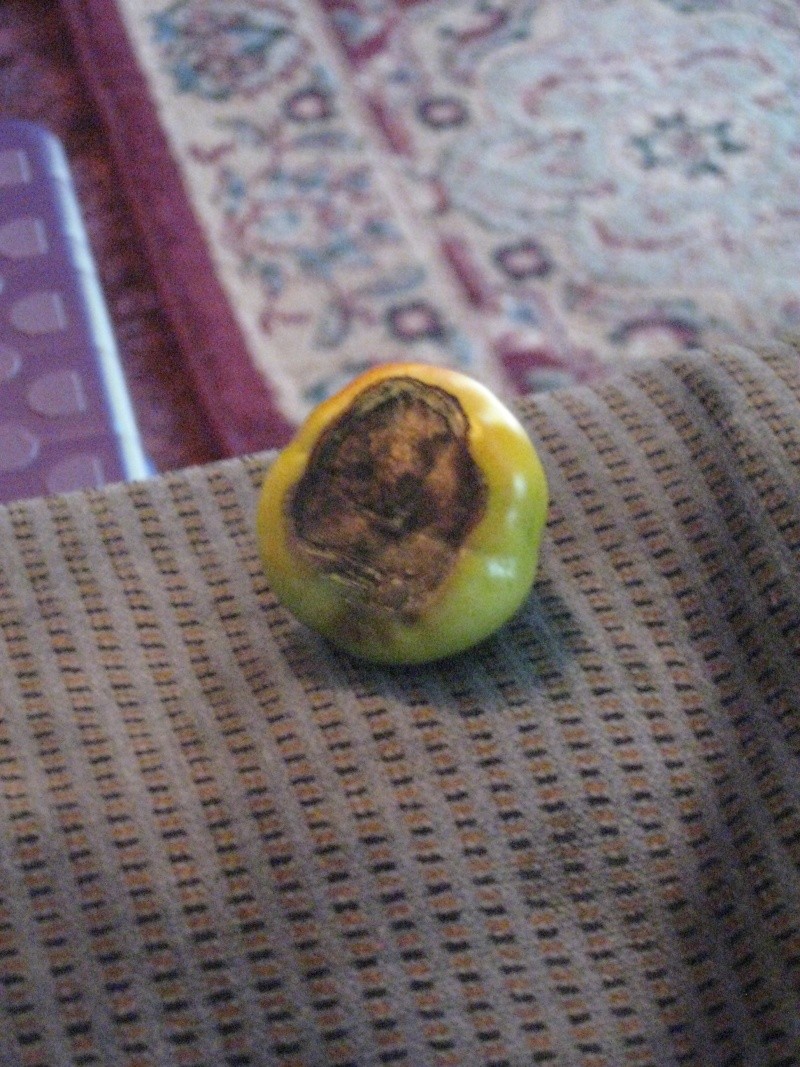 I knew then something was very wrong.
My assumptions are: chats (because the weather has been strangely cold and my tomatoes are mostly small), spider mites (because I have noticed some webbing on the plants, but have yet to see a spider), or maybe tomato russet mites, though I'm not sure, it's just that the plants seem to have the same symptoms of russet mites.
Can they be salvaged at all? What should I do to get them back to health? Hope someone can pass on practical help on how to fix this.
Thank you!

TheHappyFarmer




Posts

: 4


Join date

: 2010-08-19


Location

: Oakland CA, USA



I could well be wrong but that looks like blight to me.
More info on blight
here.
Those plants are sick with disease. Sorry to say I would pull the plants, throw them in the trash and start over.
I have sprayed for blight this year with a fungicide that isnt organic. I have not had any tomatoes until this year. I will try organic again this fall season, we will see. I have thriving tomato plants and I know its due to my spraying in prevention and cutting away the leaves already showing signs. Ive not been diligent in the last couple of weeks and it shows. I am in the midst of moving plants etc. I will be spraying tomorrow and cutting away on my plants that are showing signs of blight, which are many right now, but I bet things will be ok
long enough.
Ha-v-v

Ha-v-v




Posts

: 1123


Join date

: 2010-03-12


Age

: 62


Location

: Southwest Ms. Zone 8A (I like to think I get a little bit of Zone 9 too )



It looks like you've been taking pictures of some of my tomato plants! I'm farther north up the coast and have been getting the same crummy weather. I think my problem is mites and bad weather. I tear off the affected leaves and stems, and have sprayed with an organic spray several times, but I don't know how much the spray helped. But the plants are getting some fruit so I let them go. One of my mildly affected Brandywines has a couple toms that have started to blush in the last couple days-the first ones of the year
Could the one tomato in your picture have BER?
Where I live, it's too late in the season to accomplish anything else. I'll be throwing away the plants, rather than composting them, and hoping for better weather next year
If that was blosson end rot , it looked like mine at one point , I read it needed garden lime to correct it so I tried some and also some powdered milk after reading here and looked like it started to turn around.

Garden Angel




Posts

: 247


Join date

: 2010-05-17


Location

: zone 8b, SoCal



The purple veins in the leaves could be a mineral deficiency (I think Phosphorous). I had issues up in the Sacramento area early season when night temps were in the 40's. I had read that cool weather causes plants to not uptake as much minerals as they normally would. But once the weather warmed up, the purple veins went away. Unfortunately, my 4 tomato plants (planted next to each other), each have become infected with Fusarium wilt. The last one surviving (cherry tomato) is starting to go now as the fruit are starting to become really small, but still turning red. Speaking of wilt, look up Verticilium wilt (since you mentioned they looked dehydrated), which occurs in cooler climates I believe, whereas Fusarium wilt occur in hotter climates.

vinny09




Posts

: 54


Join date

: 2010-03-31


Location

: CA



Thank you all for your replies and comments. As a newbie, I'm glad to know I'm not alone in this years' battle of tomato diseases and misery.
After reading your comments and taking a good look at my tomatoes again (and doing a little reading up) I'm pretty sure this could be tomato blight. Could any of you be a little more detailed as to what kind of spray I should buy? Or does anyone have a home-made concoction I can use? Should a home depot/osh/lowes sell the products I need?
I know, I'm really new and really uninformed about this "healing" process for tomatoes, but I sure am grateful to y'all for your experience and knowledge you are so willing to pass on.
I hope this thread will be able to help others too.

TheHappyFarmer




Posts

: 4


Join date

: 2010-08-19


Location

: Oakland CA, USA



---
Permissions in this forum:
You
cannot
reply to topics in this forum