Latest topics
»
Patio Tomatoes at the Kitchen Door
by
OhioGardener
Yesterday at 8:05 pm
»
Help identify seeds
by
OhioGardener
Yesterday at 7:59 pm
»
N&C Midwest—September 2021
by
OhioGardener
Yesterday at 11:37 am
»
Mulch question
by
MrBooker
Yesterday at 6:37 am
»
Fallen Apples
by
Kelejan
Yesterday at 3:48 am
»
CANADIAN REGION:What are you doing January to June 2021
by
Kelejan
9/15/2021, 1:25 pm
»
California's Drought
by
Kelejan
9/15/2021, 12:58 pm
»
Mark's first SFG
by
markqz
9/14/2021, 11:28 pm
»
Organic Management of Fall Garden Pests
by
OhioGardener
9/14/2021, 8:38 am
»
My name is boffer, and I'm a juicer.
by
azonia221
9/13/2021, 9:10 pm
»
Happy Birthday!!
by
Scorpio Rising
9/12/2021, 11:54 am
»
Chick N Poo Compost
by
OhioGardener
9/9/2021, 4:59 pm
»
What Have You Picked From Your Garden Today
by
donnainzone5
9/9/2021, 12:41 pm
»
Composting information
by
Bart
9/9/2021, 11:13 am
»
Hi from Lillington, NC
by
AtlantaMarie
9/9/2021, 7:11 am
»
What are you eating from your garden today?
by
OhioGardener
9/7/2021, 7:19 pm
»
What's everyone planting?
by
sanderson
9/7/2021, 1:24 pm
»
Worm On Tomato?
by
sanderson
9/7/2021, 1:21 pm
»
Canning Humor
by
sanderson
9/6/2021, 11:36 pm
»
Starbucks for coffee grounds!
by
sanderson
9/6/2021, 11:35 pm
»
Hi from an SFG beginner from Nashville, TN
by
sanderson
9/6/2021, 10:55 pm
»
Tomato - Snow Fairy
by
markqz
9/6/2021, 6:23 pm
»
Soil Building - For Better Fruit Production
by
sanderson
9/6/2021, 4:33 pm
»
OhioGardener SFG
by
mollyhespra
9/6/2021, 1:19 pm
»
Create Your Own Named Hybrid Tomato
by
OhioGardener
9/3/2021, 8:10 am
»
Senseless Banter...
by
sanderson
9/2/2021, 6:56 pm
»
Soil Additives
by
sanderson
8/31/2021, 3:20 am
»
Hurrican Ida
by
sanderson
8/30/2021, 5:14 pm
»
Butterfly/Pollinator Havens - Which plants are your favorite to cultivate?
by
sanderson
8/30/2021, 5:11 pm
»
Walking stick kale
by
sanderson
8/30/2021, 4:56 pm
+5
SQWIB
Turan
sanderson
AtlantaMarie
Greenbeard
9 posters
Page 2 of 2 •
1, 2
@Greenbeard

wrote:

This next one that i isolated looked pretty, not sure what it is either.. it grew with zero help from me.
I, too, have been doing more posting on others' posts (and, sadly,  not as much of that as I'd like.)
This plant of yours looks like stinging nettle, so be careful tending it. I just had a delightful nettle pesto this week. I used purchased nettles from a local CSA. One wears gloves to prepare them, and boiling the leaves kills the sting. I planted some nettles intentionally, not in my SFG of course, but I want to give them another year to establish themselves so I have enough to harvest my own without hurting the patch too much.

BeetlesPerSqFt




Posts

: 1439


Join date

: 2016-04-11


Location

: Port Matilda, PA Zone 5b/6a LF:5/11-FF:10/10



To start things out.. its been a few weeks since last update.   The video is a short tour to see whats growing.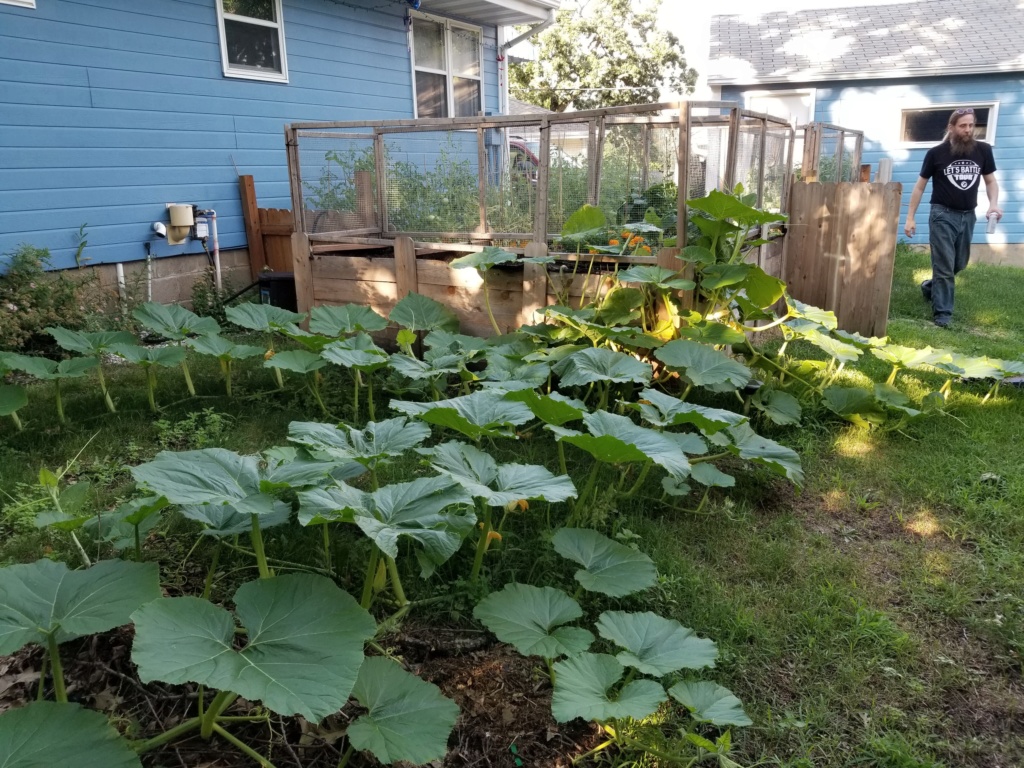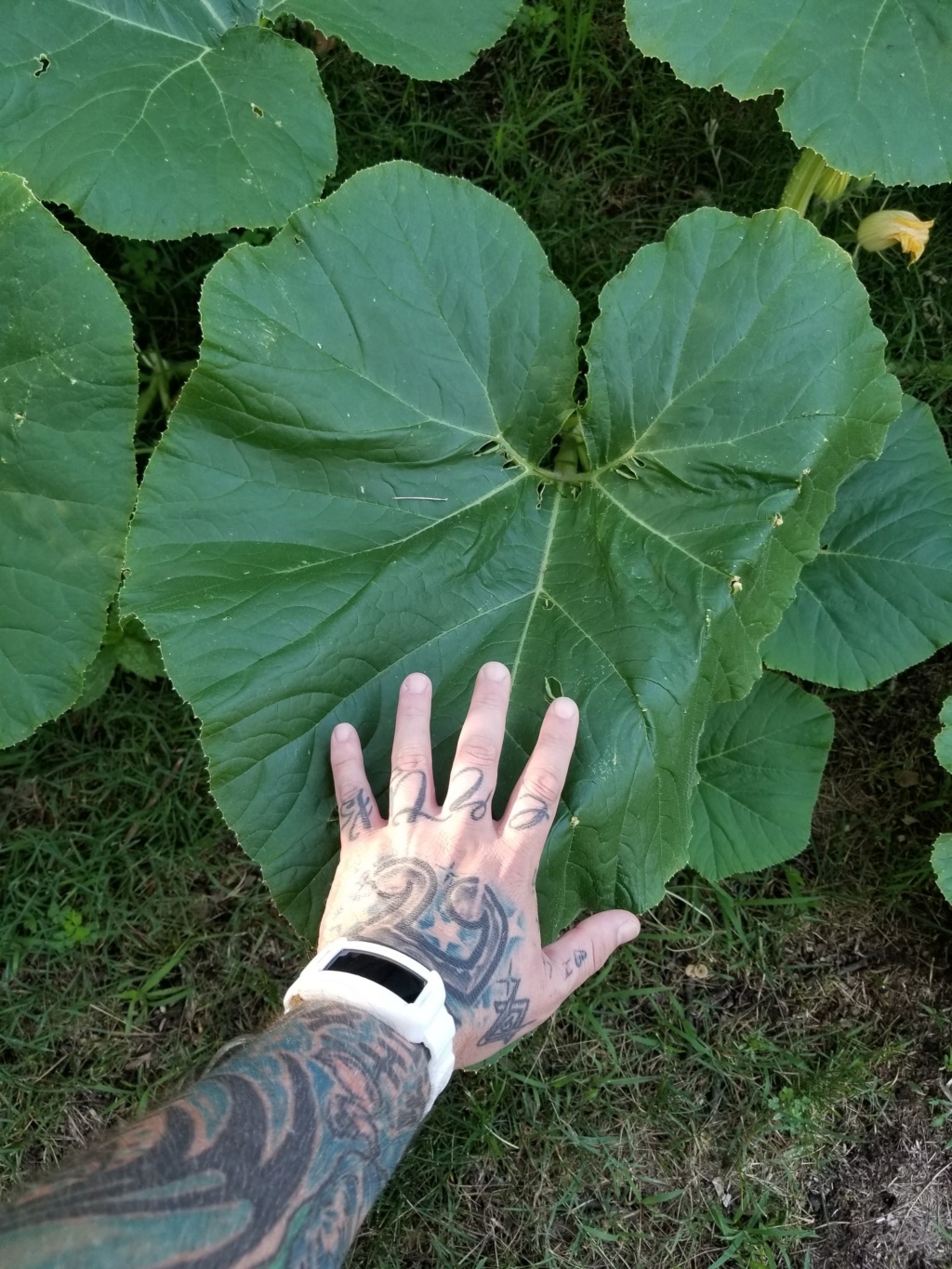 As you can see the Pumpkin Vines are doing amazing. You can see how big the leaf is compared to my buddies hand.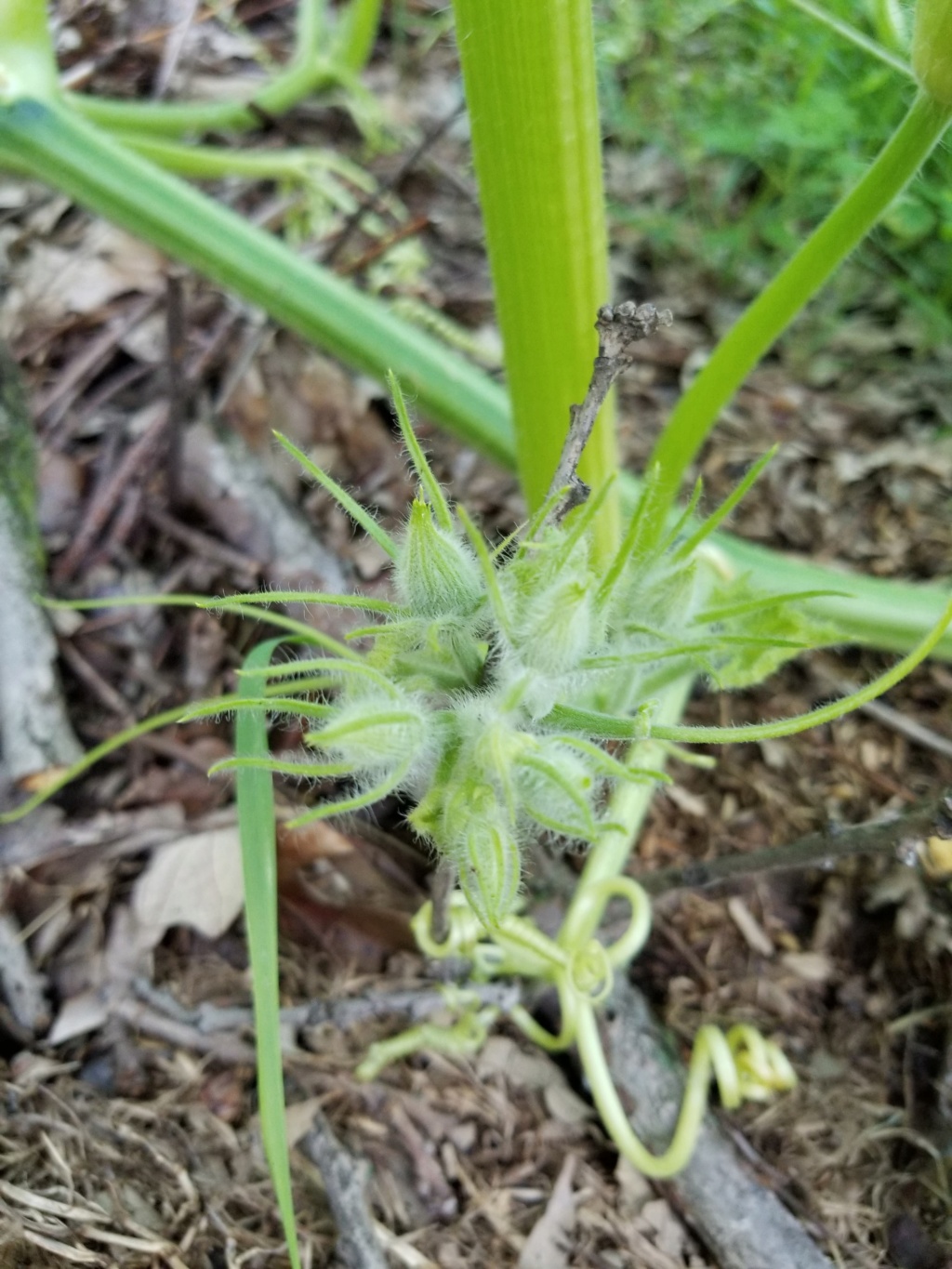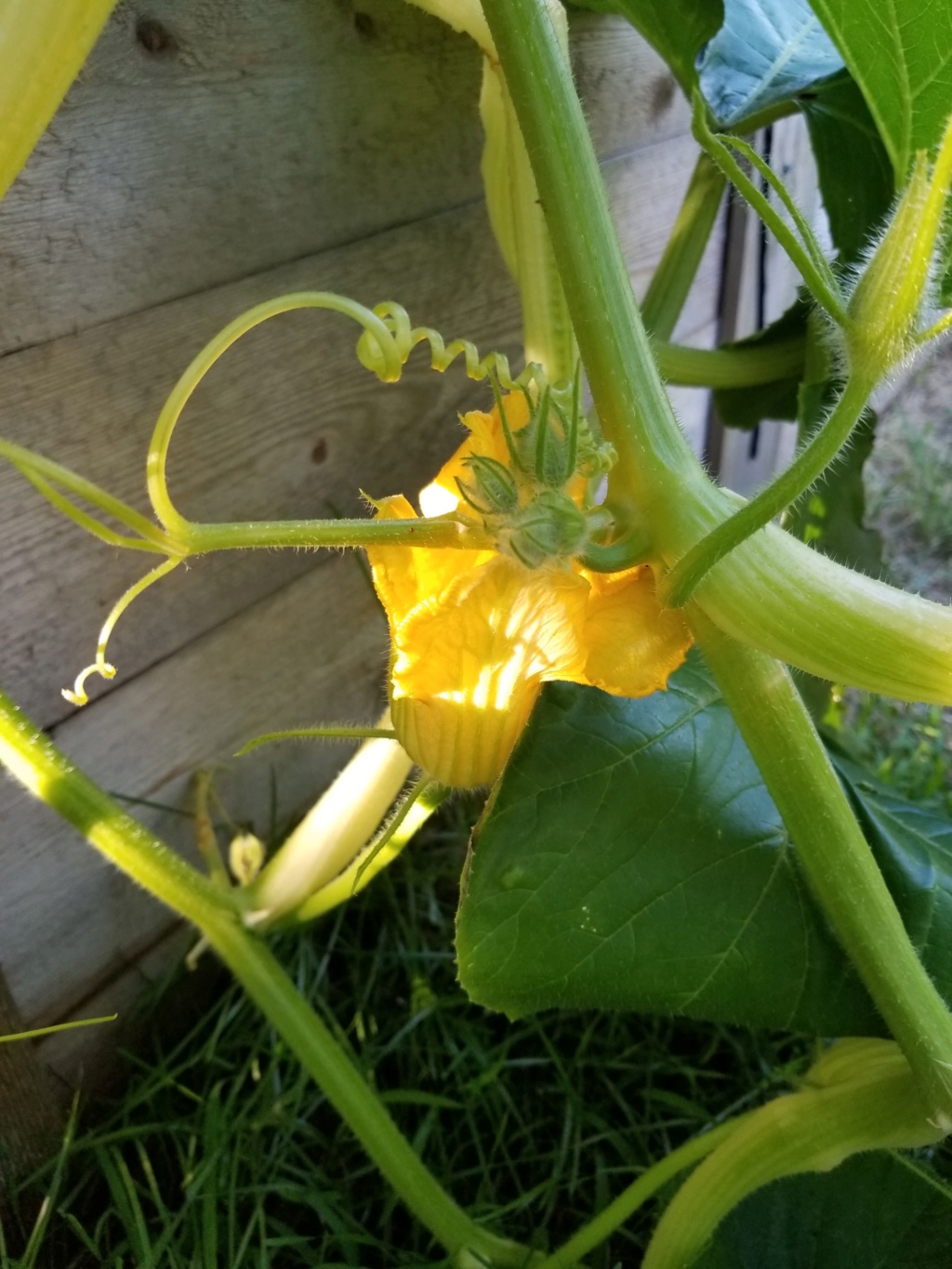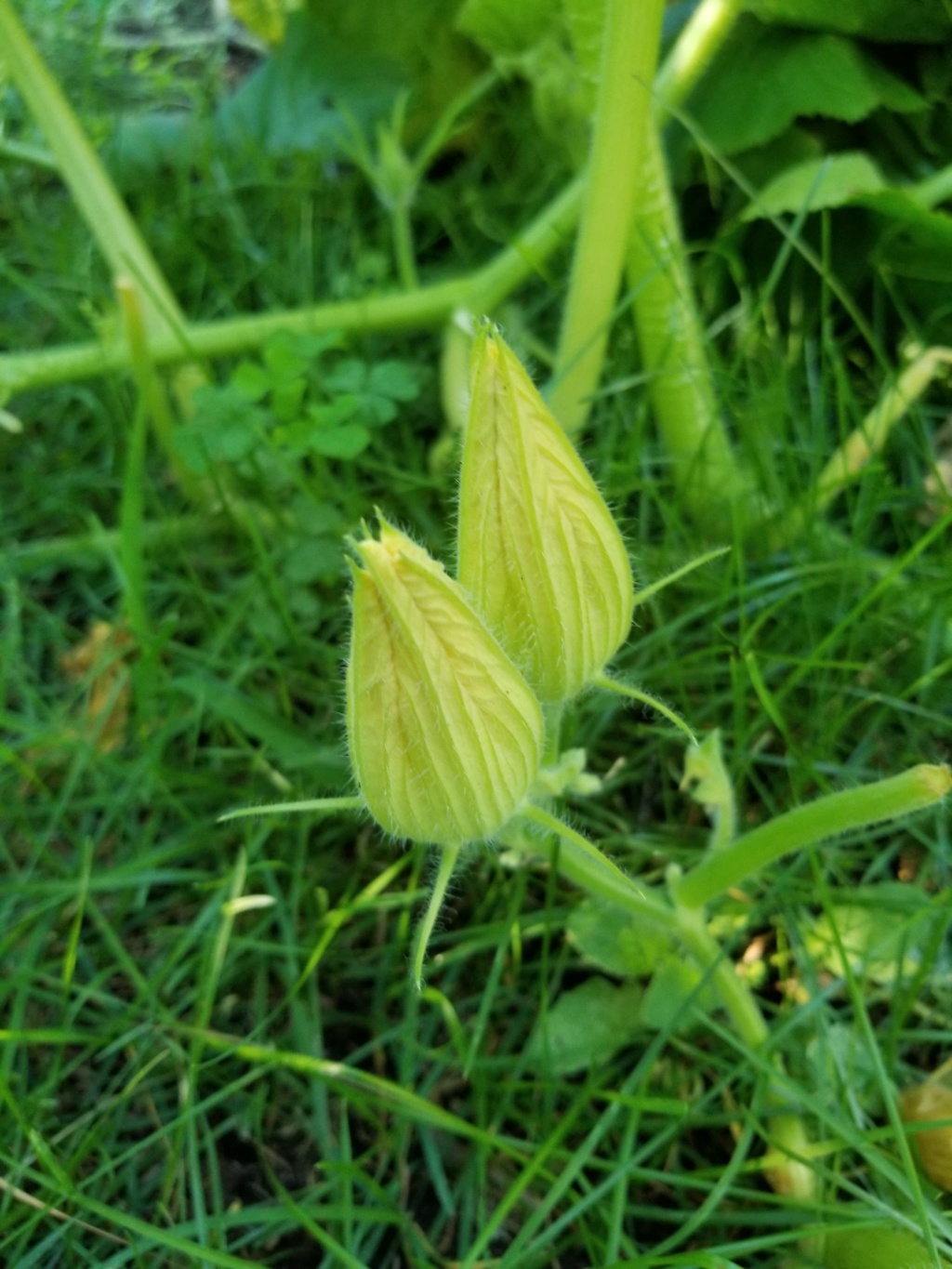 In these last two you can see one of the flowers, as well as the end of the vine where it grows further.
So many more Jalapeno's then last season.  last season i got 9 off multiple plants.  these are grown from those seeds.   Much happier this year.   I guess they didnt like being near potatoes.. or shaded by tomatoes.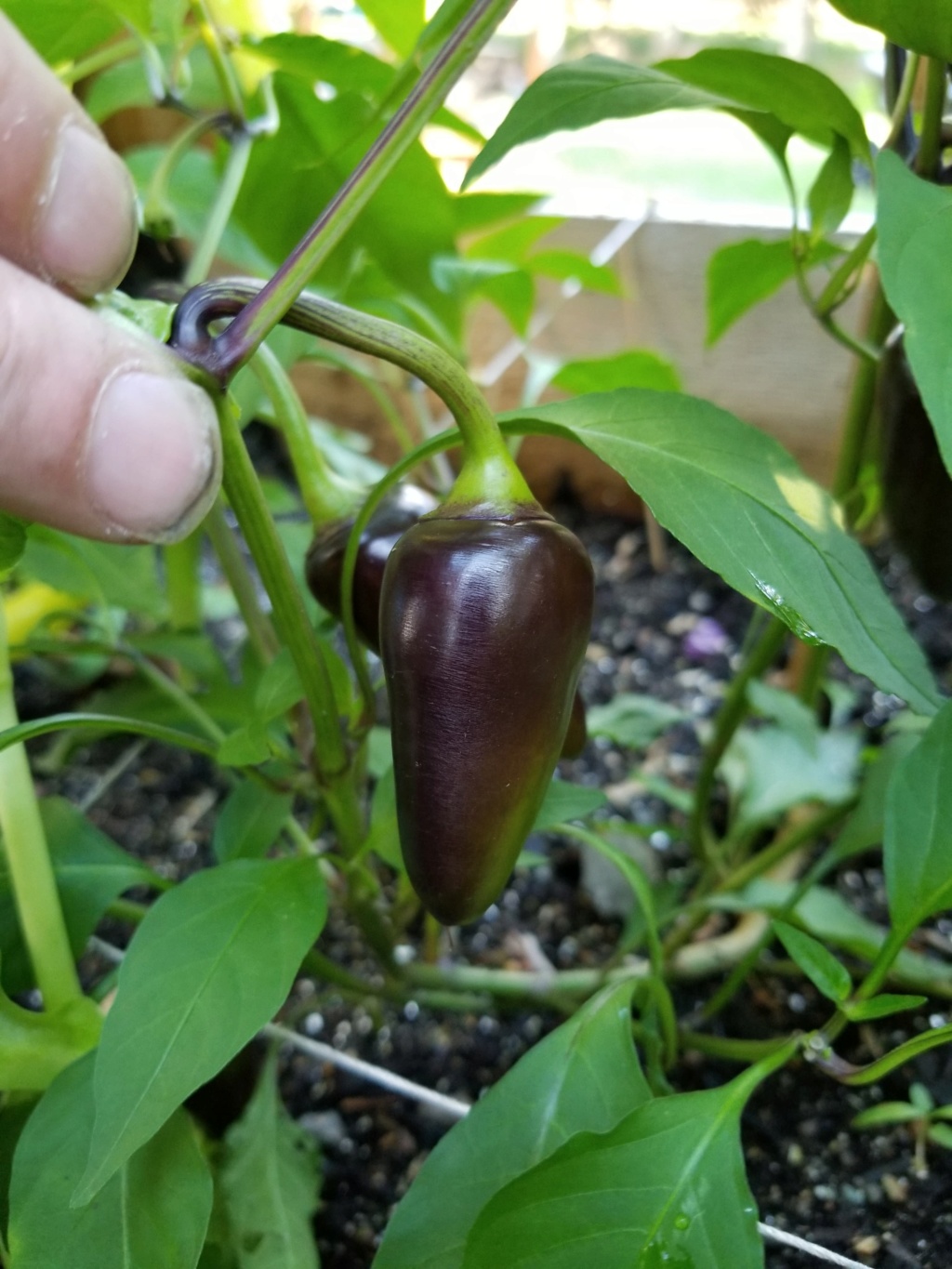 Here you can see the Hungarian Pepper's are also doing very very good.. much better then last season, again these are grown from seeds from last years scant harvest.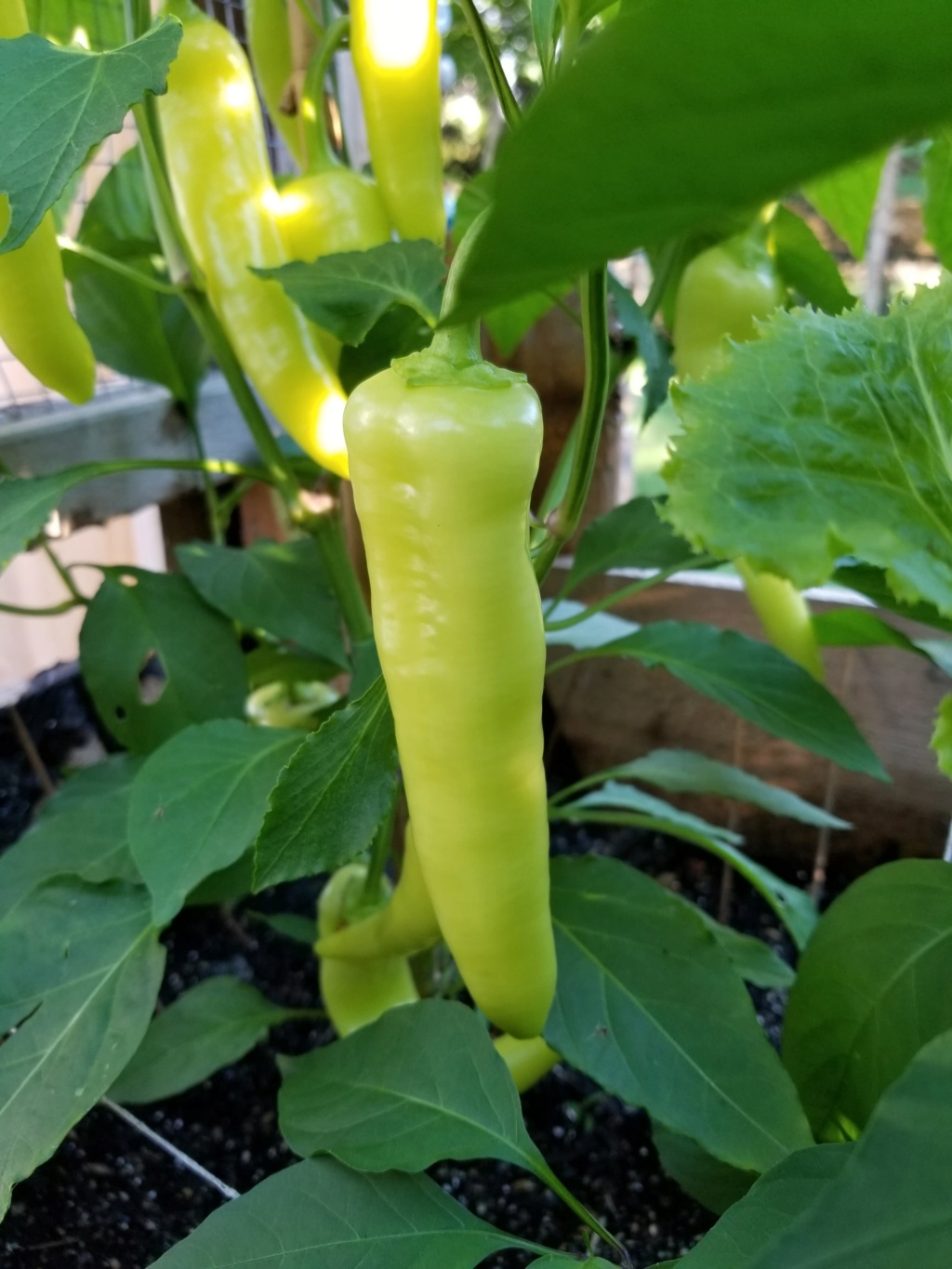 Somehow i got a banana pepper mixed in with the Black Peppers.. and this happened
   its very happy though!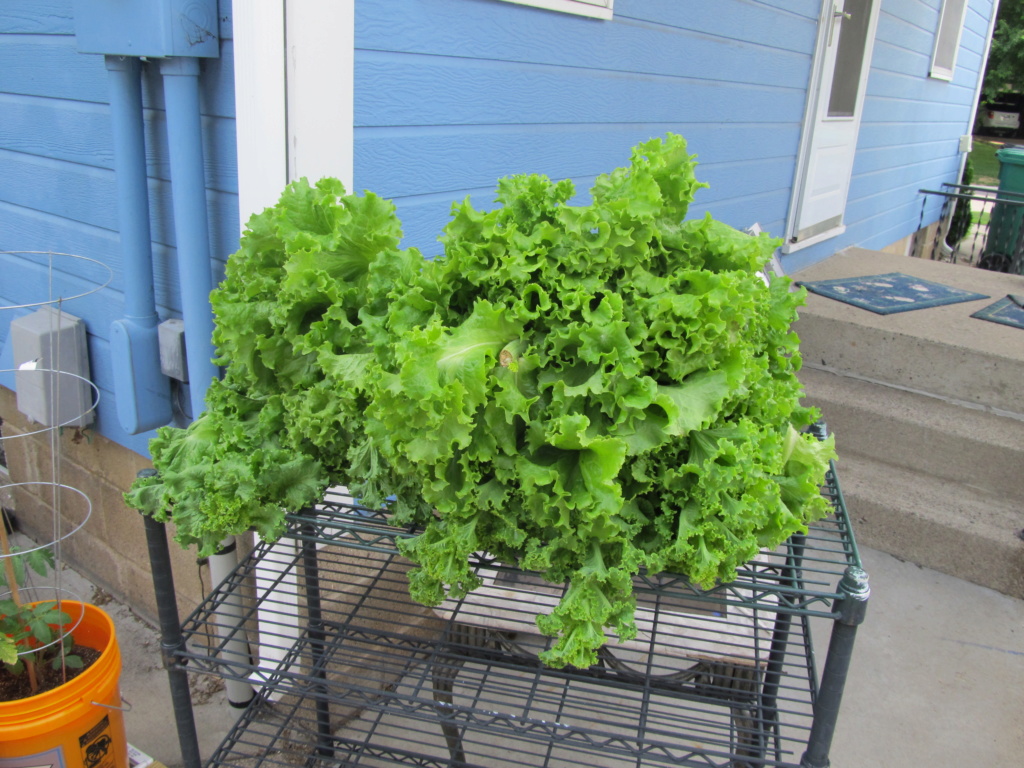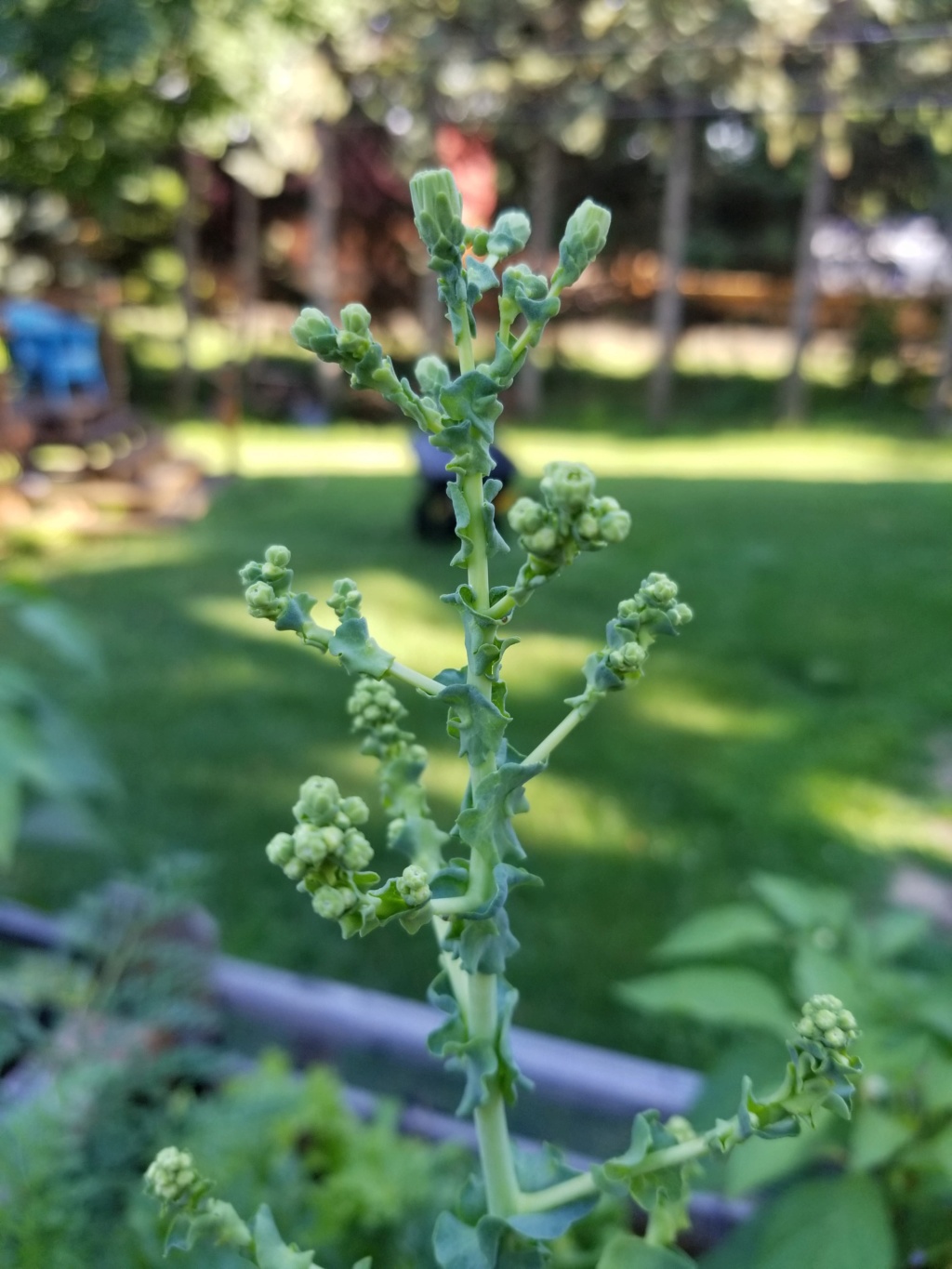 Here is the Lettuce Flower, which by-the-by is very tasty with a tad bit of Cesar dressing.
   and the Lettuce that i harvested a couple of weeks ago.. All my neighbors were happy.. i dropped them all off a bag of fresh washed leaves.
Things here have grown mostly unattended with just rain for water.. though I do keep the tomatoe troughs filled.   Mostly been over at moms doing DEMO work.. as her basement flooded on monthersday with black sewer water.. were ripping out everything.. and she decided to replace the ceiling as she was already doing the floors and walls.  So alot of demo work.

Greenbeard




Posts

: 97


Join date

: 2017-03-06


Location

: 4b zone minnesota



Nice!  Love the pics!  Is that black seeded Simpson lettuce, Greenbeard?  I like to try the flowers and seed pods of stuff too.

Scorpio Rising




Posts

: 8012


Join date

: 2015-06-12


Age

: 59


Location

: Ada, Ohio



Your garden is looking great. Thank you for sharing some photo updates.
Funny enough the lettuce.. was some kind of organic head lettuce i bought at home depot.. but it is certainly a leaf lettuce.. no heads developed.. even for the one at moms that had 9 full squares to sprawl out in.    I'll see if i wrote it down somewhere though Scorpio.
Far as the stinging nettles.. i always thought that was just another common name for the thistle's i love so much.    I did pull it, because it was closing up in on the raspberries.   of which ive a had a few fruits.. not enough to do anything with this season.. but enough to show it was happy and alive.   the wildlife enjoyed most of the fruits.. i ate a couple raspberries.       
Mom and dad raspberries are doing great.. as are the grapes.. ill take some pictures tomorrow in the daylight.   I just bought a kayak and got it licensed/registered.. so im gonna head out on the three lakes within a good paper airplane glide from my place.
Your welcome sanderson, glad that they are enjoyed.   Ill do a few shots of the tomatoe forests also
  Need new batteries for camera.

Greenbeard




Posts

: 97


Join date

: 2017-03-06


Location

: 4b zone minnesota



Page 2 of 2 •
1, 2
---
Permissions in this forum:
You
cannot
reply to topics in this forum