Latest topics
»
N&C Midwest: June 2023
by
Scorpio Rising
Today at 9:17 pm
»
Rhubarb Muffins
by OhioGardener Today at 9:14 pm
»
What are you eating from your garden today?
by
Scorpio Rising
Today at 8:03 pm
»
Boosting Compost's Microbial Diversity w/Compost Activator
by dstack Today at 7:22 pm
»
New to Forum and SFG 15" raised bed foundation
by clphelps97 Today at 5:06 pm
»
What Have You Picked From Your Garden Today
by
donnainzone5
Today at 12:46 pm
»
Tea Time -- Compost Tea, that is
by
sanderson
Yesterday at 4:23 pm
»
Kiwi's SFG Adventure
by
sanderson
Yesterday at 4:09 pm
»
Easy Refrigerator Pickles from Extra Produce
by
sanderson
Yesterday at 3:29 pm
»
Frequency/amount to water
by lisawallace88 6/8/2023, 3:12 pm
»
Mulch around garlic
by
Scorpio Rising
6/8/2023, 10:19 am
»
Birds of the Garden
by
Scorpio Rising
6/7/2023, 9:21 pm
»
Paul's First SFGs
by pkadare 6/7/2023, 4:38 pm
»
Famous Gardening Quotes
by OhioGardener 6/5/2023, 10:18 am
»
Hello from Central Missouri, Zone 6a
by
Scorpio Rising
6/3/2023, 3:48 pm
»
N&C Midwest: May 2023
by OhioGardener 6/1/2023, 8:55 pm
»
Walking stick kale
by
sanderson
5/31/2023, 1:38 pm
»
Why Letting Weeds Run Wild Can Actually Help Your Garden
by
sanderson
5/30/2023, 2:35 pm
»
Teaming with Microbes Kindle Sale (Mem. Day weekend 2023)
by
sanderson
5/29/2023, 3:14 pm
»
Mid-Atlantic New Host Intro & Info
by JAM23 5/29/2023, 8:38 am
»
Poppy seeds - Hungarian Blue Breadseed
by
AtlantaMarie
5/28/2023, 6:12 am
»
Sluggo Plus
by
sanderson
5/27/2023, 3:23 pm
»
Centpedes
by OhioGardener 5/25/2023, 6:19 pm
»
beneficial nematodes
by OhioGardener 5/24/2023, 9:18 pm
»
Senseless Banter...
by markqz 5/24/2023, 5:39 pm
»
Pre-Filling a 30" Raised Bed
by toledobend 5/24/2023, 1:10 pm
»
Happy Birthday!!
by
AtlantaMarie
5/24/2023, 7:03 am
»
Aphids & Their Predators
by MrBooker 5/24/2023, 6:01 am
»
Hello from Bobcaygeon, Ontario
by
Scorpio Rising
5/20/2023, 1:52 pm
»
Spring Flowers
by OhioGardener 5/18/2023, 6:23 pm
Since I cannot have the garden I want due to my vagabond lifestyle, I force myself on others. I helped one friend plant some containers. One of the plants we bought was a West Indian Gherkin. I think they are cuke-like. I picked one today and then lost it so have not tried it yet.
They are prickly and small and round. I am wondering if anyone has any experience with them. Not sure when they are ripe but the stem on the one I picked seems to be drying so I think it was OK. Let me know if you know anything. I assume you peel and eat as is?
Sample: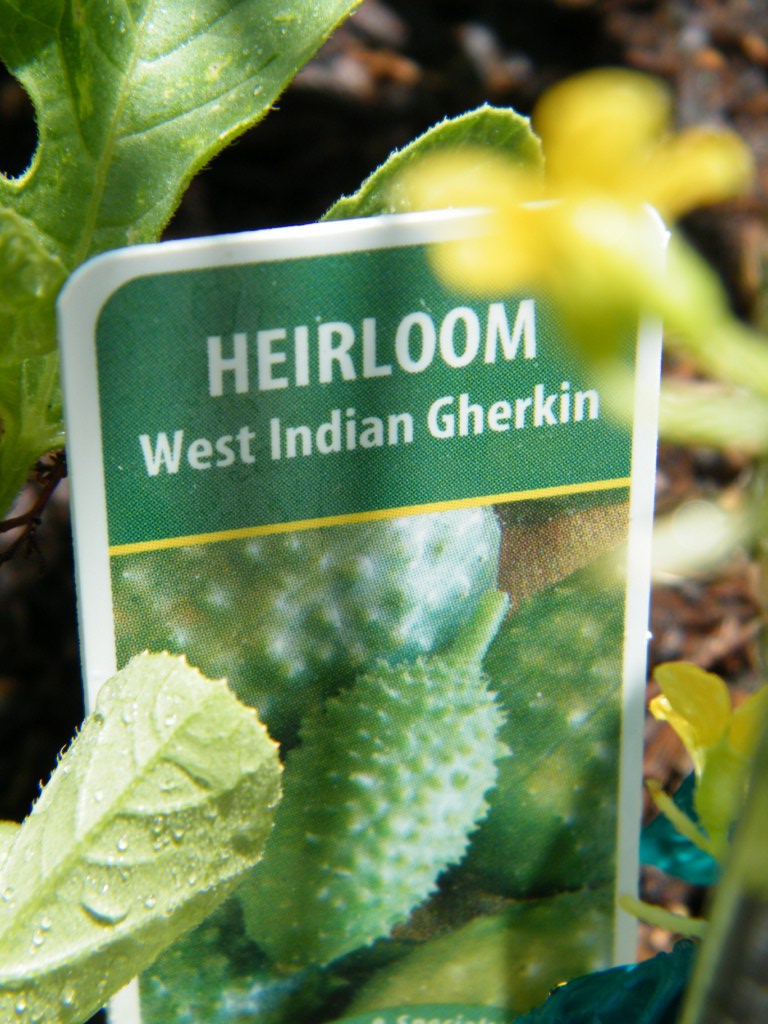 Lost a spaghetti squash b/c the pot it was in was not draining. The poor thing drowned. The watermelon had a lot of leaf miners but I picked off the infected leaves and am hoping that does it.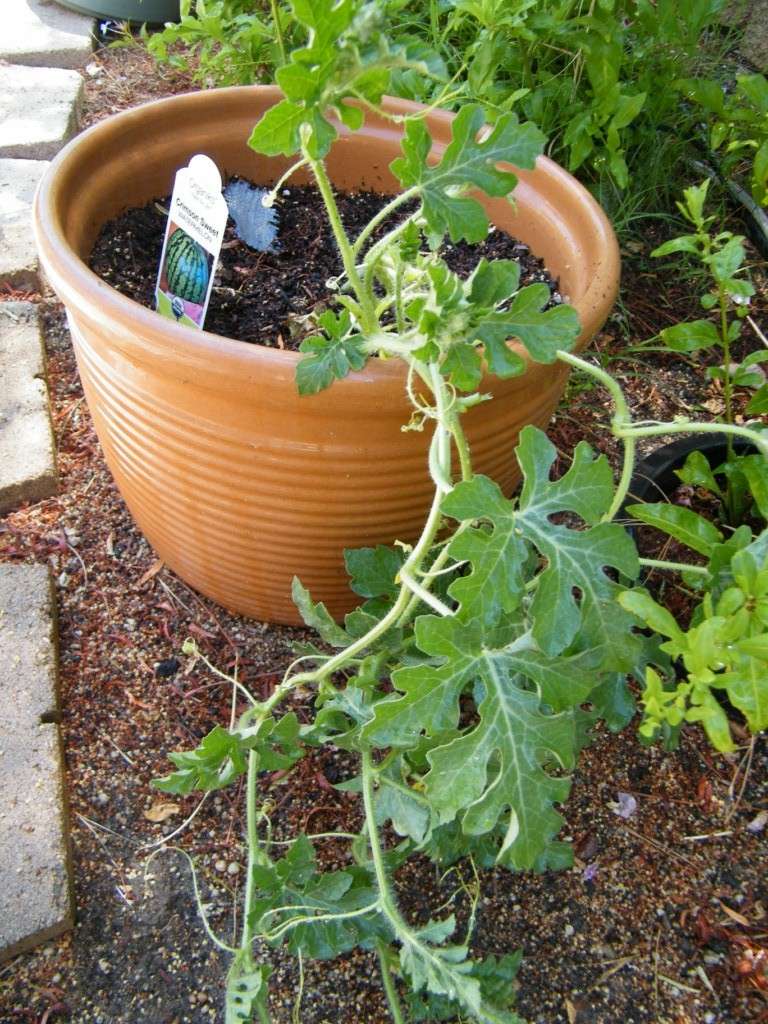 Tomatoes look great so my ultimate evil plan of having fresh tomatoes this summer may pay off after all. All are a little behind the curve but no worries.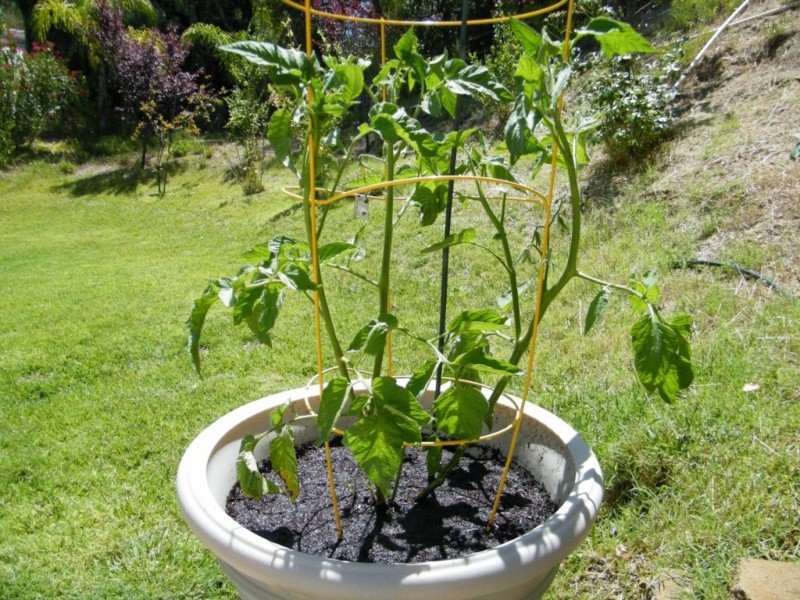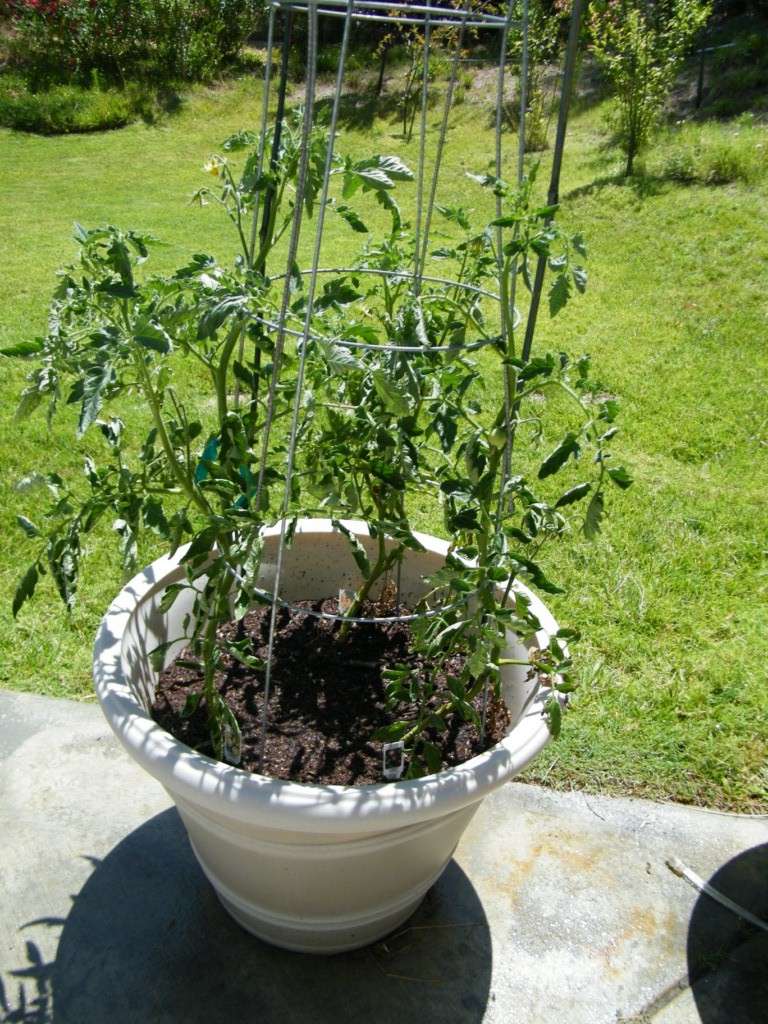 I am moving within the next few days so my traveling potato bin will go with me. And I realized once the taters are out I can still plant in that. I think I will have enough sun exposure to carry it off. Never say die!
Those gherkins look interesting. Hopefully someone has experience with them and chimes in.
Good luck with the move. I've wondered if the travelling potatoes were still around! Look forward to an update on them once you are settled.
Hope things settle down for you soon Chopper.

RoOsTeR




Posts

: 4316


Join date

: 2011-10-04


Location

: Colorado Front Range



Similar topics
---
Permissions in this forum:
You
cannot
reply to topics in this forum