Latest topics
»
Strawberries in MM: to feed or not to feed?
by KiwiSFGnewbie Today at 6:26 pm
»
Mark's first SFG
by OhioGardener Today at 6:04 pm
»
Strawberry Varieties?
by
Scorpio Rising
Yesterday at 7:47 am
»
What Have You Picked From Your Garden Today
by OhioGardener 11/29/2023, 5:36 am
»
Senseless Banter...
by
sanderson
11/28/2023, 10:31 pm
»
N & C Midwest: November/December 2023
by
sanderson
11/27/2023, 9:23 pm
»
FREE Online SFG Class - November 28, 2023
by
sanderson
11/27/2023, 9:21 pm
»
Mini-Raised Beds?
by Chuck d'Argy 11/27/2023, 2:14 pm
»
Happy Birthday!!
by
sanderson
11/26/2023, 10:58 pm
»
Name the mystery (to me) seedlings! :-)
by Psdumas 11/25/2023, 12:04 am
»
Happy Thanksgiving from the USA
by
sanderson
11/23/2023, 1:47 pm
»
Guatemalan Green Ayote Squash
by OhioGardener 11/21/2023, 8:27 am
»
Kiwi's SFG Adventure
by
sanderson
11/20/2023, 2:06 pm
»
Seeds 'n Such Early Order Seeds
by
sanderson
11/20/2023, 1:13 pm
»
USDA Plant Hardiness Zone Map
by OhioGardener 11/19/2023, 7:12 am
»
AeroGarden for starting seeds?
by OhioGardener 11/16/2023, 12:40 pm
»
Biochar?
by OhioGardener 11/16/2023, 10:31 am
»
2023 - Updated U.S. Interactive Plant Hardiness Map
by
sanderson
11/15/2023, 6:18 pm
»
SFG Is Intensive Gardening
by
sanderson
11/14/2023, 3:26 pm
»
Teaming with Microbes Kindle Sale (Mem. Day weekend 2023)
by markqz 11/10/2023, 12:42 am
»
Bok Choy Hors d'oeuvres
by
donnainzone5
11/9/2023, 5:58 pm
»
Now is the Time to Start Preparing Next Year's Spring Garden
by OhioGardener 11/9/2023, 7:13 am
»
Shocking Reality: Is Urine the Ultimate Gardening Hack or Disaster?
by dstack 11/6/2023, 5:29 pm
»
Nightmare on Mel Street.
by
Scorpio Rising
11/4/2023, 6:37 pm
»
Aerogardening
by
Scorpio Rising
11/3/2023, 10:02 am
»
Sunday All Purpose Organic Garden Nutrients
by lisawallace88 11/3/2023, 9:13 am
»
Mid-summer seed sowing, how do you do it?
by KiwiSFGnewbie 11/2/2023, 8:04 pm
»
N&C Midwest October 2023
by OhioGardener 11/1/2023, 8:49 am
»
Fall Tree Colors
by
Scorpio Rising
10/31/2023, 1:48 pm
»
Freeze Dried Food
by lisawallace88 10/30/2023, 11:28 am
My first year with SFG although I've grown vegetables before. I downloaded a few planting guides including the one from SFG and read Mel's book. According to SFG, I should plant bush beans 9 to a square. Other guides give me anywhere from 1 - 4. One of my sections is 4x3 which would put me at 108 bush bean plants. Seems like way too many. I will be buying nursery stock in the little starter pots, not starting my own from seed. To further compound the issue, the tag from the Blue Lake variety I planted last year has a recommended spacing of 18" apart. To quote Vinny Barbarino, "I'm so confused". Guidance appreciated...

Best... Steve

stevenfstein




Posts

: 46


Join date

: 2020-11-09


Location

: Zone 6a



sanderson likes this post
I've never heard of buying nursery stock bush beans, Steve, since they are so easy to grow from seed. Seeds would certainly be a lot less expensive. But, nevertheless, I always plant the bush beans 9 per square and they do exceptionally well. I grow a lot of green beans for canning & freezing to get us through the winter, so I plant two 4'x4' sections with 9 plants per square (144 seeds for that, cost ~$5).  I also use bean inoculant, but that is another story.
When spacing seeds for the SFG method, use the "thin to" measurement for spacing. I suspect the 18" spacing you refer to is for "between rows", not between plants.  I just looked at the package of Blue Lake Bush Beans I have, and it says to "plant in rows 2' apart, and thin plants to 3" to 4" apart".  If you plant 9 per square, that is 4" spacing.
Here are some pictures of the Blue Lake Bush Beans last summer, planted at 9 per square....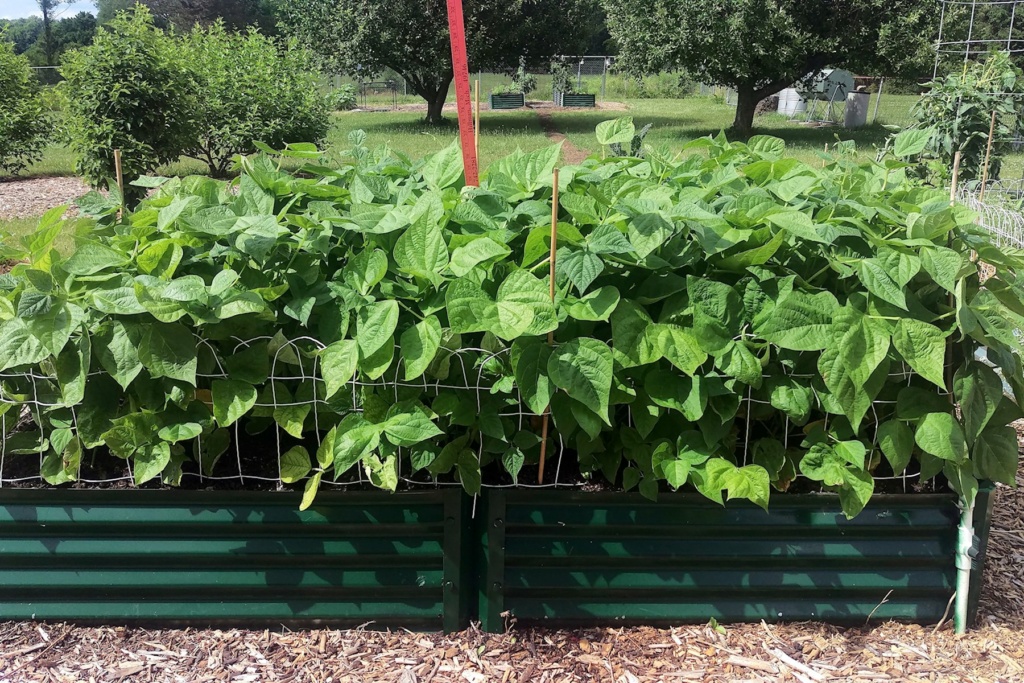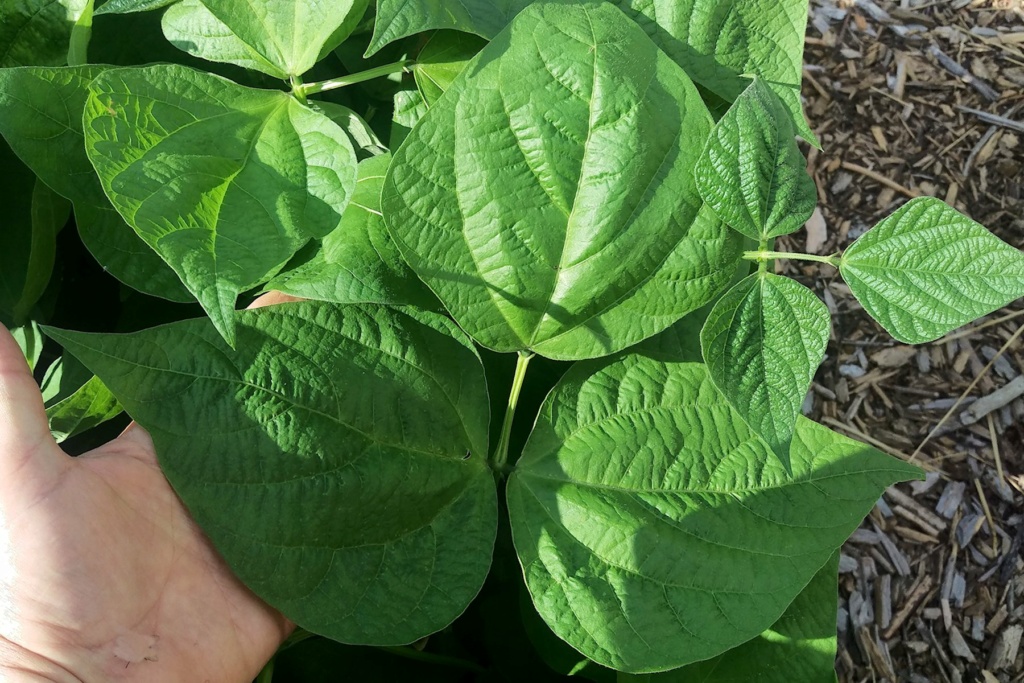 ____________________________
"In short, the soil food web feeds everything you eat and helps keep your favorite planet from getting too hot. Be nice to it."
~ Diane Miessler, "Grow Your Soil"

sanderson likes this post
I also have had good results with 9/square.  And when they seem to stopped producing, I've trimmed them severely & had them come back for a 2nd crop.
Similar topics
---
Permissions in this forum:
You
cannot
reply to topics in this forum