Latest topics
»
Frequency/amt to water
by lisawallace88 Today at 7:55 am
»
Birds of the Garden
by
Scorpio Rising
Yesterday at 9:21 pm
»
Mulch around garlic
by Junkmail99 Yesterday at 8:10 pm
»
Kiwi's SFG Adventure
by KiwiSFGnewbie Yesterday at 5:05 pm
»
Paul's First SFGs
by pkadare Yesterday at 4:38 pm
»
What Have You Picked From Your Garden Today
by
Scorpio Rising
6/6/2023, 11:58 pm
»
N&C Midwest: June 2023
by
Scorpio Rising
6/6/2023, 5:59 pm
»
New to Forum and SFG 15" raised bed foundation
by OhioGardener 6/6/2023, 12:56 pm
»
Famous Gardening Quotes
by OhioGardener 6/5/2023, 10:18 am
»
Easy Refrigerator Pickles from Extra Produce
by OhioGardener 6/5/2023, 9:25 am
»
Tea Time -- Compost Tea, that is
by OhioGardener 6/3/2023, 7:07 pm
»
Hello from Central Missouri, Zone 6a
by
Scorpio Rising
6/3/2023, 3:48 pm
»
N&C Midwest: May 2023
by OhioGardener 6/1/2023, 8:55 pm
»
Walking stick kale
by
sanderson
5/31/2023, 1:38 pm
»
Why Letting Weeds Run Wild Can Actually Help Your Garden
by
sanderson
5/30/2023, 2:35 pm
»
What are you eating from your garden today?
by OhioGardener 5/30/2023, 12:11 pm
»
Teaming with Microbes Kindle Sale (Mem. Day weekend 2023)
by
sanderson
5/29/2023, 3:14 pm
»
Mid-Atlantic New Host Intro & Info
by JAM23 5/29/2023, 8:38 am
»
Poppy seeds - Hungarian Blue Breadseed
by
AtlantaMarie
5/28/2023, 6:12 am
»
Sluggo Plus
by
sanderson
5/27/2023, 3:23 pm
»
Centpedes
by OhioGardener 5/25/2023, 6:19 pm
»
beneficial nematodes
by OhioGardener 5/24/2023, 9:18 pm
»
Senseless Banter...
by markqz 5/24/2023, 5:39 pm
»
Pre-Filling a 30" Raised Bed
by toledobend 5/24/2023, 1:10 pm
»
Happy Birthday!!
by
AtlantaMarie
5/24/2023, 7:03 am
»
Aphids & Their Predators
by MrBooker 5/24/2023, 6:01 am
»
Hello from Bobcaygeon, Ontario
by
Scorpio Rising
5/20/2023, 1:52 pm
»
Spring Flowers
by OhioGardener 5/18/2023, 6:23 pm
»
My Solar Dehydrator at Work
by
sanderson
5/18/2023, 3:10 pm
»
French Tarragon
by
sanderson
5/18/2023, 12:41 pm
This plant yellows every summer. Does anyone know why? I have not needed to water it all summer up to the week of 7/29 because God has provided rain, but this week there has been no rain till 8/1/21. I water it 7/31/21. Is it the heat that's causing the yellowing? I lived outside of Dallas, TX.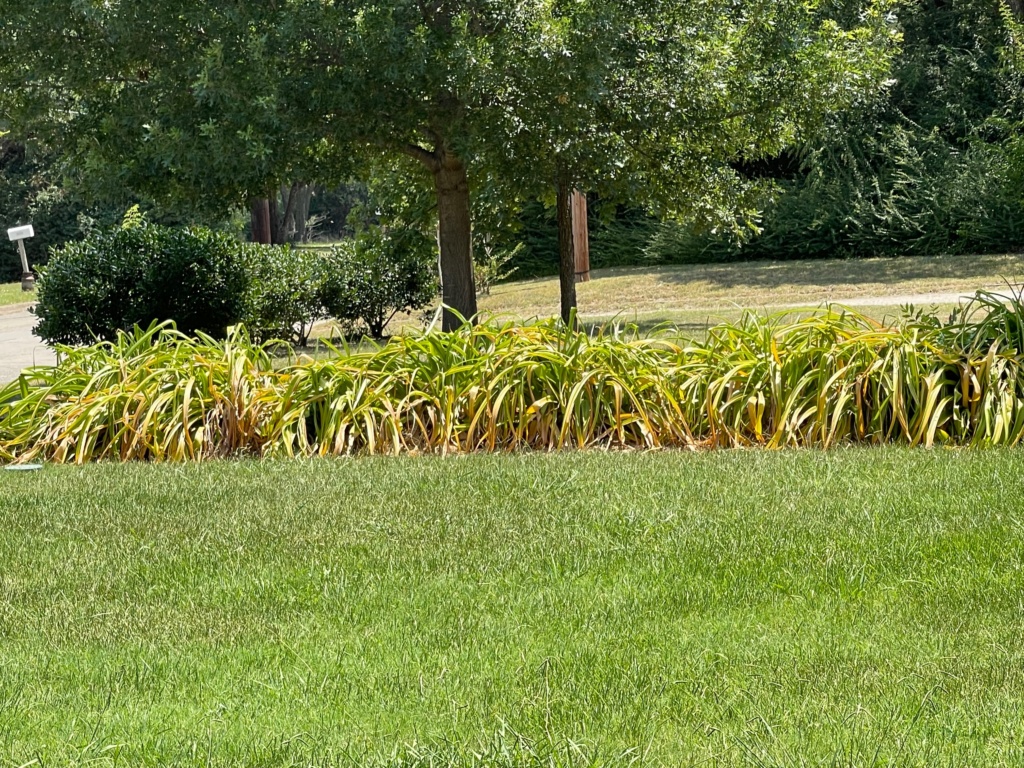 This what they look like till 7/29/2021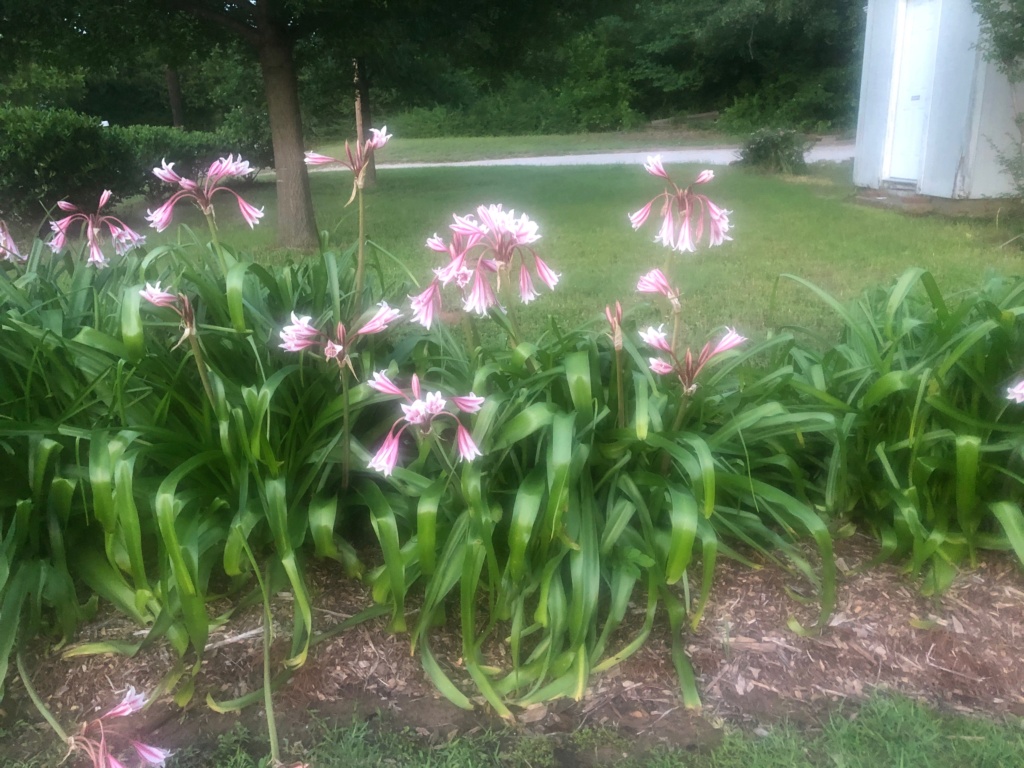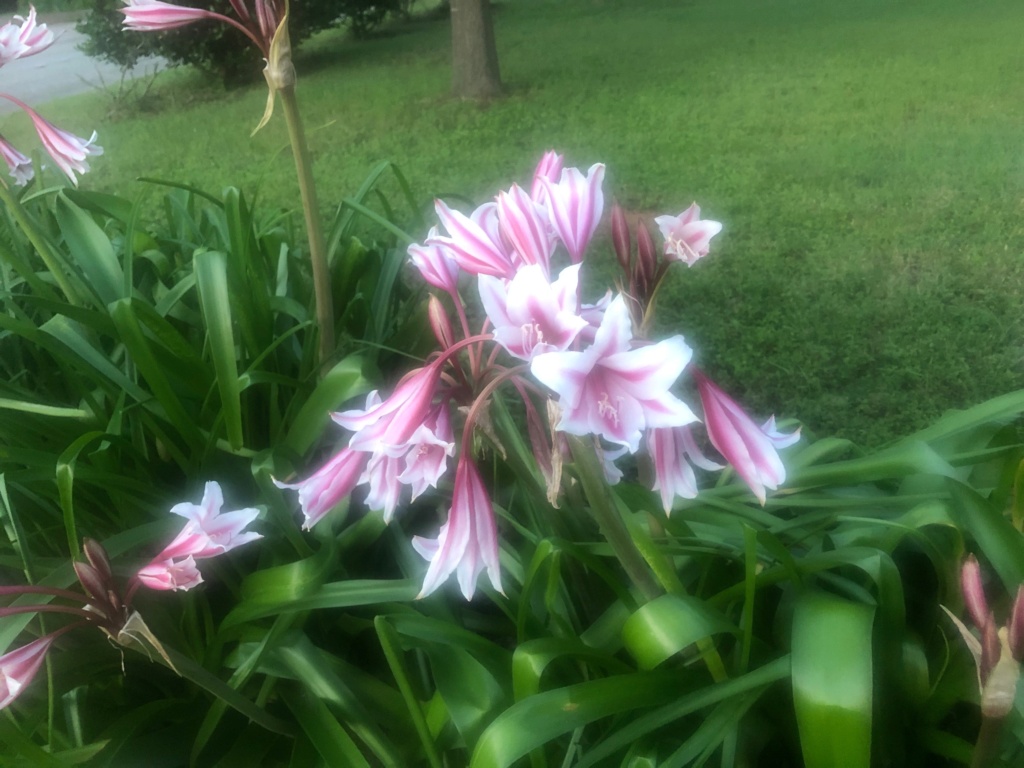 has55




Posts

: 2371


Join date

: 2012-05-10


Location

: Denton, tx



Back in a former life, when we lived in southern Georgia, we were told that they preferred partial to full shade to protect them from the hot summer sun, and were told not to water them as they preferred drier soil. Following that guidance, they were planted in shady area under Dogwood trees and ignored. They grew and bloomed profusely with no human intervention.
____________________________
"In short, the soil food web feeds everything you eat and helps keep your favorite planet from getting too hot. Be nice to it."
~ Diane Miessler, "Grow Your Soil"

Thank you, now I know. i'm watering and they are in full texas sun. Moving them will be a project because the bulbs are deep in the ground. They are beautiful when green and blooming. I have to think of a new area later on this fall if I can fit it in. Thank you.

has55




Posts

: 2371


Join date

: 2012-05-10


Location

: Denton, tx



Similar topics
---
Permissions in this forum:
You
cannot
reply to topics in this forum