Latest topics
»
Butternut squash sets world record at the State Fair of Virginia
by markqz Today at 5:13 pm
»
Ohio Gardener's Greenhouse
by OhioGardener Today at 4:29 pm
»
Closing beds for winter
by plantoid Today at 4:25 pm
»
N&C Midwest September 2023
by OhioGardener 9/23/2023, 7:06 pm
»
Famous Gardening Quotes
by OhioGardener 9/23/2023, 12:51 pm
»
Foodbank's composting program creates food from food
by OhioGardener 9/22/2023, 8:29 am
»
What Have You Picked From Your Garden Today
by OhioGardener 9/21/2023, 1:15 pm
»
Turning existing garden beds into SFG
by jemm 9/20/2023, 7:35 am
»
updating my mix - what should I add
by
sanderson
9/18/2023, 5:04 am
»
Senseless Banter...
by
sanderson
9/16/2023, 11:37 pm
»
Walking stick kale
by
sanderson
9/16/2023, 12:27 am
»
Lumber and measuring for SFG boxes
by
sanderson
9/16/2023, 12:21 am
»
Avatar issues
by Guinevere 9/14/2023, 7:53 pm
»
Happy Birthday!!
by
sanderson
9/11/2023, 4:40 pm
»
When to harvest? / Watermelon seedlings
by
sanderson
9/9/2023, 6:07 pm
»
Hornets Nest
by
sanderson
9/8/2023, 8:15 pm
»
Tropical Storm Hilary
by jennyjo37 9/5/2023, 5:31 pm
»
A square foot garden in a round bed.
by alicej 9/4/2023, 3:39 am
»
Determinate Cherry Tomato for Greenhouse
by OhioGardener 9/2/2023, 6:52 pm
»
N&C Midwest August 2023
by
Scorpio Rising
8/31/2023, 9:01 am
»
Hurricane
by
Scorpio Rising
8/30/2023, 7:25 am
»
No-Fail Zucchini Bread
by OhioGardener 8/28/2023, 11:11 am
»
buying compost small town SW Pennsylvania
by
sanderson
8/27/2023, 6:41 pm
»
Phosphate
by
sanderson
8/27/2023, 3:43 pm
»
Topping brand new SFG box with more gorgeous compost???
by
sanderson
8/27/2023, 3:36 pm
»
8 Great Vegetables for Fall Planting
by
sanderson
8/27/2023, 2:58 pm
»
What are you eating from your garden today?
by OhioGardener 8/26/2023, 7:19 pm
»
Flowers to attract hummingbirds
by OhioGardener 8/26/2023, 6:59 pm
»
Hoss Tools Seeds 50% off
by OhioGardener 8/26/2023, 6:25 pm
»
Fall is For Garlic Planting
by OhioGardener 8/24/2023, 6:27 pm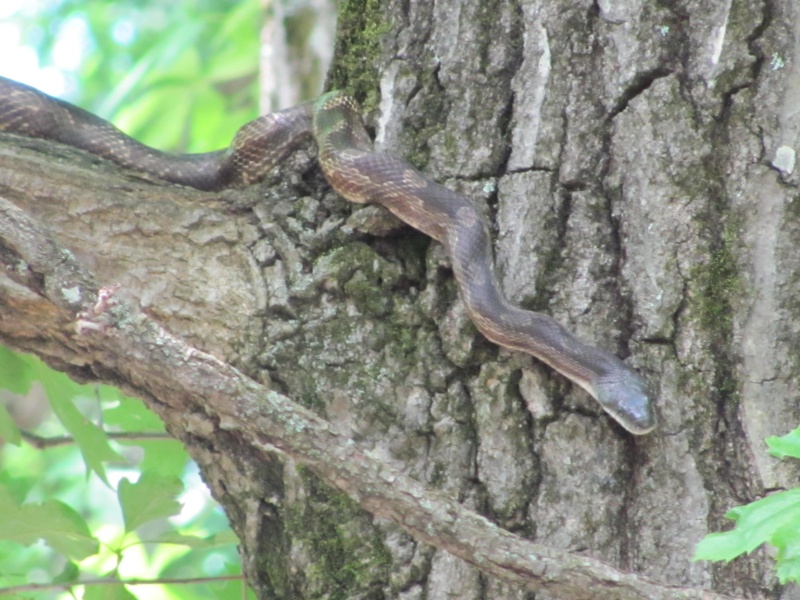 It also keeps away the bill collectors and revenuers.

Razed Bed




Posts

: 243


Join date

: 2015-04-01


Location

: Zone 7



Woo-Hoo!  I use plastic ones in my blueberry bed.  As long as you move them around every day, they keep the birds away pretty well!
How awesome is that? You are a lucky gardener. What kind of snake is your neighbor?
____________________________
43 years a gardener and going strong with SFG.
https://squarefoot.forumotion.com/t3574-the-end-of-july-7-weeks-until-frost
There are certain pursuits which, if not wholly poetic and true, do at least suggest a nobler and finer relation to nature than we know. The keeping of bees, for instance. ~ Henry David Thoreau
https://squarefoot.forumotion.com/t1306-other-gardening-books
I don't mind non-rattlesnake snakes... as long as I'm not startled at close range, LOL!

I have two new "buddies" in my garden.  One is a garter snake and he last popped up when I was watering one of my raised table tops YIKES!!  The other on is a king snake.  Both are great with the rodents I have around here.
It is a rat snake, and we are beginning to believe this could have been somebody's pet at one time and became too big to handle.  It is between 6 and 7 feet long, and it has muscles like J. J. Watt.

We have now seen him/her 3 times in our yard, and each time it gravitates toward us, not in a threatening manner, but more like when you call your dog.  It gets to within 6 or 7 feet and just stops and stays there.

The only bad thing about him/her is that he/she climbed this oak tree and ate all the eggs out of a bird's nest.

I know that rat snakes are in the same class as corn snakes, and I have seen corn snakes become quite affectionate with their owners.

Somebody mentioned rattlesnakes.  We have timber rattlers in our area.  One neighbor had 2 large adults removed from inside their gas grill.

Razed Bed




Posts

: 243


Join date

: 2015-04-01


Location

: Zone 7



Similar topics
---
Permissions in this forum:
You
cannot
reply to topics in this forum