Latest topics
»
Strawberries in MM: to feed or not to feed?
by KiwiSFGnewbie Yesterday at 6:26 pm
»
Mark's first SFG
by OhioGardener Yesterday at 6:04 pm
»
Strawberry Varieties?
by
Scorpio Rising
12/1/2023, 7:47 am
»
What Have You Picked From Your Garden Today
by OhioGardener 11/29/2023, 5:36 am
»
Senseless Banter...
by
sanderson
11/28/2023, 10:31 pm
»
N & C Midwest: November/December 2023
by
sanderson
11/27/2023, 9:23 pm
»
FREE Online SFG Class - November 28, 2023
by
sanderson
11/27/2023, 9:21 pm
»
Mini-Raised Beds?
by Chuck d'Argy 11/27/2023, 2:14 pm
»
Happy Birthday!!
by
sanderson
11/26/2023, 10:58 pm
»
Name the mystery (to me) seedlings! :-)
by Psdumas 11/25/2023, 12:04 am
»
Happy Thanksgiving from the USA
by
sanderson
11/23/2023, 1:47 pm
»
Guatemalan Green Ayote Squash
by OhioGardener 11/21/2023, 8:27 am
»
Kiwi's SFG Adventure
by
sanderson
11/20/2023, 2:06 pm
»
Seeds 'n Such Early Order Seeds
by
sanderson
11/20/2023, 1:13 pm
»
USDA Plant Hardiness Zone Map
by OhioGardener 11/19/2023, 7:12 am
»
AeroGarden for starting seeds?
by OhioGardener 11/16/2023, 12:40 pm
»
Biochar?
by OhioGardener 11/16/2023, 10:31 am
»
2023 - Updated U.S. Interactive Plant Hardiness Map
by
sanderson
11/15/2023, 6:18 pm
»
SFG Is Intensive Gardening
by
sanderson
11/14/2023, 3:26 pm
»
Teaming with Microbes Kindle Sale (Mem. Day weekend 2023)
by markqz 11/10/2023, 12:42 am
»
Bok Choy Hors d'oeuvres
by
donnainzone5
11/9/2023, 5:58 pm
»
Now is the Time to Start Preparing Next Year's Spring Garden
by OhioGardener 11/9/2023, 7:13 am
»
Shocking Reality: Is Urine the Ultimate Gardening Hack or Disaster?
by dstack 11/6/2023, 5:29 pm
»
Nightmare on Mel Street.
by
Scorpio Rising
11/4/2023, 6:37 pm
»
Aerogardening
by
Scorpio Rising
11/3/2023, 10:02 am
»
Sunday All Purpose Organic Garden Nutrients
by lisawallace88 11/3/2023, 9:13 am
»
Mid-summer seed sowing, how do you do it?
by KiwiSFGnewbie 11/2/2023, 8:04 pm
»
N&C Midwest October 2023
by OhioGardener 11/1/2023, 8:49 am
»
Fall Tree Colors
by
Scorpio Rising
10/31/2023, 1:48 pm
»
Freeze Dried Food
by lisawallace88 10/30/2023, 11:28 am
Hi to everyone out there
We are a diverse bunch as far as weather, so I will attempt to discuss where I live, which is somewheres between moderate and really cold. Maybe 300 KM from the 49th parallel.
This is my garden today, you can see all the raised beds, each marked out
in square feet.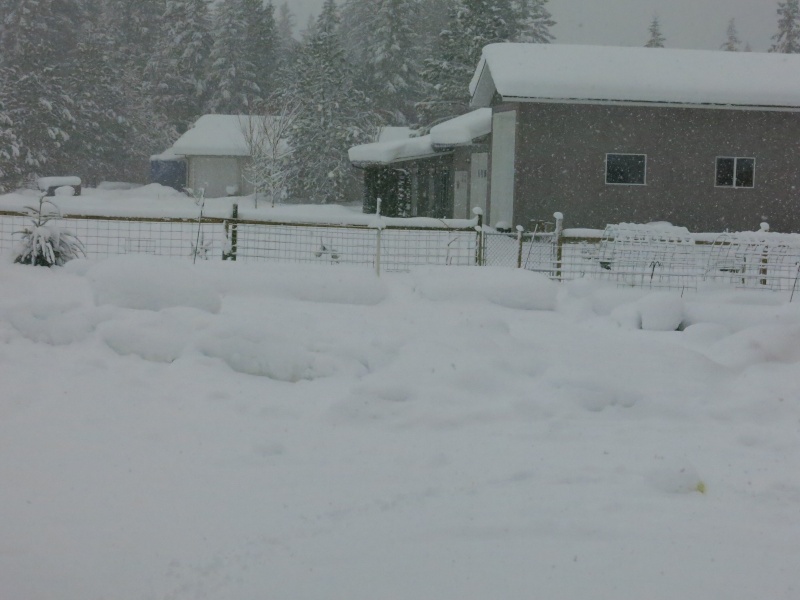 It is a hard time if year for a gardening addict. I have busied myself in the last month or two dealing with all the squash I grew and harvesting the seeds, as they are heirlooms, these ones are Thelma Sanders[url=https://servimg.com/view/17192969/228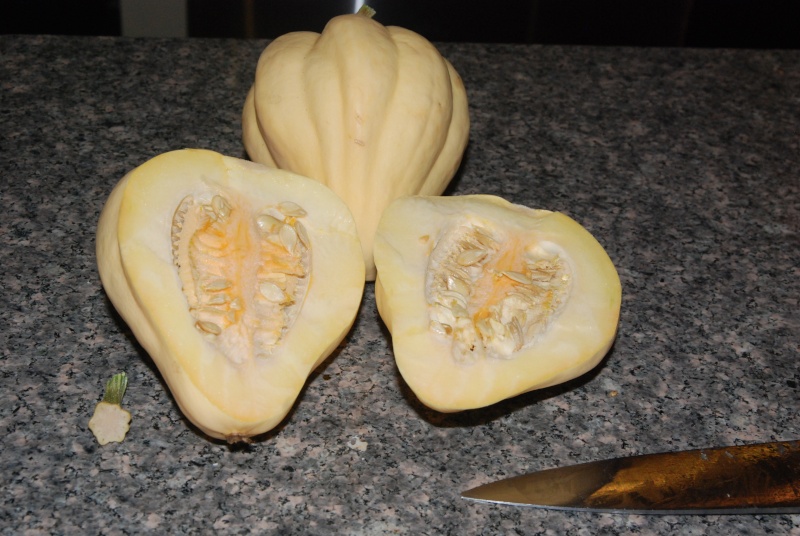 [/url]
I found a heirloom seed exchange for Canada, and have received a whole bag of seeds from other seed savers in Canada. (PM if you are interested and I can give you the info for next year) (it is in the fall)
I have ordered and received all my seeds for next year, and I had such great success last year with West Coast seeds, I have stayed with them. I was able to visit their store down in Ladner (just south of Vancouver).
I have kept my garden alive this year by bringing in 3 of my basil plants and they are doing wonderfully in southern windows, despite the lack of sun.
I have always planted my tomatoes and peppers way too soon and so am going to try to hold off until at least February. My average last frost day is May 1st and last year it was May 9th, so likely should not plant until late February.
SO What are you doing in your garden.... in January? PRAY tell.... Inquiring minds want to know.
.... anyone??

GWN




Posts

: 2804


Join date

: 2012-01-14


Age

: 67


Location

: british columbia zone 5a



Too funny - my garden looks much the same!! I'll have to take a picture and change my profile picture!
Received a few gardening toys for starting seeds indoors this year, and will be planning my garden over the next couple of weeks. I have set the second week of February in my Outlook calendar to remind me to start my first seeds.
In the mean time... forgot to bring my bay leaf in, so looks like I'll have to get a new plant next year, however our indoor parsley is getting by alright for now. We'll see how long we can keep that up!


mmathedrader




Posts

: 27


Join date

: 2012-04-15


Age

: 49


Location

: Ottawa, Ontario, Canada - Zone 5a



indoor parsley is getting by alright for now
That sounds like a good idea. i am also attempting to grow celery indoors based on something I read here last year, I will post a picture when it grows a bit.
Bay leaf, I have never thought to grow it, what a great idea, I use so much bay leaf.
I brought my rosemary in last year, but this year am trying covering it with garbage cans?? We will see, and report back.

GWN




Posts

: 2804


Join date

: 2012-01-14


Age

: 67


Location

: british columbia zone 5a



Similar topics
---
Permissions in this forum:
You
cannot
reply to topics in this forum