Latest topics
»
Mark's first SFG
by OhioGardener Today at 12:24 pm
»
What Have You Picked From Your Garden Today
by markqz Today at 11:56 am
»
Kiwi's SFG Adventure
by KiwiSFGnewbie Yesterday at 7:25 pm
»
Hi from Western Australia
by OhioGardener Yesterday at 8:10 am
»
N & C Midwest: November/December 2023
by JAM23 12/8/2023, 3:49 pm
»
Strawberry Varieties?
by
sanderson
12/5/2023, 12:57 pm
»
Recommended store bought compost - Photos of composts
by
sanderson
12/4/2023, 10:27 am
»
Jerusalem Artichoke or Sun Choke
by
Scorpio Rising
12/4/2023, 4:09 am
»
Strawberries in MM: to feed or not to feed?
by
sanderson
12/3/2023, 4:30 pm
»
Senseless Banter...
by
sanderson
11/28/2023, 7:31 pm
»
FREE Online SFG Class - November 28, 2023
by
sanderson
11/27/2023, 6:21 pm
»
Mini-Raised Beds?
by Chuck d'Argy 11/27/2023, 11:14 am
»
Happy Birthday!!
by
sanderson
11/26/2023, 7:58 pm
»
Name the mystery (to me) seedlings! :-)
by Psdumas 11/24/2023, 9:04 pm
»
Happy Thanksgiving from the USA
by
sanderson
11/23/2023, 10:47 am
»
Guatemalan Green Ayote Squash
by OhioGardener 11/21/2023, 5:27 am
»
Seeds 'n Such Early Order Seeds
by
sanderson
11/20/2023, 10:13 am
»
USDA Plant Hardiness Zone Map
by OhioGardener 11/19/2023, 4:12 am
»
AeroGarden for starting seeds?
by OhioGardener 11/16/2023, 9:40 am
»
Biochar?
by OhioGardener 11/16/2023, 7:31 am
»
2023 - Updated U.S. Interactive Plant Hardiness Map
by
sanderson
11/15/2023, 3:18 pm
»
SFG Is Intensive Gardening
by
sanderson
11/14/2023, 12:26 pm
»
Teaming with Microbes Kindle Sale (Mem. Day weekend 2023)
by markqz 11/9/2023, 9:42 pm
»
Bok Choy Hors d'oeuvres
by
donnainzone5
11/9/2023, 2:58 pm
»
Now is the Time to Start Preparing Next Year's Spring Garden
by OhioGardener 11/9/2023, 4:13 am
»
Shocking Reality: Is Urine the Ultimate Gardening Hack or Disaster?
by dstack 11/6/2023, 2:29 pm
»
Nightmare on Mel Street.
by
Scorpio Rising
11/4/2023, 3:37 pm
»
Aerogardening
by
Scorpio Rising
11/3/2023, 7:02 am
»
Sunday All Purpose Organic Garden Nutrients
by lisawallace88 11/3/2023, 6:13 am
»
Mid-summer seed sowing, how do you do it?
by KiwiSFGnewbie 11/2/2023, 5:04 pm
+32
trolleydriver
talentetta
AtlantaMarie
CapeCoddess
Vash_the_Stampede
llama momma
has55
sanderson
audrey.jeanne.roberts
jimmy cee
SFGHealthCoach
WriterCPA
brainchasm
drixnot
littlesapphire
HOUSTONMOM
mschaef
quiltbea
janezee
martha
fiddleman
plantoid
Patty from Yorktown
madnicmom
davidclubb
Furbalsmom
happyfrog
staf74
Megan
erbarnett
jenjehle
camprn
36 posters
Page 4 of 4 •
1, 2, 3, 4
It's still a little cold and rainy for things to be growing much outside, I'm rapidly filling my indoor grow station, and/but I still need something garden-y to do; I've been doing lots of garden reading from the library.
Here's what I think about what I've read:
Book: The Mini Farming Guide to Vegetable Gardening: Self-Sufficiency from Asparagus to Zucchini
by Brett L Markham – Wouldn't recommend. Information is not particularly novel, and there are unsupported statements – he does give references for some things, but not others. This is a sequel to another of his books, and I'd still like to read the original, but based on what I thought of this one, the original is definitely a 'get from the library' and not a purchase.
Hydroponics for the Home Gardener
by Stewart Kenyon – Not bad exactly.... but when I grabbed it off the shelf at the library I neglected to notice that it's from 1992. A lot has changed since then in terms of indoor plant lighting, and to a degree, other equipment. Not very useful for SFGing, as you might imagine.
The Intelligent Gardener – Growing Nutrient Dense Food
by Steve Solomon. I feel like this was a right answer, but got to the right answer using some wrong assumptions sort of book. My summary of what I see as the useful parts of the book are "Get your soil tested." and "Dolomitic lime isn't always better – Magnesium can seize up your clay/interfere with proper calcium levels."  MM is a soil-less media, so the book isn't entirely relevant to ANSFG'rs, but I'm almost convinced to spend $40 to get my MM tested. I'd have re-skim the back of the book to figure out whether the testing method I can get done locally is compatible with the book's what-to-add-to-your-soil worksheets...my brain got full. I'd recommend reading
Teaming with Nutrients
by Jeff Lowenfels instead.
Heirloom Vegetable Gardening
by William Woys Weaver
I haven't gotten all the way through this tome. It doesn't list all the heirloom varieties out there, you need more of an encyclopedia for that, but it's an interesting cross-section. It's a fun read, but I'd suggest that it would make for better fall/winter reading before you buy seeds. It was interested to read about the 'mammoth' vegetable trend where size was promoted over flavor, and how the survival and view of vegetable varieties has been affected by societal trends. There are some varieties out there that have been deemed 'fodder' (for animals) for societal reasons that either are still great people food, or could be returned to that state with a little selection pressure. The issue I have with this book is that I don't have enough squares in my garden! 
The New Seed-Starters Handbook
by Nancy Bubel. I really liked this one and would recommend it. 
I may be somewhat positively biased since the author is in my state, so the timing information is already close to accurate. Lots of new to me stuff, and while not a SFG book, I'd say it has more information that would be useful to a new SFG gardener than average.  There was more information than I could take down with notes, and so I put this one on my purchase list.

BeetlesPerSqFt




Posts

: 1439


Join date

: 2016-04-11


Location

: Port Matilda, PA Zone 5b/6a LF:5/11-FF:10/10



Remember, if you get your MM tested, make sure it's a "soilless test", no dirt involved.

No matter where you are on the political party scale this is a stunning table top book! I only made it to page 52 before ordering a copy for mom for Mother's Day.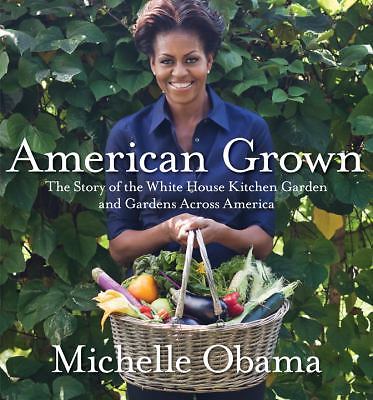 CapeCoddess




Posts

: 6824


Join date

: 2012-05-20


Age

: 67


Location

: elbow of the Cape, MA, Zone 6b/7a



camprn wrote:This is an absolute GEM, from Alaska Master Gardener manual.
http://www.uaf.edu/ces/districts/tanana/mg/manual/chapters/8-Vegetable-Gardening.pdf
Just tried the link it's no longer valid! Bummer! Search for Alaska Master Gardener Manual returned nothing. But then I smacked my forehead tried Google and not Yahoo and this:
https://www.uaf.edu/ces/districts/tanana/mg/manual/
Haven't explored it much yet but hey, it's Alaska, gotta be good stuff! Chp 9
Greenhouses and Season Extenders,
well
w
orth the search. Solar Pod
.  BTW Idaho is as far NW as I could get the wife to go!

mlpii66




Posts

: 93


Join date

: 2016-10-02


Location

: Idaho Falls, ID



John Jeavons: How to Grow More Vegetables.


The Master Charts are worth the price of the book for me.  Lots of info on just about anything you could want to grow. Lots of good info on crop rotation and using cover and green manure crops and composting.  I'll admit I'm too old and lazy to double dig anymore but 43 years of solid continuously advancing gardening research at my finger tips is hard to pass up.

mlpii66




Posts

: 93


Join date

: 2016-10-02


Location

: Idaho Falls, ID



Elliot Coleman's The Winter Harvest Handbook. I waffled between it and Four Season Harvest at the local Barnes and Nobel. I think I'm going back for FSH though.

mlpii66




Posts

: 93


Join date

: 2016-10-02


Location

: Idaho Falls, ID



Just received for my gardening library:
"Cooking with Microgreens"
by Gilbertie and Sheehan.


This one will be a help as I like to grow microgreens during the winter

"Square Foot Gardening"
by Mel


This is the original SFG book that I wanted to get since I do both old style SFG and ANSFG


trolleydriver


Forum Moderator




Posts

: 5390


Join date

: 2015-05-04


Age

: 76


Location

: Ottawa, Ontario, Canada



I have Four Season Harvest....best ever as far as extending cold weather gardening seasons.

TD I need to get the original book too....I loved that book, I am a hybrid in a couple of my beds.  So much stuff in there!!!!

My latest purchase is The New Victory Garden, 1987 by Bob Thomson (you will remember the PBS shows, this is the second one after the original guy dies mid-stream...sad)

It gives solid planting dates, which I appreciate and apparently need!  Out of New England but good for most of us in the north.

Scorpio Rising




Posts

: 8612


Join date

: 2015-06-12


Age

: 61


Location

: Ada, Ohio



Page 4 of 4 •
1, 2, 3, 4
Similar topics
---
Permissions in this forum:
You
cannot
reply to topics in this forum