I don't know if I did it right or not, but I added tomato seeds to the spreadsheet. I l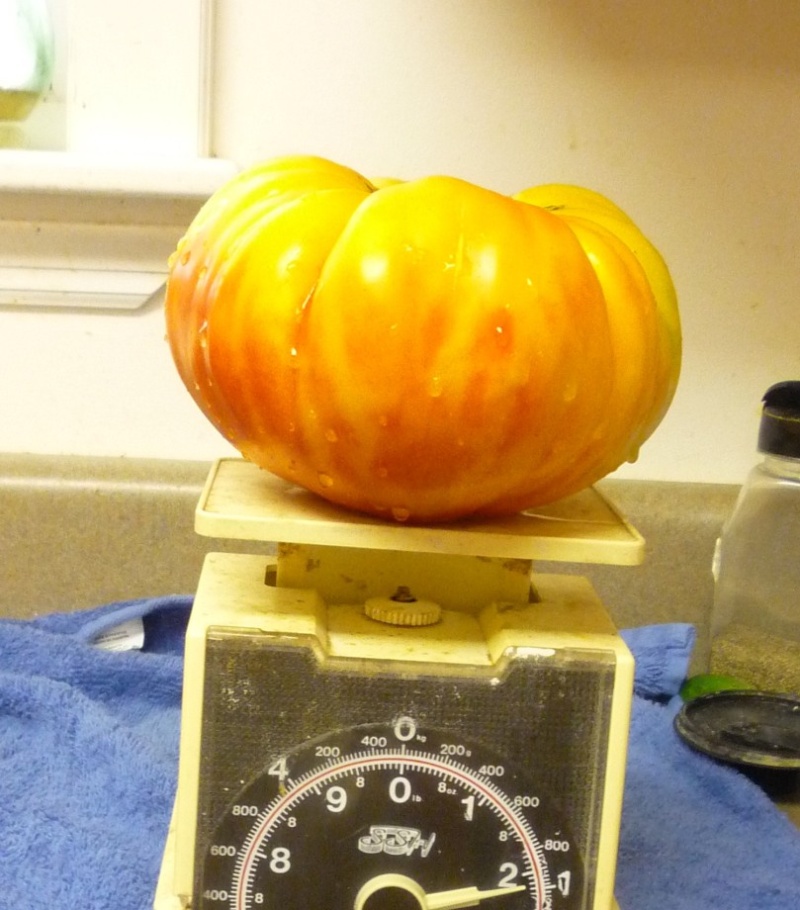 Posts

: 785


Join date

: 2010-03-02


Age

: 69


Location

: Southeast Tennessee



Dixie,
I am happy to say that I got some of your seeds last year and I plan to start a couple plants this year of which I will choose the hardiest to grow. I have folks waiting in line to take any transplant that makes it but I can't keep.

To date I have 50 tomato varieties I've purchased, from swaps, and wintersown for free so I have many I want to try. Between my SFG and my community garden rows (where I can only plant organic seeds) I can grow only 26 varieties. I decided to grow one of each of 26 so I can experience a large variety and zero in on which I like best.

I also plan to save seeds for next year which means lots of net bags have to be sewn up so I can cover the new blossoms until a tomato appears so they don't get cross-pollinated by bees or other insects. Tomatoes are self-pollinating so I only have to tap the branches for the pollen to spread. Its going to be a busy year this year in my garden.

Thanks again, Dixie, for the Dixie Sweet Heirloom seeds.



Posts

: 4712


Join date

: 2010-03-21


Age

: 76


Location

: Southwestern Maine Zone 5A



Thanks again for the seeds! I have 2 of your tom plants growing right now. They might need another week or two before I put them in the garden. Both hubby and I are excited about them!Thanks!



Posts

: 378


Join date

: 2010-03-03


Age

: 37


Location

: Glendale,AZ



now THAT'S a tomato!!!!

:D



Posts

: 30


Join date

: 2011-02-11


Age

: 42


Location

: redding, ca




---
Permissions in this forum:
You
cannot
reply to topics in this forum