Latest topics
»
N&C Midwest - MAY! Spring has sprung!
by
Goosegirl
Today at 6:21 pm
»
Butterfly Junction
by
countrynaturals
Today at 5:01 pm
»
Mary Mary quite contrary, how does your garlic grow?
by
sanderson
Today at 4:35 pm
»
How's the Weather Where You're At?
by
RJARPCGP
Today at 4:11 pm
»
Fourth Year SFG in Canada
by
sanderson
Today at 3:10 pm
»
New SFG box-Humanitarian way
by
sanderson
Today at 1:59 pm
»
Pests...How to keep at bay
by
farmersgranddaughter
Today at 8:43 am
»
Lurking newby
by
farmersgranddaughter
Today at 8:30 am
»
Just starting in NW Conneticut
by
ispinwool
Today at 7:56 am
»
Powdery Mildew already striking
by
sanderson
Today at 1:50 am
»
Greenbeards Grove 2018
by
sanderson
Today at 1:29 am
»
Compost pile in Schwenksville PA.
by
sanderson
Today at 1:17 am
»
Help! Onion Maggots!
by
Sunsanvil
Yesterday at 5:53 pm
»
On the Road
by
jimmy cee
Yesterday at 5:33 pm
»
Situation in Hawaii
by
CapeCoddess
Yesterday at 4:29 pm
»
New England May 2018
by
CapeCoddess
Yesterday at 3:43 pm
»
Just Completed my Garden.....What Should I Plant NOW!
by
ispinwool
Yesterday at 11:09 am
»
Hi from Buffalo
by
ispinwool
5/21/2018, 2:20 pm
»
Hi from Burrrrlington Vermont!
by
ispinwool
5/21/2018, 2:07 pm
»
Any tips growing with Jiffy Pots
by
countrynaturals
5/21/2018, 11:11 am
»
Volunteer Mushroom
by
Windsor.Parker
5/21/2018, 9:16 am
»
2018 SFG in Brooks, GA
by
yolos
5/20/2018, 10:16 pm
»
Tomato Tuesday 2018
by
hammock gal
5/20/2018, 10:51 am
»
Potato growing
by
Scorpio Rising
5/20/2018, 9:49 am
»
Mr. Booker's Garden -2018
by
sanderson
5/18/2018, 12:17 pm
»
CANADIAN REGION: What are you doing in MaY 2018
by
Kelejan
5/17/2018, 10:30 pm
»
Aero Garden for starting seeds?
by
Windsor.Parker
5/17/2018, 3:44 pm
»
Potatoes: Yes or No?
by
jimmy cee
5/16/2018, 11:38 pm
»
Interplanting Beans/Cucumbers to repel beetles
by
Roseinarosecity
5/16/2018, 1:51 pm
»
Happy Birthday!!
by
sanderson
5/16/2018, 9:55 am
Page 8 of 8 •

1, 2, 3, 4, 5, 6, 7, 8

Watch it Sanderson...

So I was thinking about putting artichokes in my SFG TT's b/c they are cool season. I missed that they take 180-240 days, but I'd be willing to wait.
When I picked up the package and read the back in the store, I saw:
Row Spacing 8"
Seed Spacing 4"
When I got home and read the package again...this time with my...errr...umm...reading glasses, I realized I mistook the ' for " So the row spacing is actually 8 feet and the seed spacing is actually 4 feet. 

I guess this mistake get chalked up to vanity
So I have picked up some plants and seeds from my local farmers supply store.
I have 6 early cabbage, 6 late cabbage and 6 broccoli plants.
I have seeds for carrots and lettuce.
I have 2 heads of garlic and a bunch of onion starts.

I have plenty of available squares but am concerned about where to place the plants as I had issues with shading on my other plants. What do y'all suggest I put in front. I am thinking the carrots should go in front of everything but beyond that I'm not sure. I am thinking the garlic will grow tall but not until the spring so that may be best in the back or on an end. I am thinking that the onions would be similar. 

Your thoughts are appreciated.
My carrots got completely shaded out by my squash last year.  Unanticipated.  Carrots need no competition whatsoever.  I love 'em!  

I just echoed your same question on the garlic thread!  I had planted 3 cloves of soft neck type last year, the choicest in a container.  Got none.  Zero.  So I ordered some from Pinetree, hardneck.  Should be here this week.  

I planned to put in the 10 foot long container that I stick my trellises in.  Pole beans, cukes.  I thought I could put it in a line in front of the trellised items, since the box is both deep and 18" not 12".  But do not want shading of my beans and cukes....



Posts

: 5905


Join date

: 2015-06-12


Age

: 56


Location

: Ada, Ohio



I'm getting better...only 3 weeks since my last post. I hope to spend more time here and in the garden...I realized these are my 2 happy places  

So did some more cleaning of my beds today...
Cukes - gone - The pickle worms won the battle this year. Although I did get lots of cukes, I would have had tons more if it weren't for those meddling worms (scooby do where are you) That bed looks bare now.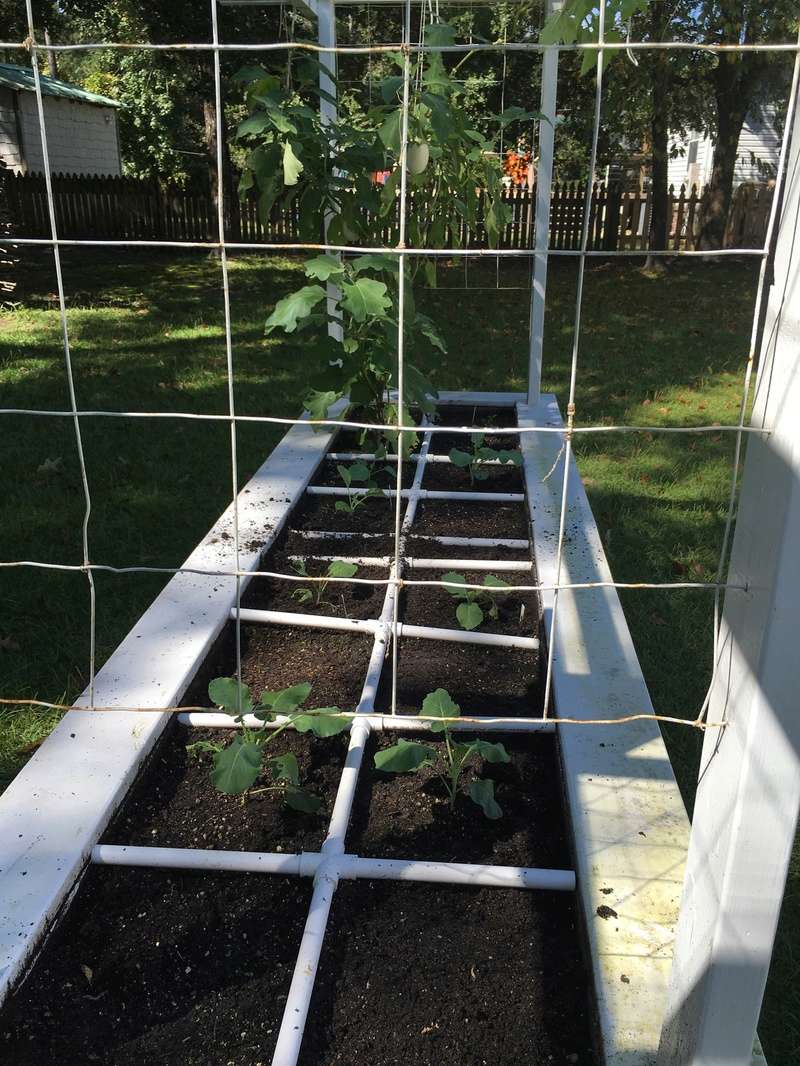 Watermelon - gone - I have tried 2 years in a row with minimal success, if even that. No more watermelon for me...now cantaloupe I may try.
Celery - gone - while it grew, it did not get very big stalks. I am not sure if I will plant them again.
Eggplant - stems with no fruit gone but there are plenty of others that are still producing. I look forward to see how long they will last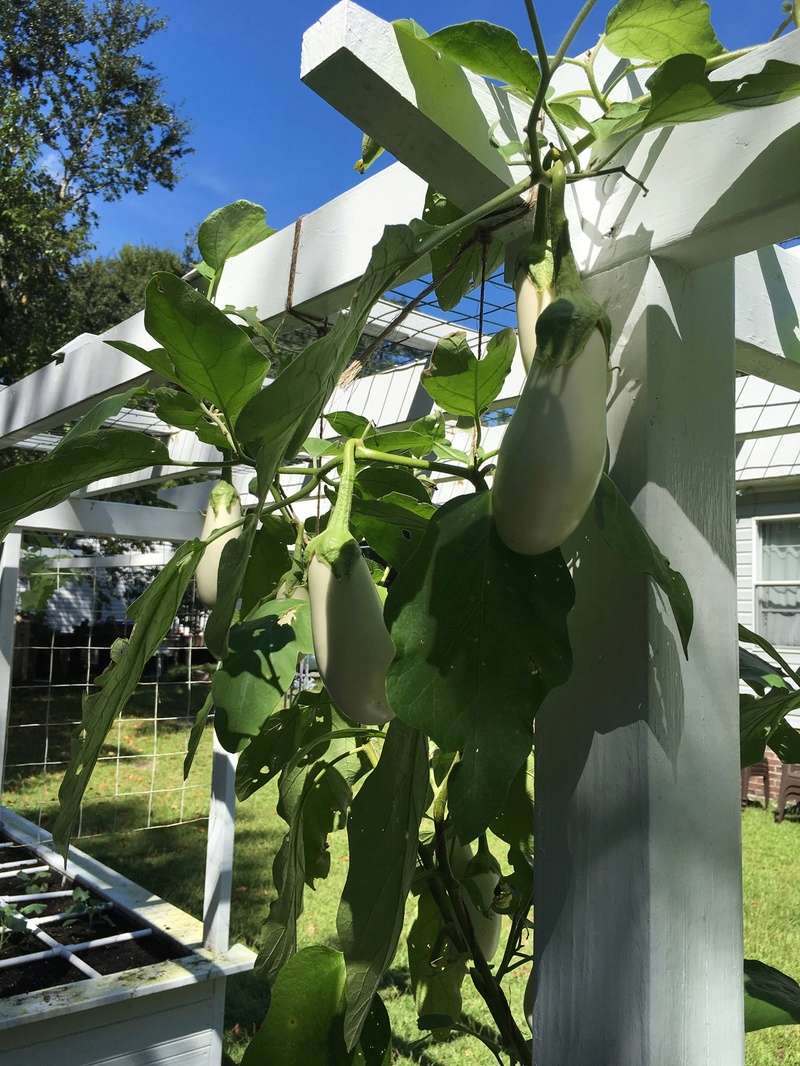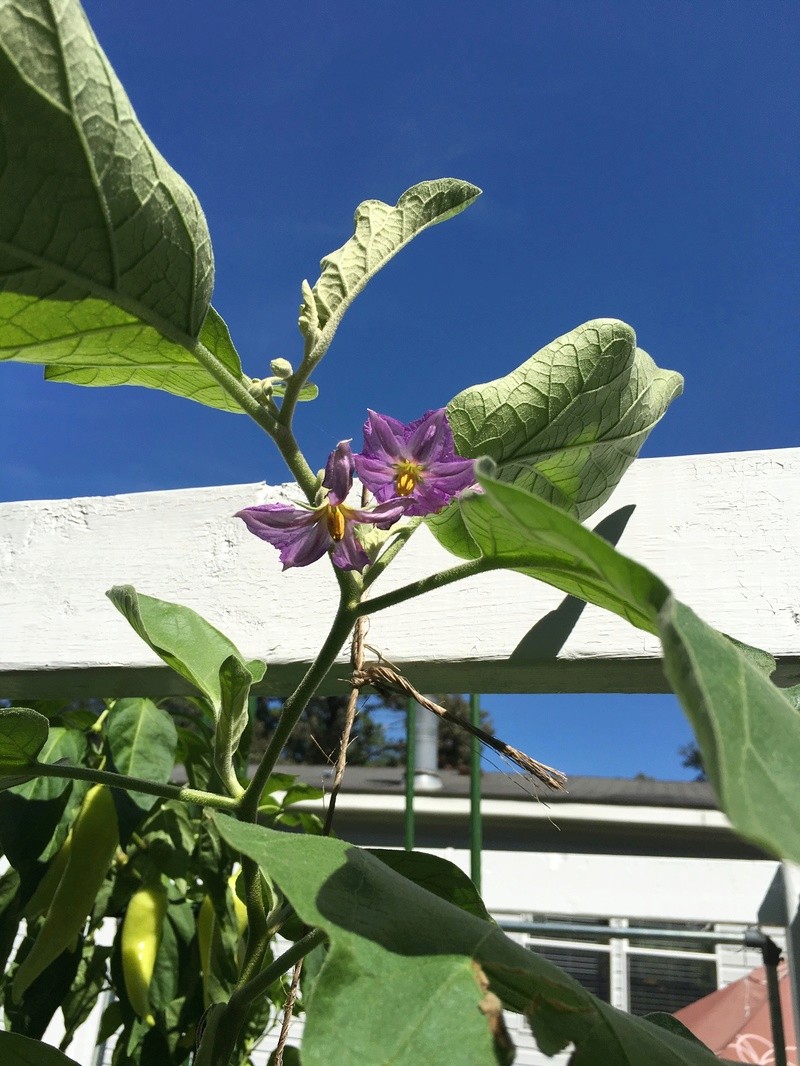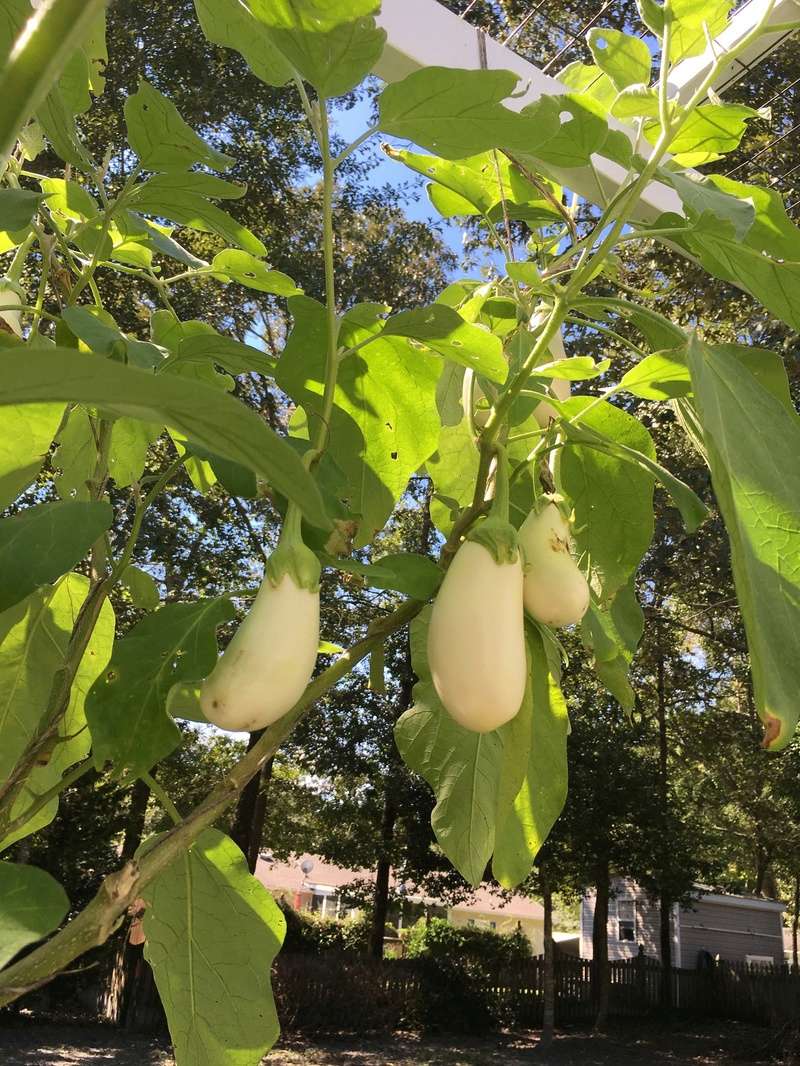 Tromboncino - The vine is still growing, but my one squash grew to a few inches long then fell off and died. I have 2 more but I don't hold out much hope but I will let it go to see.
9/13/2016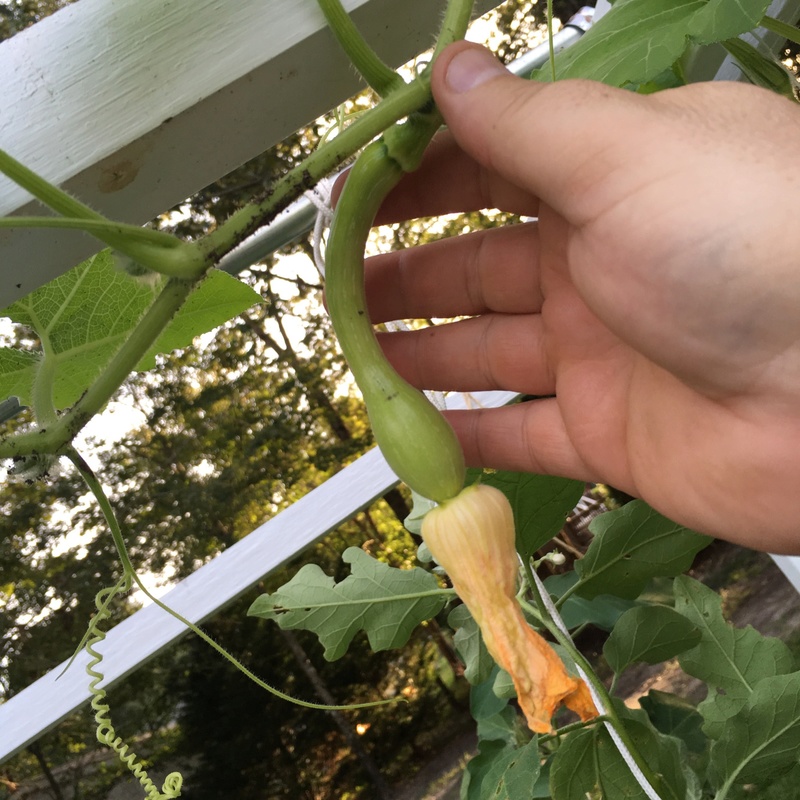 10/3/2016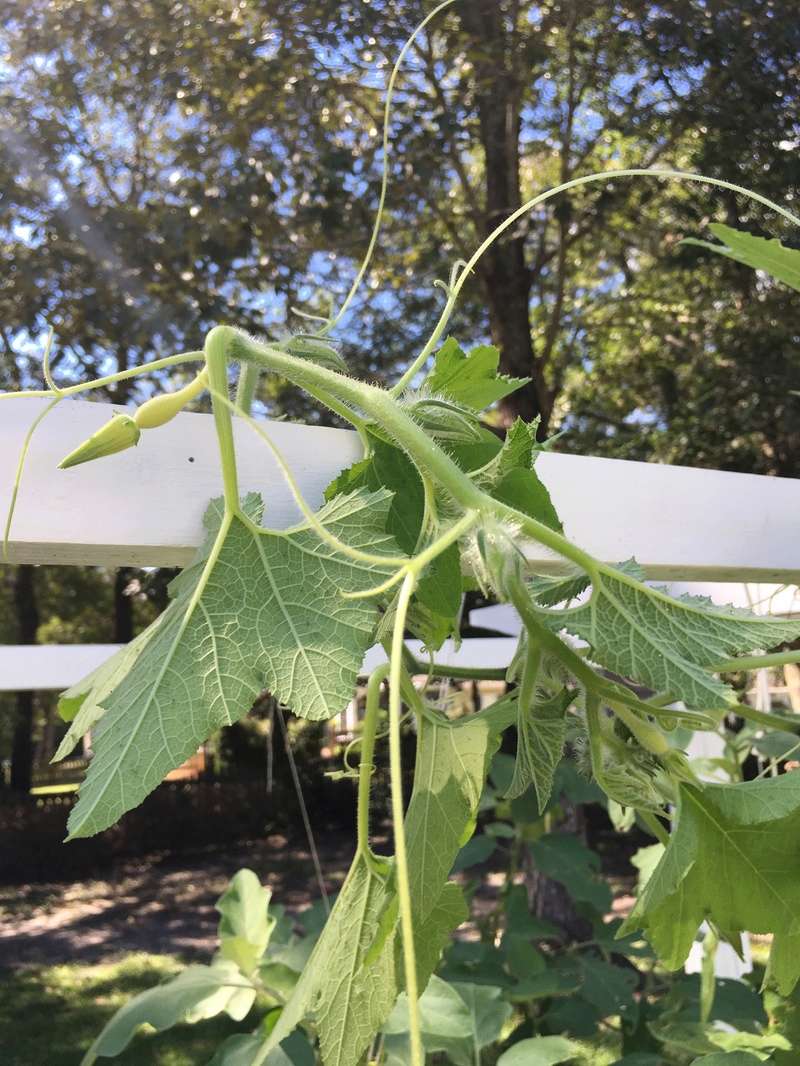 Pineapple sage - OMG - I don't remember going to "
Mushnik's" to get it but I must have. It is starting to bloom so I will cut it down when it's done. (I just wanted to see all the pretty red flowers) I may try to relocate it but I am afraid the roots will be everywhere. I have read that you can root new shoots so I may try that and plant them somewhere else.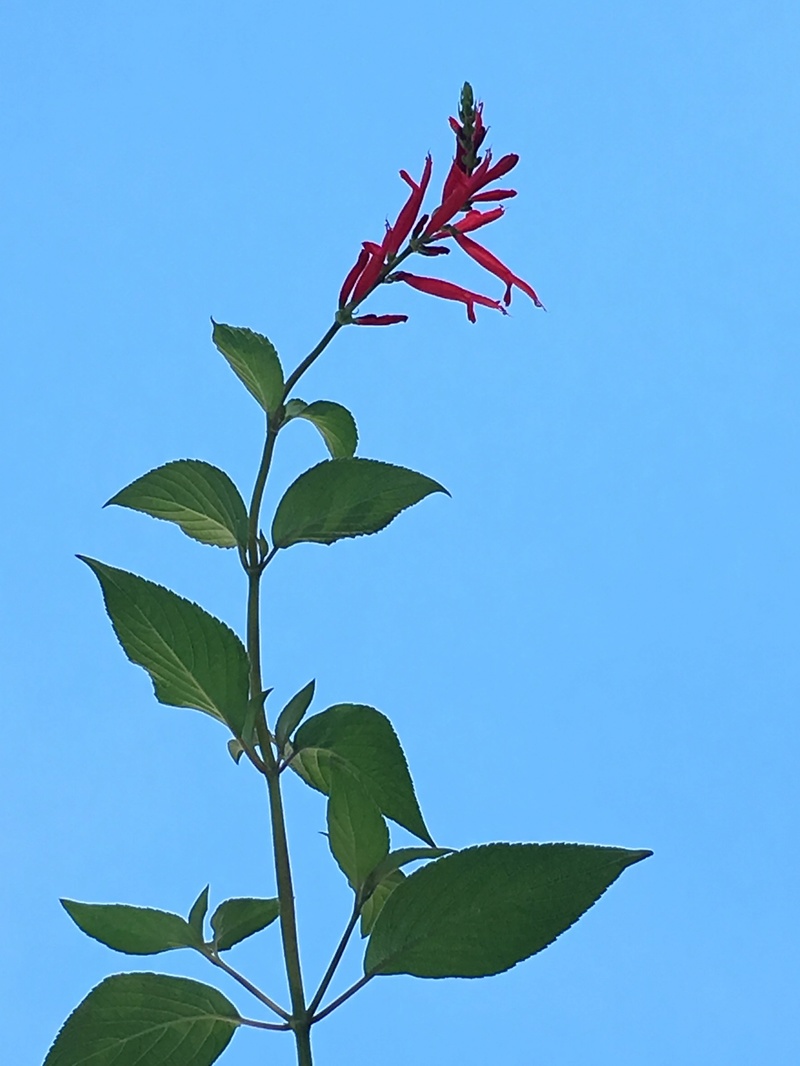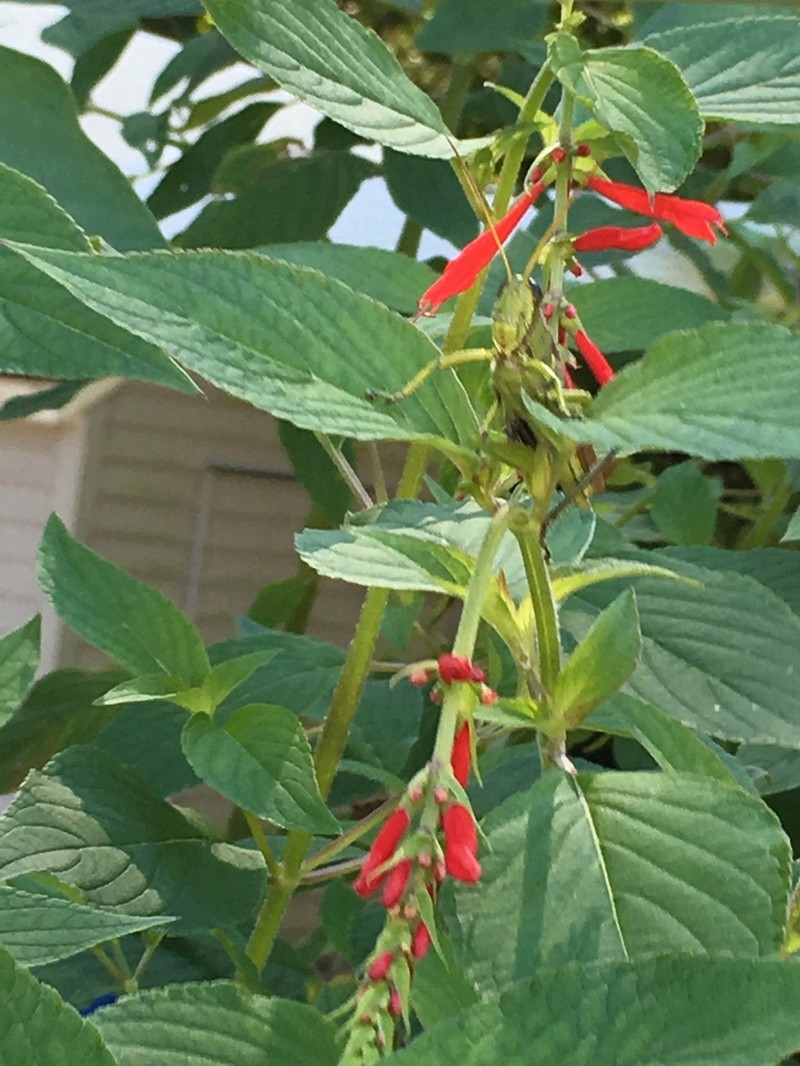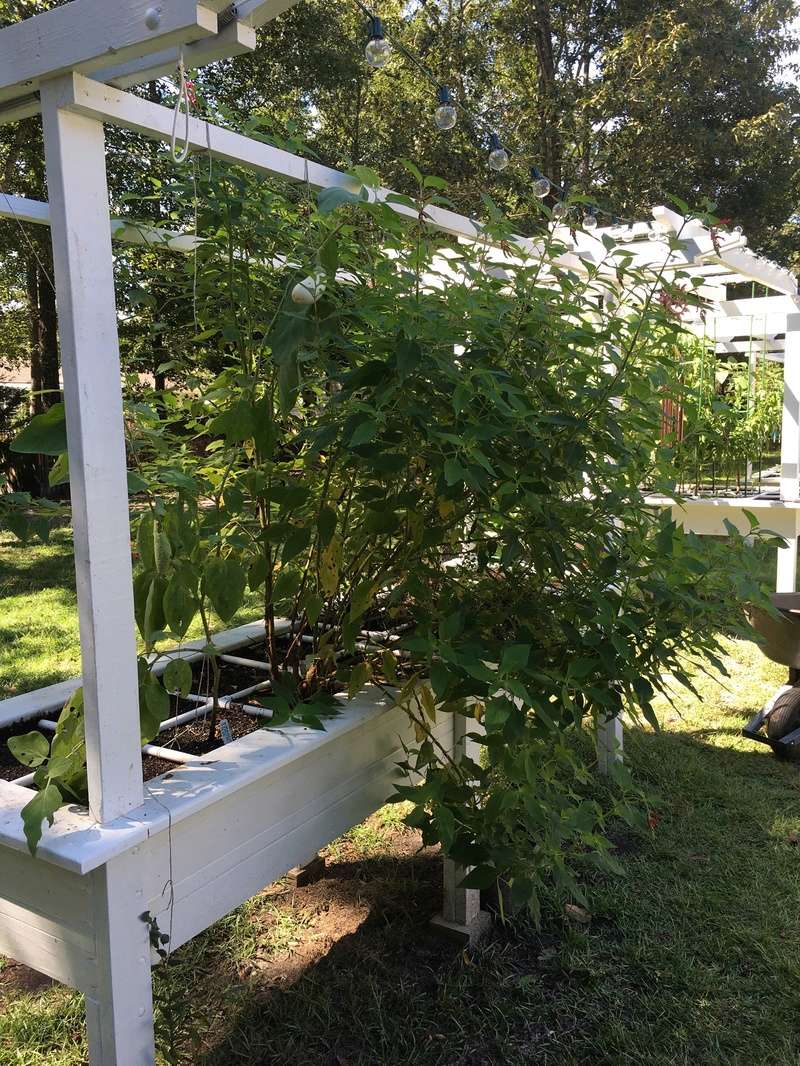 Peppers - They are still producing small peppers just like they have been doing all season. I think they were in too much shade.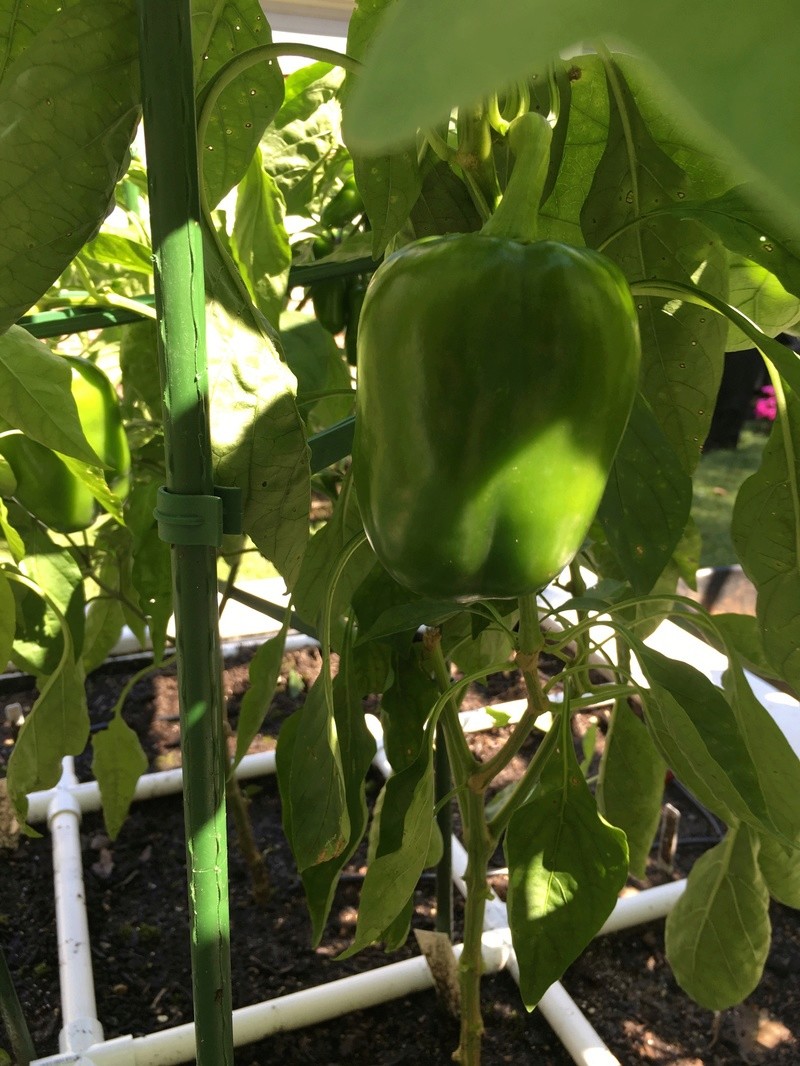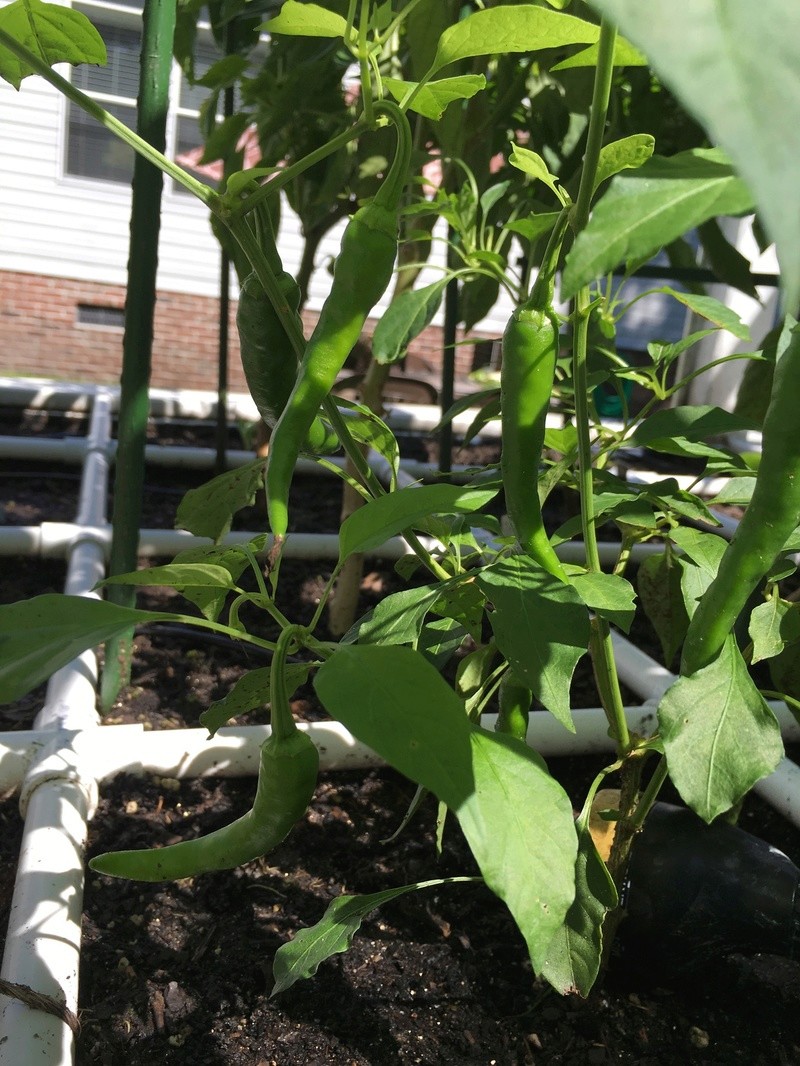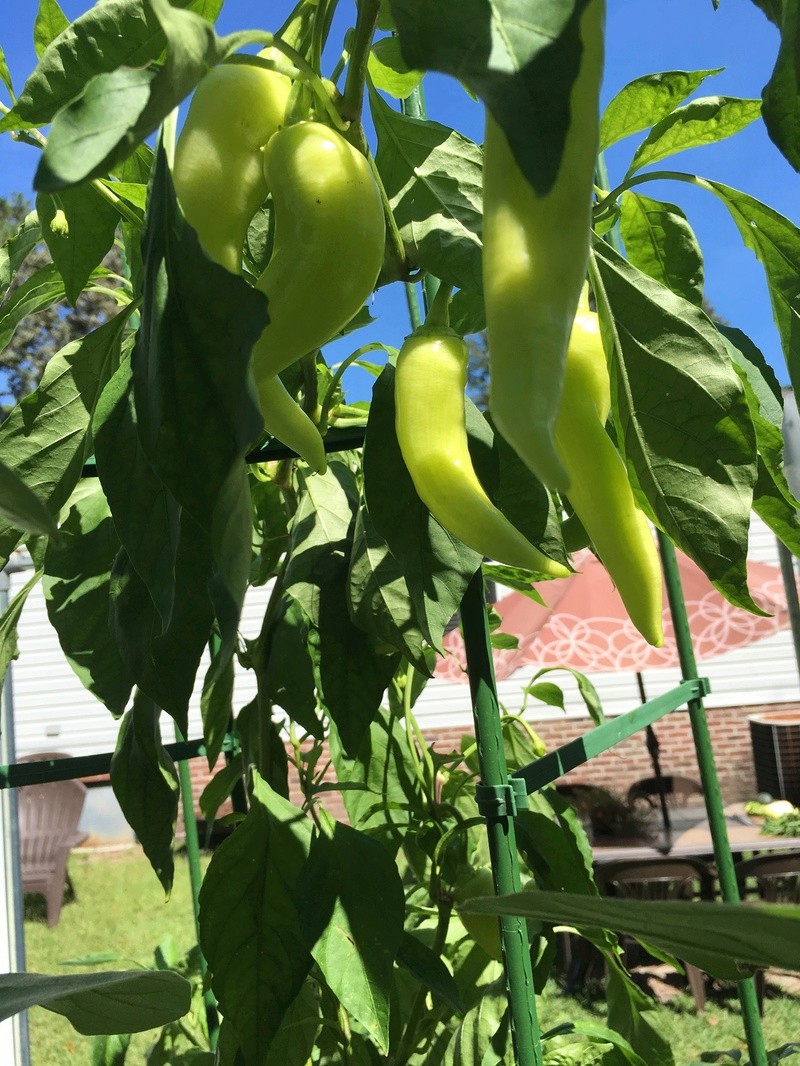 Lettuce - I had planted some lettuce seeds (4 per square) and some have popped up but we had several deluges and I think the ones that did not come up were drown. I will throw a few more seeds in and see how they do.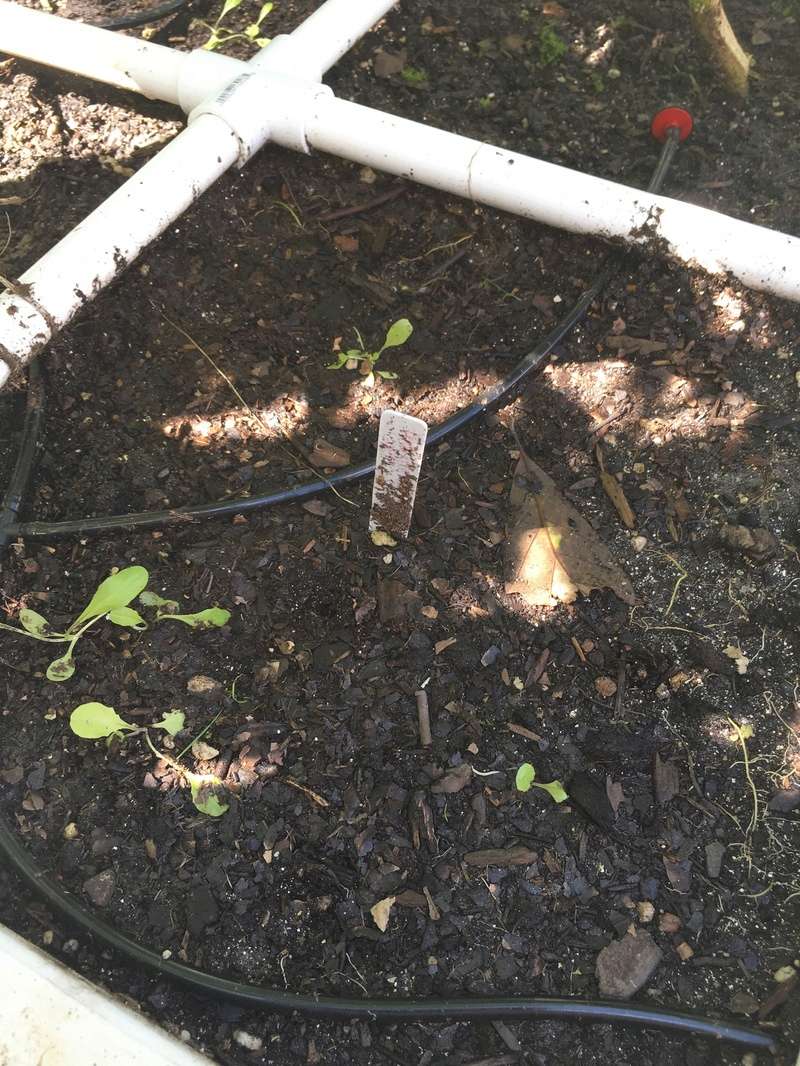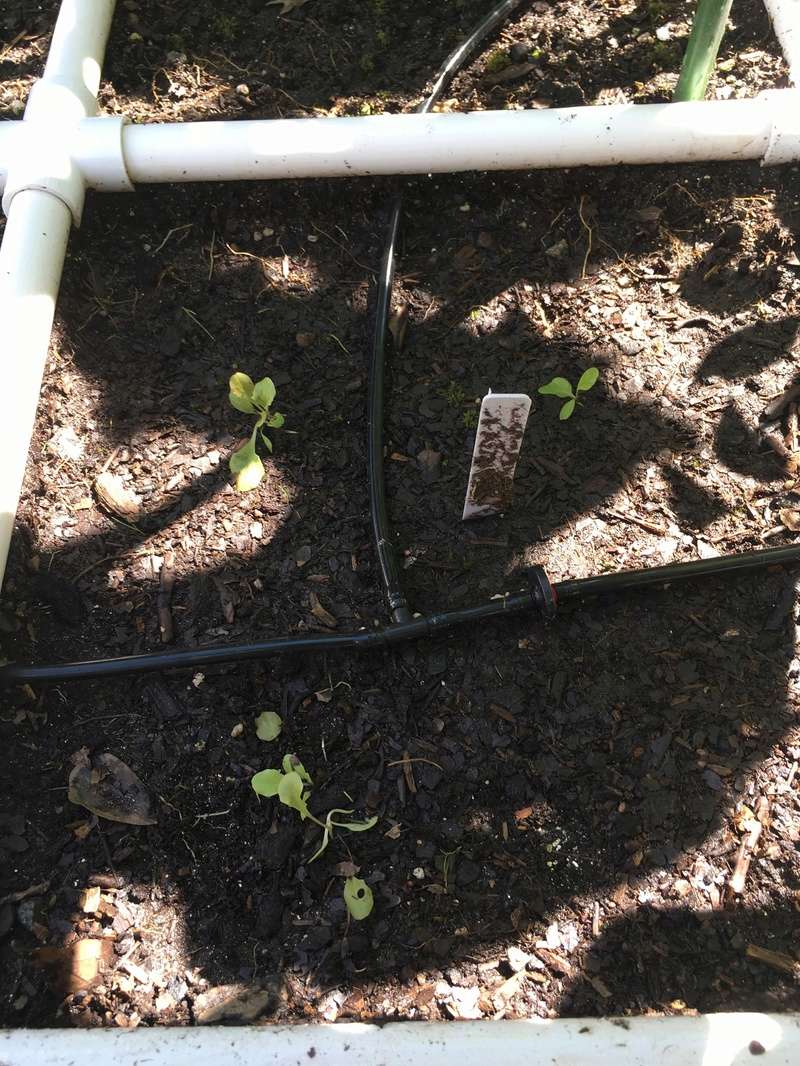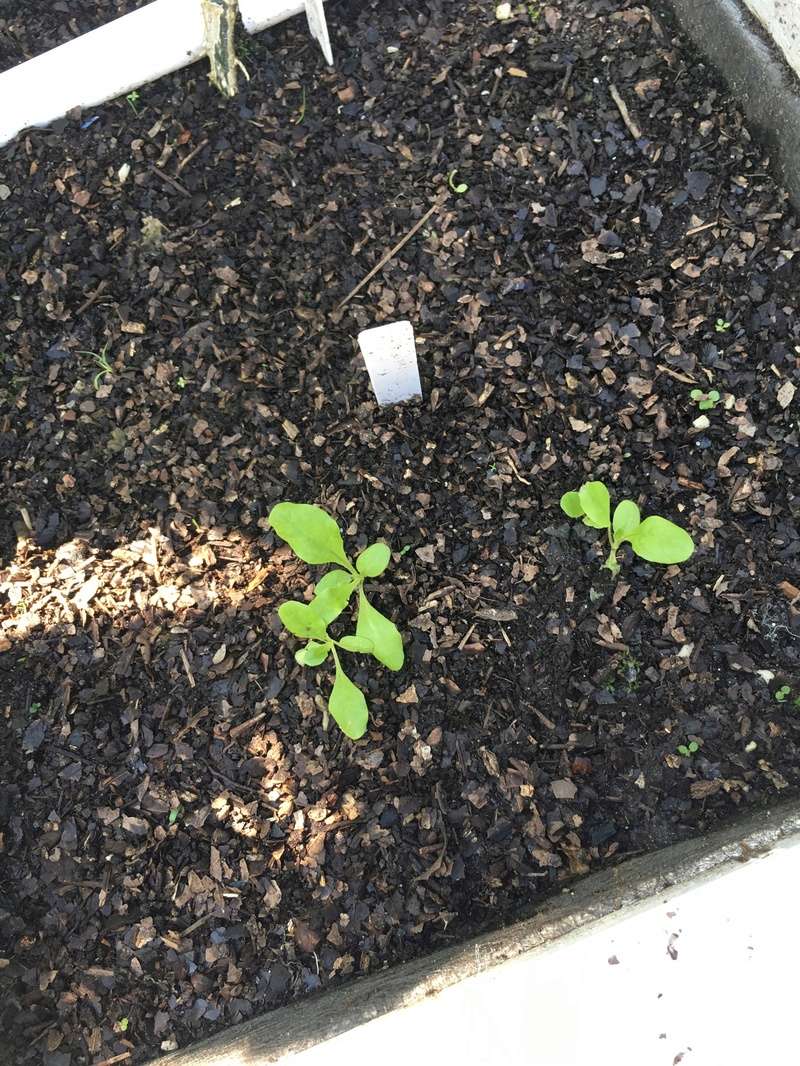 Carrots - I planted 2 squares with 16 carrots each and they have started coming up. however, the compost that I made using the cold method appears to have seeds of some kind in it as I have sprouts everywhere I put the compost. I am just letting all the sprouts in the carrot squares go until I can definitively say which are carrots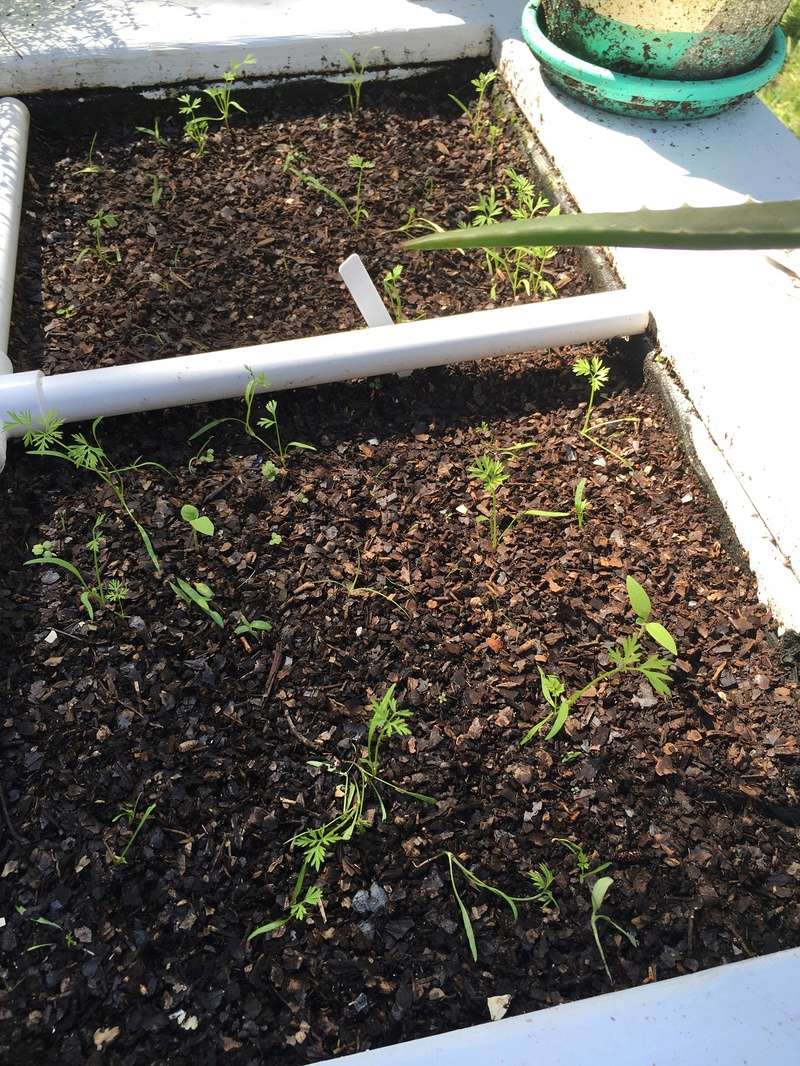 That is a huge pineapple sage!! Maybe take a knife and cut the roots like a 6' deep, 6-8" diameter plug and plant in a pot or in the flower bed. I have never started cuttings but I know Mexican sage will grow roots in a flower vase.

Forum Moderator Certified SFG Teacher




Posts

: 15993


Join date

: 2013-04-21


Age

: 69


Location

: Fresno CA Zone 8-9



Everything looks wonderful! And I agree with Sanderson about repotting part of that sage.

Certified SFG Instructor




Posts

: 4647


Join date

: 2014-03-18


Age

: 55


Location

: Buford, GA - Zones 7B/8A



thanks. I may or may not try to save the pineapple sage but either way it is coming out of the SFG. If I can't or don't save it, I am ok with that since all that growth was from 1 season.
Page 8 of 8 •

1, 2, 3, 4, 5, 6, 7, 8

---
Permissions in this forum:
You
cannot
reply to topics in this forum