Latest topics
»
Just starting
by
AntB
Today at 5:35 pm
»
On the Road
by
jimmy cee
Today at 5:33 pm
»
Butterfly Junction
by
countrynaturals
Today at 4:32 pm
»
Powdery Mildew already striking
by
CapeCoddess
Today at 4:32 pm
»
Situation in Hawaii
by
CapeCoddess
Today at 4:29 pm
»
New England May 2018
by
CapeCoddess
Today at 3:43 pm
»
How's the Weather Where You're At?
by
CapeCoddess
Today at 3:05 pm
»
Greenbeards Grove 2018
by
countrynaturals
Today at 1:12 pm
»
Help! Onion Maggots!
by
has55
Today at 12:33 pm
»
Just Completed my Garden.....What Should I Plant NOW!
by
ispinwool
Today at 11:09 am
»
Fourth Year SFG in Canada
by
trolleydriver
Yesterday at 5:41 pm
»
Hi from Buffalo
by
ispinwool
Yesterday at 2:20 pm
»
Hi from Burrrrlington Vermont!
by
ispinwool
Yesterday at 2:07 pm
»
Lurking newby
by
Windsor.Parker
Yesterday at 12:27 pm
»
Any tips growing with Jiffy Pots
by
countrynaturals
Yesterday at 11:11 am
»
Volunteer Mushroom
by
Windsor.Parker
Yesterday at 9:16 am
»
Compost pile in Schwenksville PA.
by
AtlantaMarie
Yesterday at 6:57 am
»
N&C Midwest - MAY! Spring has sprung!
by
DorothyG
Yesterday at 12:01 am
»
2018 SFG in Brooks, GA
by
yolos
5/20/2018, 10:16 pm
»
Tomato Tuesday 2018
by
hammock gal
5/20/2018, 10:51 am
»
Potato growing
by
Scorpio Rising
5/20/2018, 9:49 am
»
Pests...How to keep at bay
by
jimmy cee
5/19/2018, 10:41 pm
»
Mr. Booker's Garden -2018
by
sanderson
5/18/2018, 12:17 pm
»
CANADIAN REGION: What are you doing in MaY 2018
by
Kelejan
5/17/2018, 10:30 pm
»
Aero Garden for starting seeds?
by
Windsor.Parker
5/17/2018, 3:44 pm
»
Potatoes: Yes or No?
by
jimmy cee
5/16/2018, 11:38 pm
»
Interplanting Beans/Cucumbers to repel beetles
by
Roseinarosecity
5/16/2018, 1:51 pm
»
Happy Birthday!!
by
sanderson
5/16/2018, 9:55 am
»
Sanderson's Urban SFG in Fresno, California
by
sanderson
5/15/2018, 2:56 pm
»
Texas Dream garden 2017
by
has55
5/15/2018, 12:14 pm

So I finally got my life somewhat back together and got som photos of the gardens today along with my first attempts at vegetable starts.
The new garden I call Sunny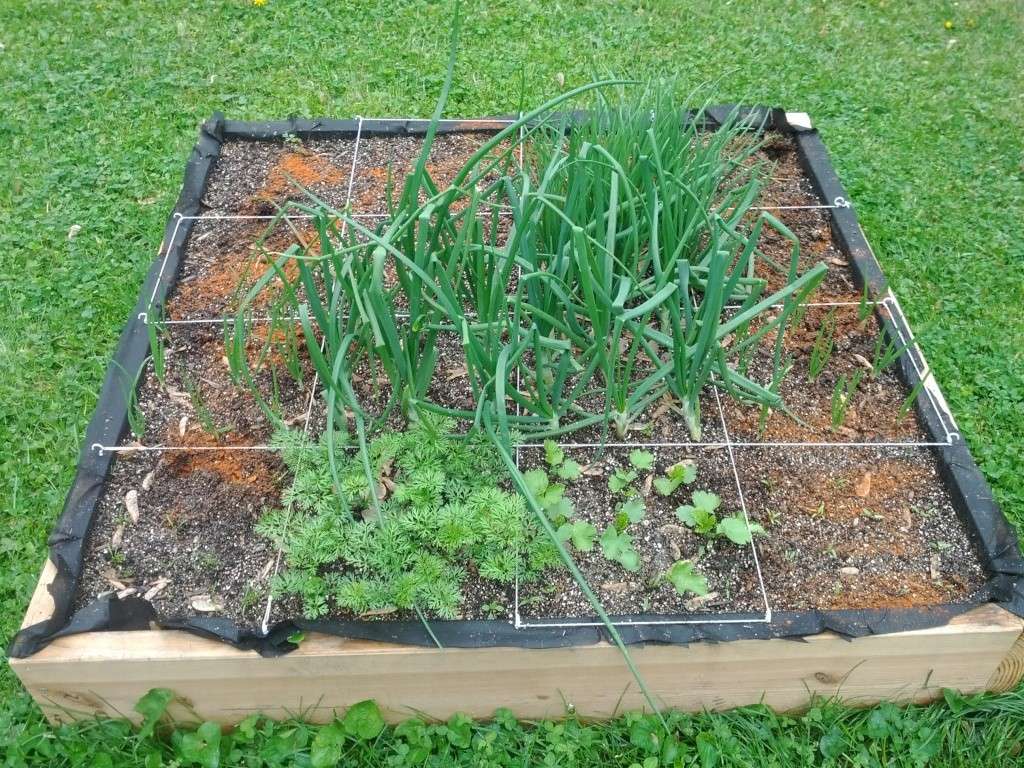 This was one of my first year SFG, I have to admit it looks a lot better than last year: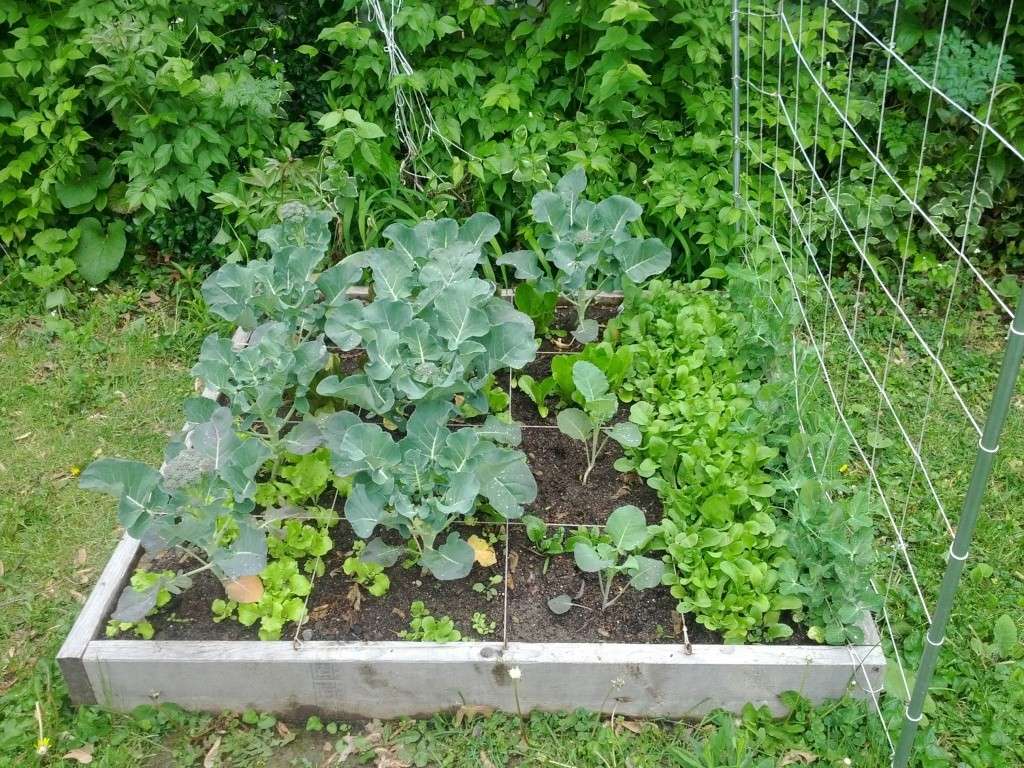 My second year trying Potatoes, Last year I over watered and they rotted in the dirt. This year i just bought some cheap topsoil and threw them in: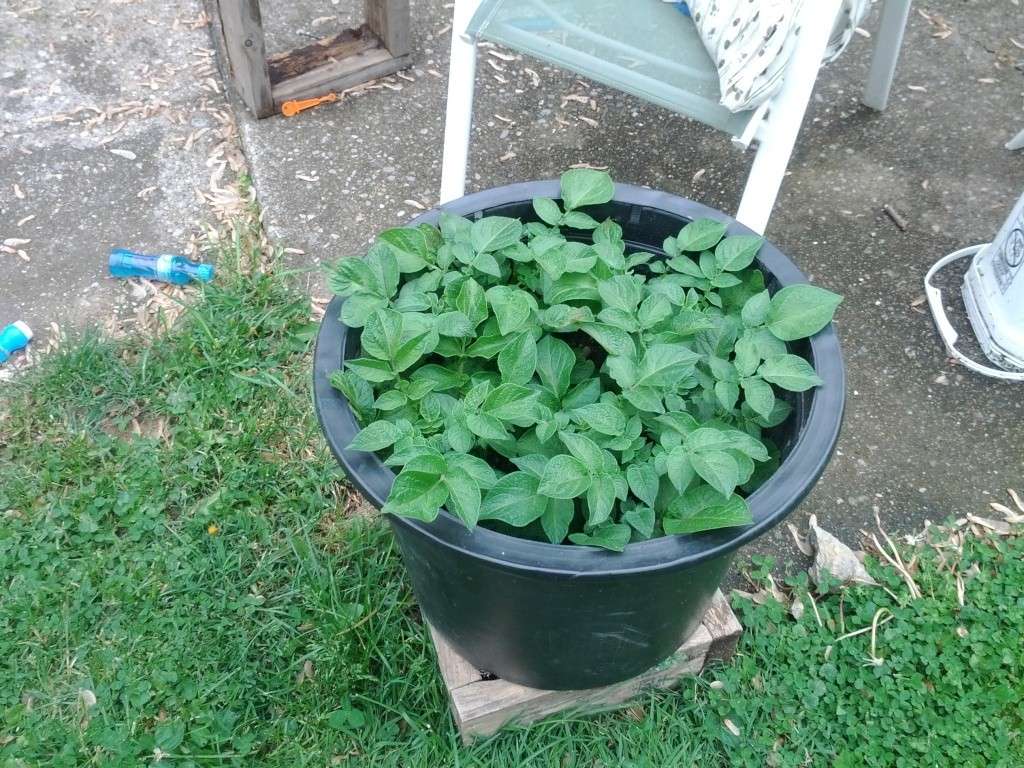 These are my starts:
Egg plant and bell peppers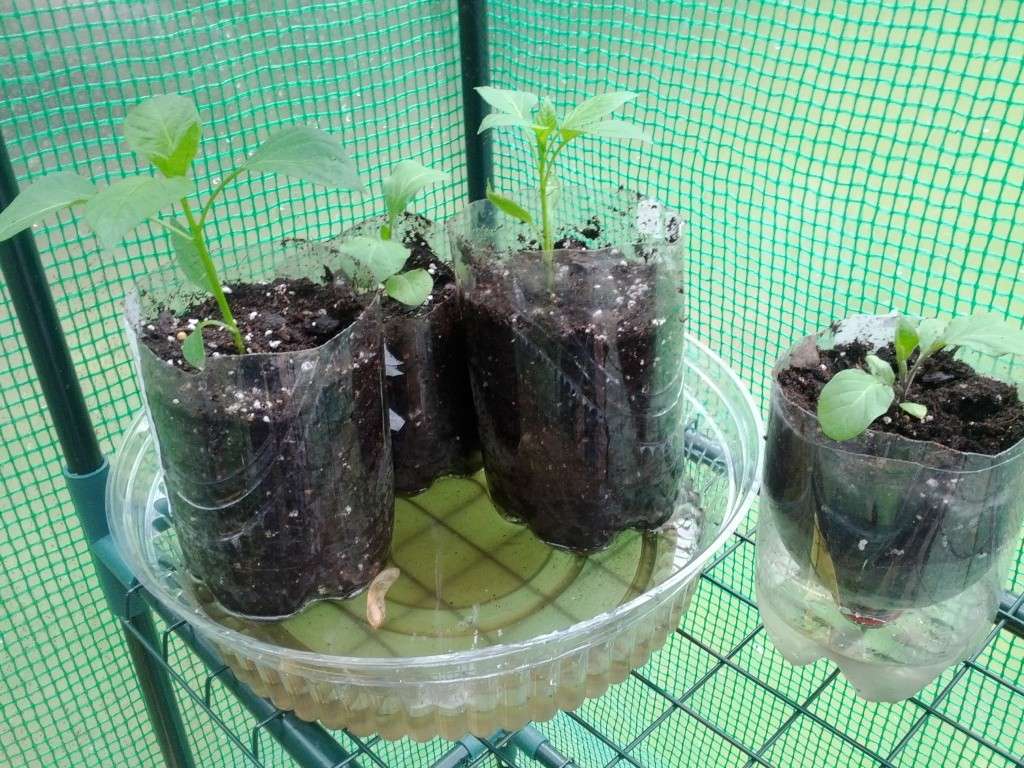 Tomatoes (Cherokee Purple and a Lemon Oxheart)
Surgar baby watermelon (back) and Zucchini (cannot remember the cultivar):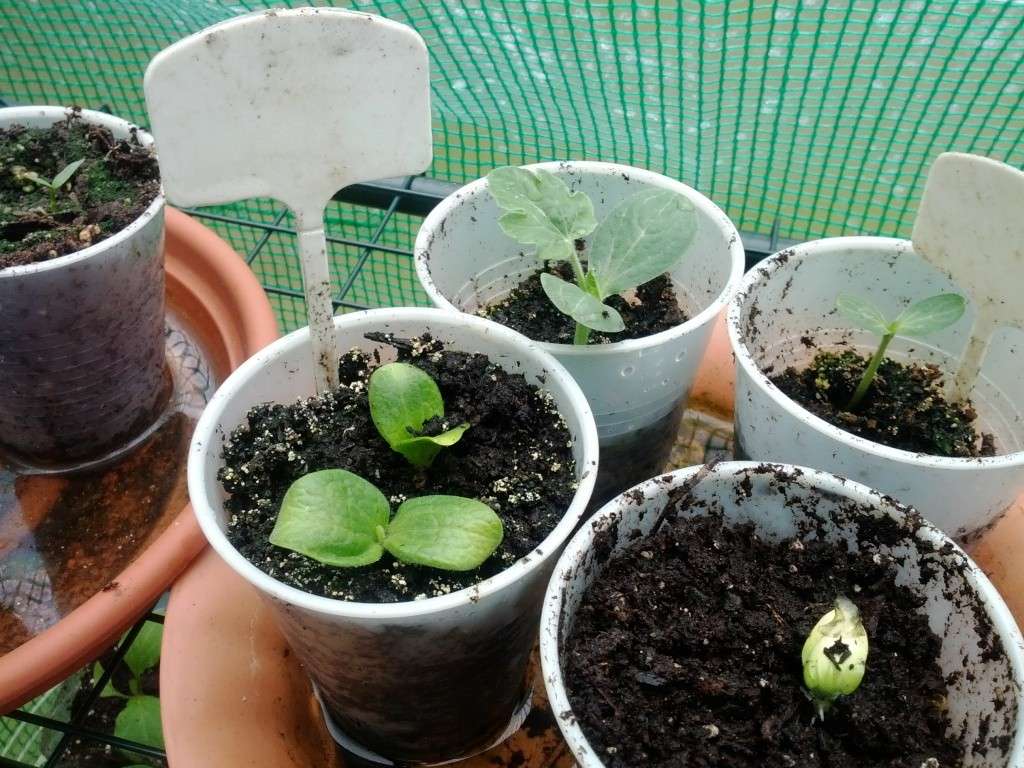 I have heard that it is difficult to transplant Zucchini, is that true? or is there a special way to do it?
Well I will try to get better about updating I am finally down to two jobs so i will have some free time




Posts

: 159


Join date

: 2011-02-10


Age

: 49


Location

: Cincinnati, OH



@WolfHeart

wrote:...I am finally down to two jobs so i will have some free time

And you started things from seed too?!
Everything looks so great! What's in the middle of Sunny, is that garlic? Looks like you have some leaf lettuces planted around the broccoli - good use of space. My potatoes are in planters like that and I watered them last week and every time I check them the soil is still wet. I drilled lots of extra drainage holes and covered the holes with landscape fabric so they wouldn't get clogged. Not sure what's going on but I bdetter figure it out before tuber development begins. I don't want rotten taters! Thanks for the heads up on that.
I don't know anything about zucchini so I hope someone else chimes in for you. Thanks for sharing the pictures of your progress!

Certified SFG Instructor




Posts

: 1413


Join date

: 2011-05-11


Location

: Vancouver, WA



Gwennifer,
Thanks for your comments. in the middle of sunny are red and yellow onions. the lettuce was a trial run this year under the broccoli. next year I will plant the broccoli first then throw down some lettuce. I forgot to leave a space for the broccoli and had to disturb most of my seeds that I had planted. Live and learn.
So I am finally accustomed to my day shift for the summer and thought I would catch you all up with what is happening in the gardens
First of all, zucchini. I am not sure what people are talking about this palnt being difficult to transplant. Here is what mine look like today: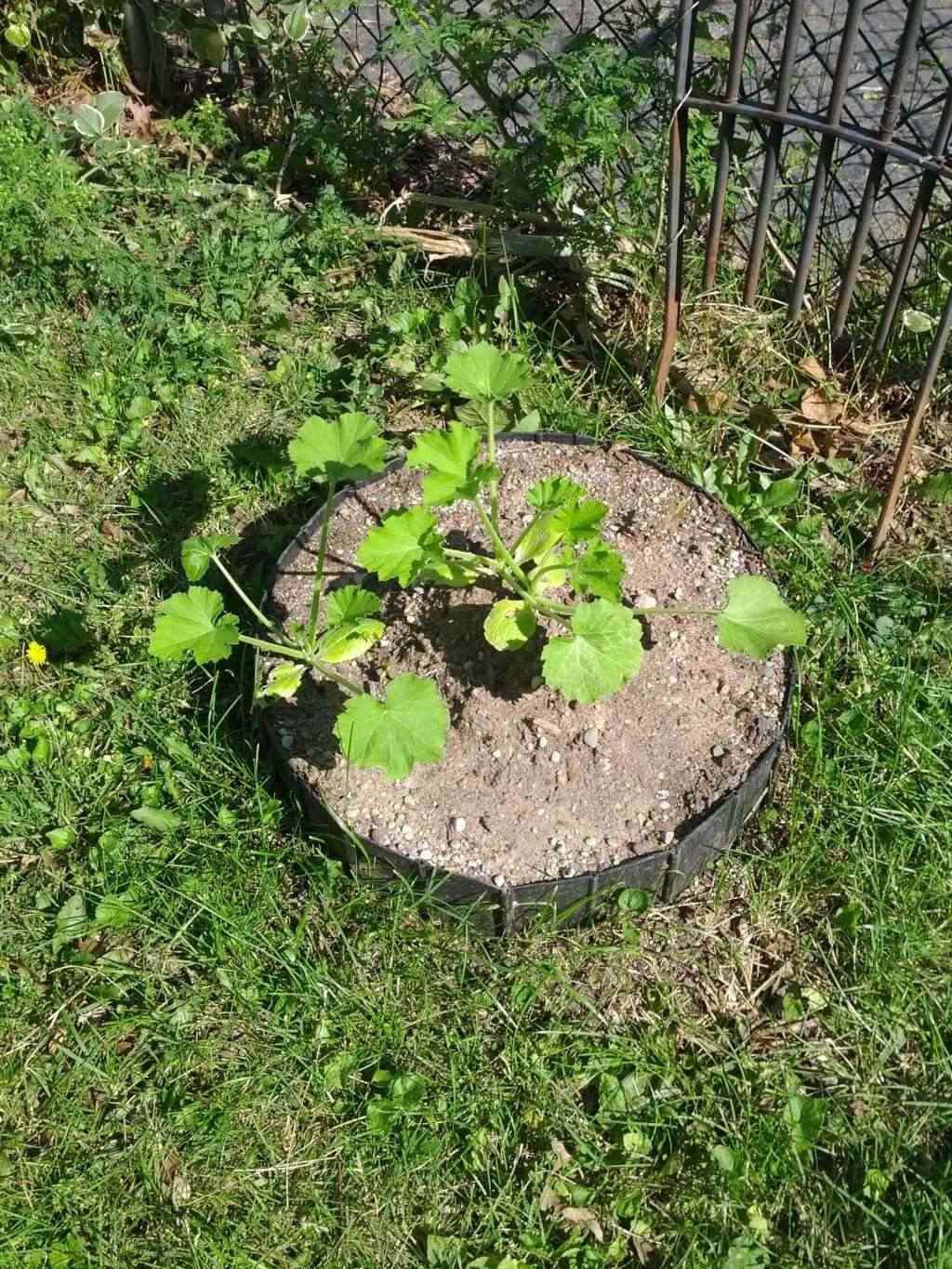 I might be in for some zucchini later this summer, hope the neighbors like zucchini

This is sunny from the East and West sides of the garden:
Facing West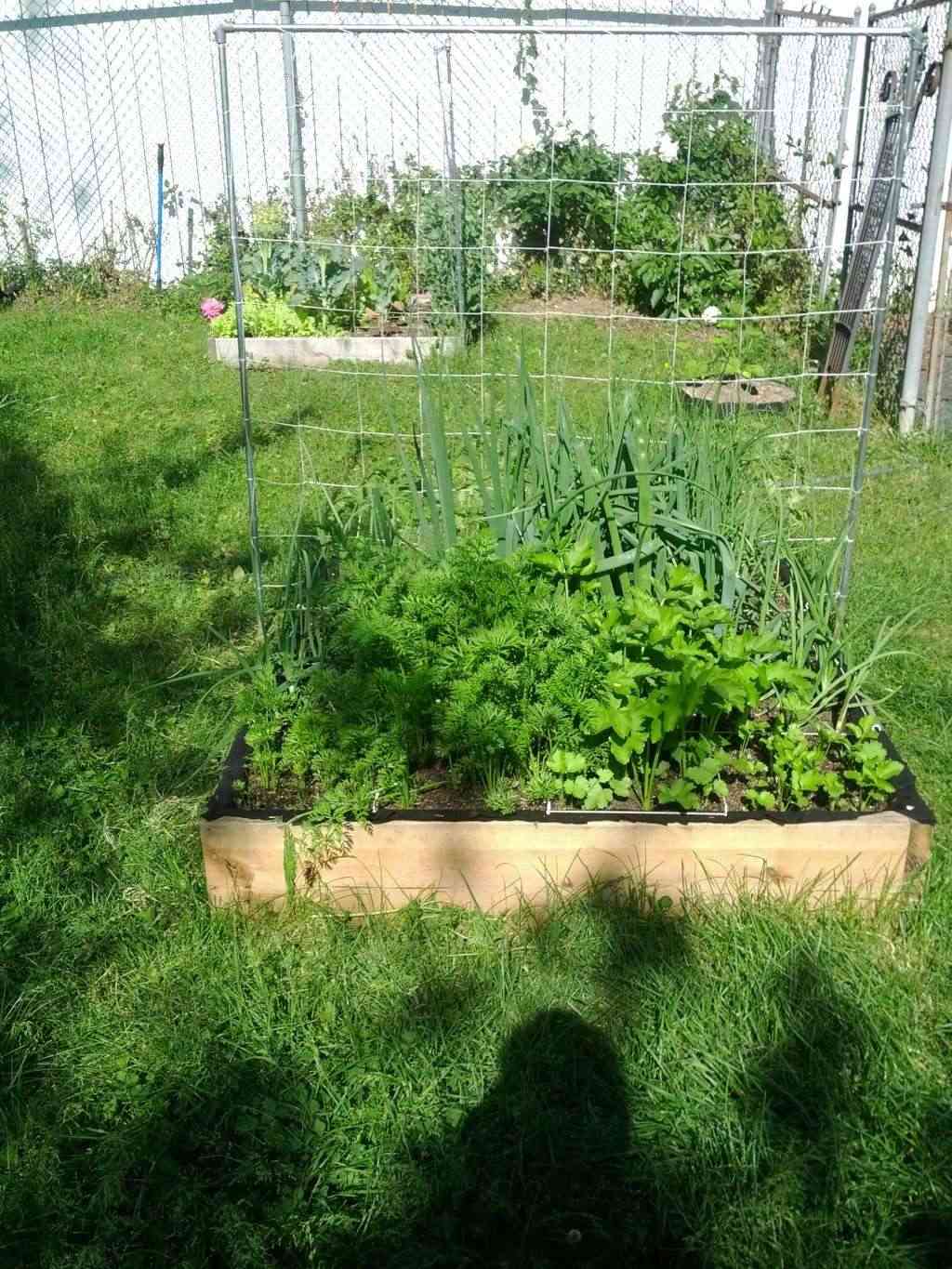 Facing East
I have to brag just a little about the tomatoes you see there....I GREW THEM FROM SEEDS!!!!








Just sayin', I am a bit excited!
This is the other box from my OP.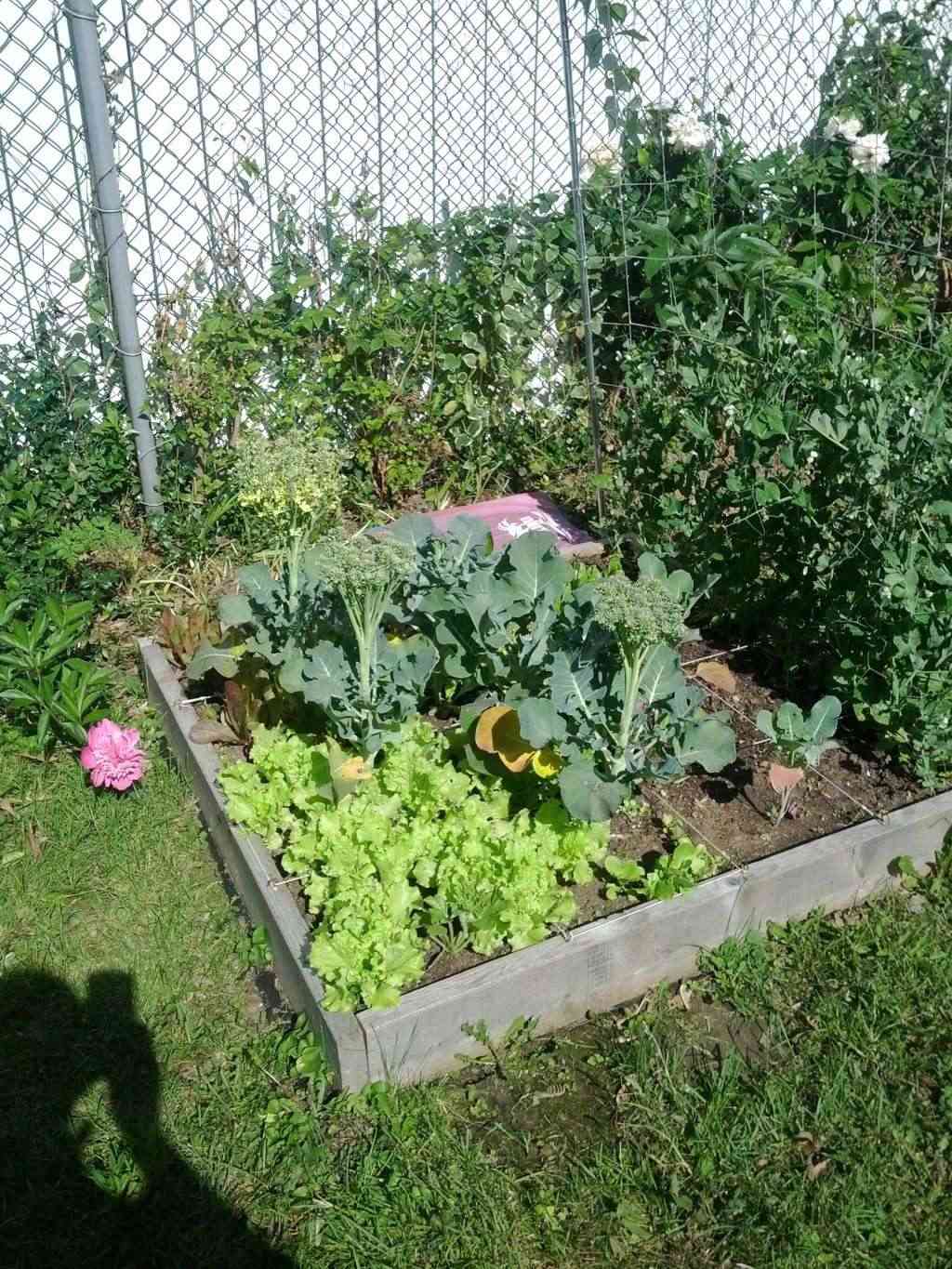 This is from a similar angle as the original post and yes that is a bolting broccoli, I thought I would try to collect seeds if they show up. Never done that before so thought I would try. It is a Pacman variety so I am not certain it wil produce viable seeds. I also have Di Ciccio (?) in this garden but I started it too late, I am going to try more in the fall.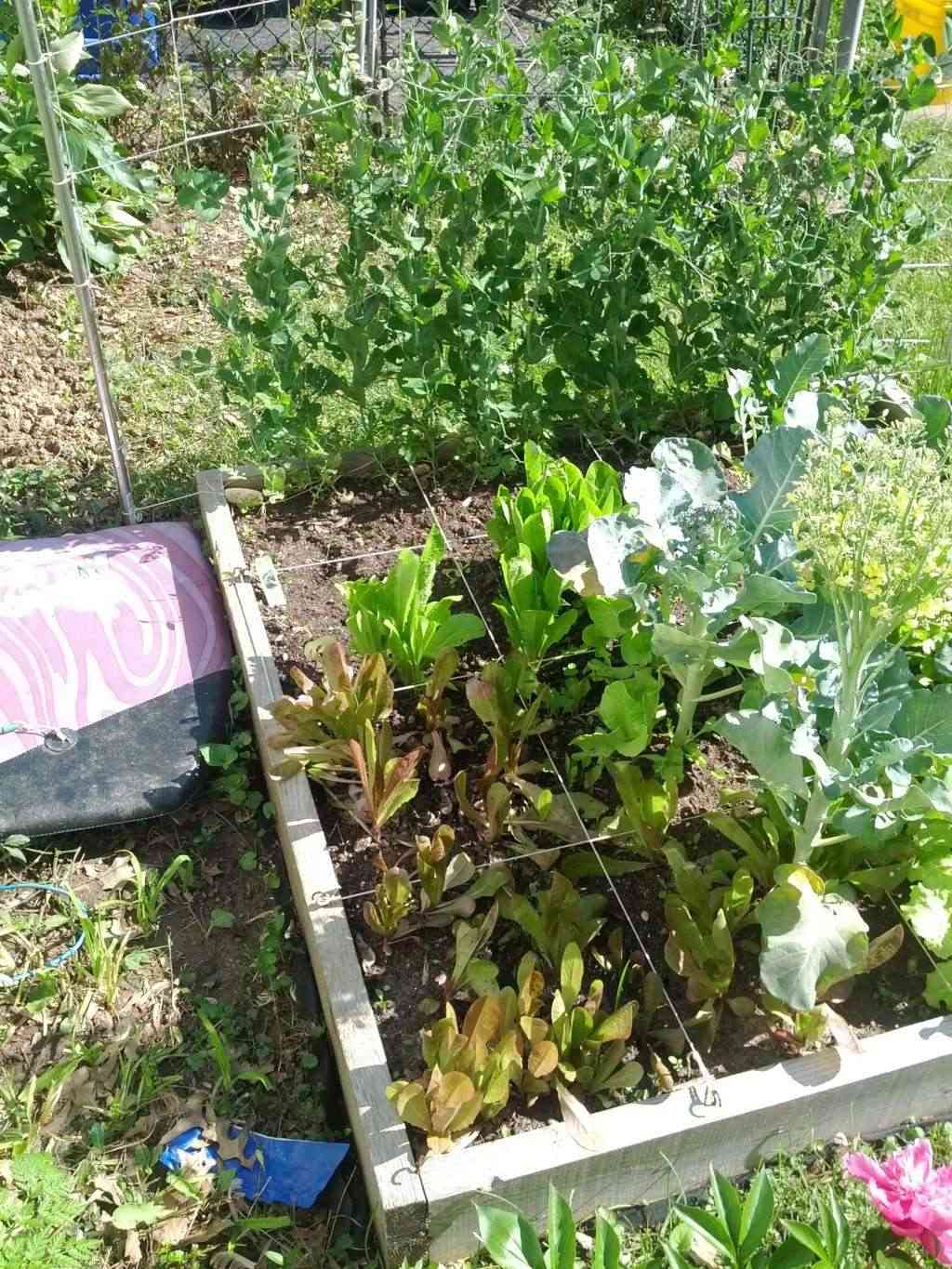 This is from the other side, I have red romain in the front and some paris island in the back that is coming in nicely. Not sure why my lettuce is not doing as well as some I see here on the boards but it is better than last year, so an overall improvement.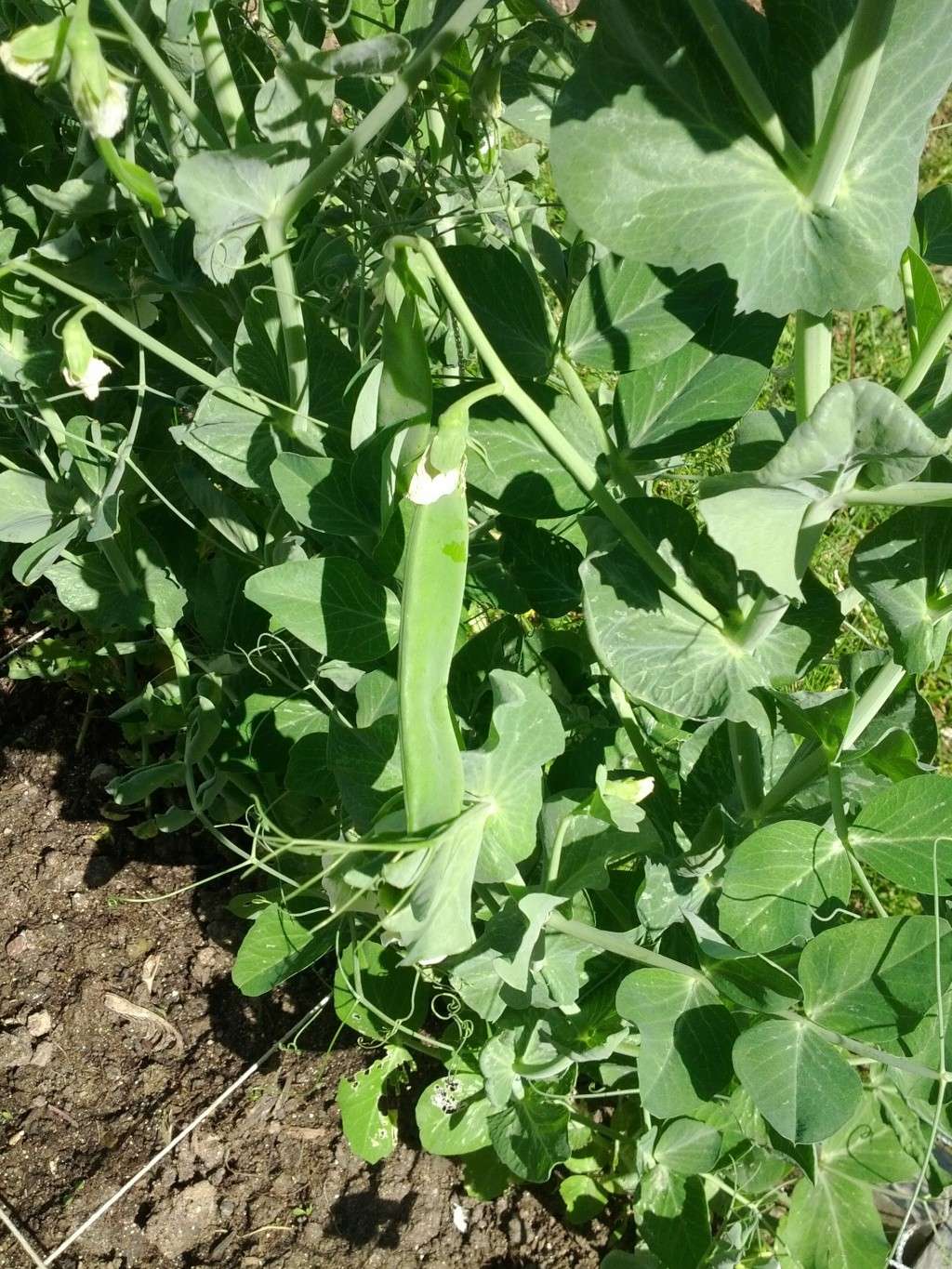 And I finally have peas! these are Lincoln Peas from Baker's Creek
And Finally I have my summer garden going.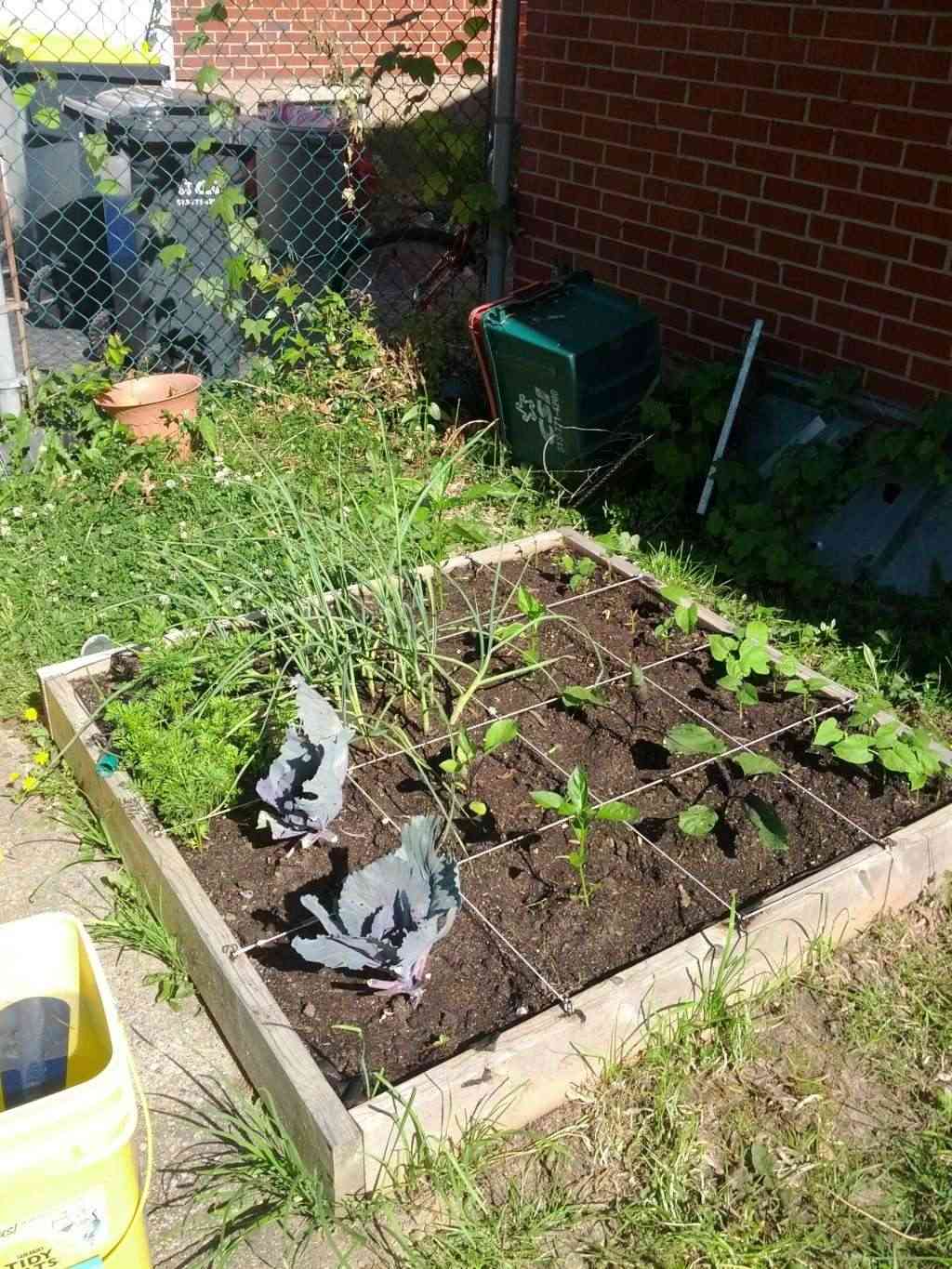 Yes there are cabbages there in the front, not summery but when my dad showed up with a few plants I was like, Ican make space

The rest are Sweet pepper plants, a variety of colors, not sure which it came in one of those multi color packs. I am hoping for at least one white, I think that would be cool. There are also some eggplant in there as well as garlic and carrots. Oh! and some green beans in the back.
I forgot to take a picture of my taters but they are doing pretty well too.
Thanks for looking!



Posts

: 159


Join date

: 2011-02-10


Age

: 49


Location

: Cincinnati, OH



Thanks for your picture gallery, Wolfheart. I enjoyed looking.




Posts

: 5156


Join date

: 2011-04-24


Age

: 83


Location

: Castlegar, British Columbia




---
Permissions in this forum:
You
cannot
reply to topics in this forum